It is not looking good on the bull side of the iShares Russell 2000 ETF (NYSEARCA:IWM).
The weekly chart below shows the decay in upward momentum that has been taking place over the past six-months or more.
Last week was an attempted breakout to new highs that now appears to be near failure.
A failed move (whether up or down) can be one of the most dramatic in the market: Those on the wrong side of the trade are trapped and must take action quickly or be paralyzed with fear and ultimately sell at a capitulation.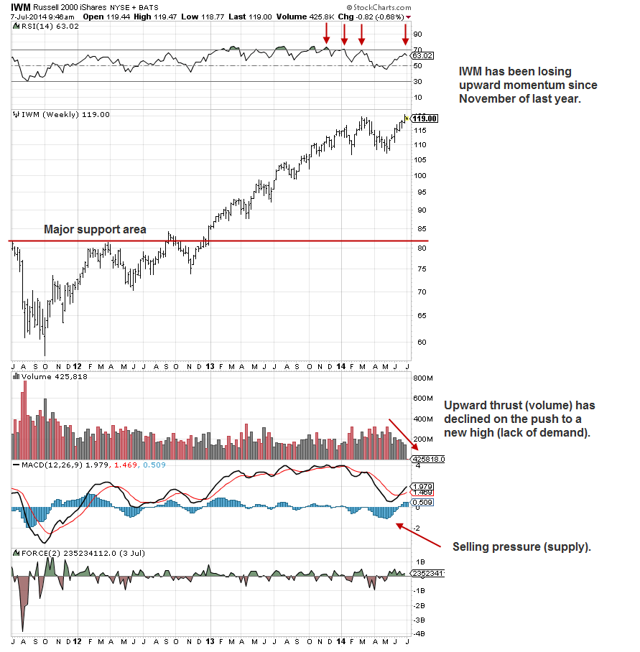 Chart by StockCharts
As always, price action may make a recovery and continue a push to new highs. At this point, that appears to be a low probability.
Once price action in the Direxion Russell 2000 Bear 3X ETF (NYSEARCA:TZA) moves into the 14.25 - 14.50 area, we will be able to say that a reversal has been confirmed.
Disclosure: The author is long TZA.