The following is an abridged version for full version visit  >>
Cliffs Natural Resources Inc.(CLF)
unveiled an all-cash bid worth $4.9 billion for all the
shares
of Montreal-based  Consolidated Thompson Iron Mines Ltd. The offer is $17.25 a share, or a premium of 30 per cent over Consolidated Thompson's closing share
price
in Toronto on Monday. The
takeover
price includes Consolidated Thompson's net debt.
Dutch Brewer Heineken NV (HEIN.AS)
, the world's third- largest brewer by volume, acquired controlling interests in five Nigerian breweries, expanding its capacity by nearly a third in the fast-growing African market. Heineken announced that it has purchased two holding companies from the Sona Group. The two acquired businesses have controlling interests in each of the Sona, IBBI, Benue, Life and Champion breweries in Nigeria. The transaction price has not been disclosed.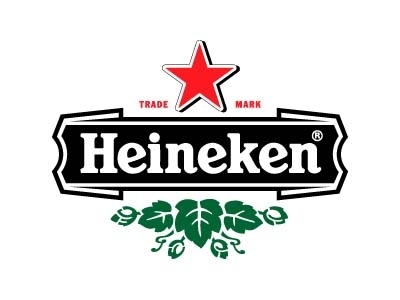 American International Group Inc (AIG) accepted a $2.16 billion cash offer for its Taiwan Nan Shan Life unit from a group led by local conglomerate Ruentex, marking the beginning of the end of a drawn-out process fraught with political wrangling. The buyer, called Ruen Chen Investment and comprising Ruentex Industries Ltd and shoe maker Pou Chen Corp, signed a deal on Wednesday for the 97.57% of Nan Shan that is for sale, Ruentex said in a statement to the Taiwan stock exchange.
The Chief Executive Officer of
Community Health Systems Inc. (CYH)
Wayne Smith said he was determined to buy rival hospital operator Tenet Healthcare Inc (
THC
), but was not inclined to raise the $3.3 billion offer.
US independent medical examinations provider
ExamWorks Group Inc (EXAM)
said it planned to buy Texas-based MES Group Inc for about $200 million in cash and stock, including USD10m in debt. MES' Veterans Evaluation Services business remains outside the deal. The takeover price comprises USD175m in cash and 1,424,501 ExamWorks shares worth some USD25m.
Thermo Fisher Scientific Inc (TMO)
, the world leader in scientific instruments, is pursuing a sale of two lab-testing divisions that may fetch up to $1 billion. In December, Thermo Fisher agreed to buy Dionex Corp (DNEX.O) for $2.1 billion to broaden its lab equipment and environmental safety offerings and boost its presence in Asia.
National Investments Co (NIC) (NINV.KW)
, a unit of Kuwait's Kharafi Group and a major
shareholder
in Zain (ZAIN.KW) said it has not been notified by the group or UAE's Etisalat (ETEL.AD) about extending Jan. 15 deadline for the 46 percent sale of Kuwaiti telecoms firm.
The following is an abridged version for full version visit  >>