Zalicus (ZLCS) is a STRONG BUY for these reasons:
Z212 is in development. Z212 is another future candidate.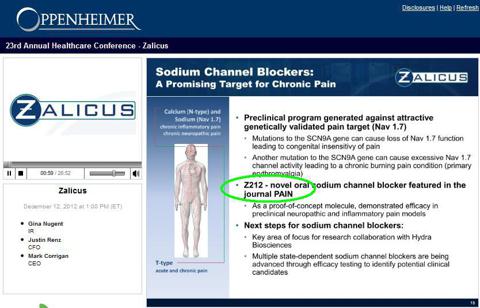 Z944 go to Phase II clinical study.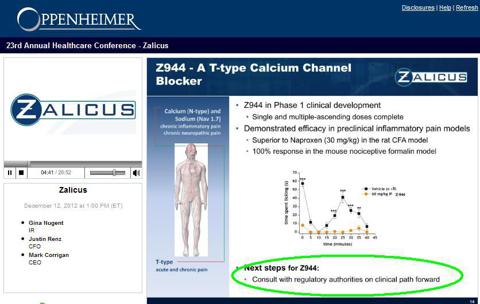 Exalgo promise future strong revenues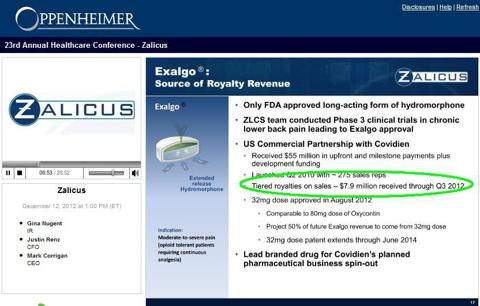 Prednisporin go to phase III clinical study.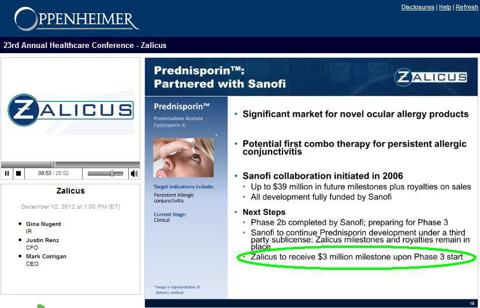 AMGEN (NASDAQ:AMGN), NOVARTIS (NYSE:NOV) and NOW Eisai Co. (OTCPK:ESALY) strong partners!!!!!!!!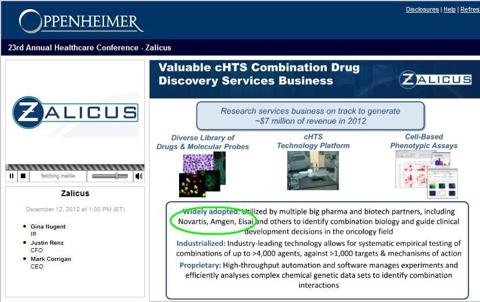 Disclosure: I am long ZLCS.