Recently, a majority of investors do not know that Arena published a patent application for Belviq plus Phentermine:
5HT2C RECEPTOR MODULATOR COMPOSITIONS AND METHODS OF USE
United States Patent Application 20130217677
The reason this is relevant to investors is the data results Arena reported in graphs in preclinical trials from the Belviq chemical family plus Phentermine.
The following graph (page -13 see patent link above) show four arms in the study: Placebo, Phentermine alone, Belviq alone, and a combination(s).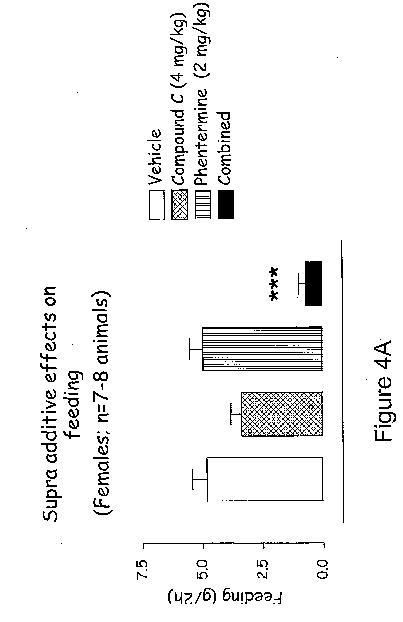 As you can see the last version from the Belviq chemistry family demonstrated a "supra additive effect" especially in the last chart (above). Yes, these are preclinical studies, but perhaps you will now understand why Eisai was anxious to join Arena on a future drug many call "Bel-Phen".
Financially speaking, this is a key reason why I am a long investor.
If you like this kind of information, please FOLLOW ME.
Disclosure: I am long ARNA.
Additional disclosure: Non-published blog post.