My Meeting With A Senior Apple Programmer
Please Note: Blog posts are not selected, edited or screened by Seeking Alpha editors.
Last week is was able to attend a presentation by a senior Apple programmer, who's been at the company since 1997 and has seen all the ups and downs inside the company. Including a near bankruptcy just after he took the job.
After his presentation I was able to meet up with him and I talk a little about sentiments about the company. I didn't mention I was an investor, though.
12 o'clock consumers
There were two interesting things I learnt. First thing, we all know at some point, is how Apple describes its target audience. They call them the 'twelve o'clock consumers'.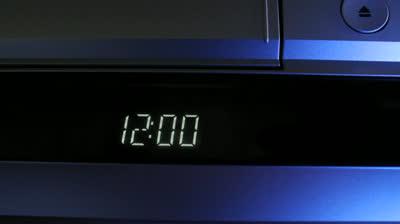 Among Apple developers a 12 o'clock consumer is someone who has some devices at home that are flashing 12 o'clock.
For instance, an oven where you couldn't find (or didn't bother to find) the right way to set the timer in the manual. Or, you did, but once the power shut down, it's on 12 o'clock again, and you don't bother to find a manual again.
For a 12 o'clock person technology sucks when you need a manual. When it doesn't know from itself what time it is. It's not only people who are not tech-savvy. It could be people who are lazy or just not that interested in trying to understand what is not self-explanatory.
40% of developer teams is not techy
When designing a product, or a service, they always keep the idea in mind: how would a 12 o'clock person use this? This goes as far as every team of developers is obliged to form a team where at least 40% of the members have no clue about technology, programming or whatsoever. I found that really funny.
The other thing I talked about was the general idea that there's no real big innovations coming from Cupertino at this moment. iOS7 and OSX showed a lot of incremental and performance (reducing battery drain) improvements, but no real gamechangers...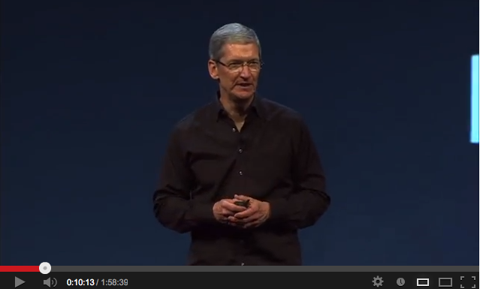 New products coming our way?
The developer I spoke was quite honest about his view. In his words, it is almost two years ago when Steve Jobs passed away. At that time, a lot of ideas and processes were held down or slowed down, as the company was shifting to a new leadership.
As the design cycle from idea to product is about two years, what we are now seeing (from his pov) is the result of a period where there was less decisionmaking about new products.
He had a general feel that Apple is on the right track again, with interesting products coming up (he didn't want to elaborate on that, offcourse). I think this could be reason to be a little more bullish on Apple.
I do agree though that Apple still has a weakness is in services. Productivity apps like Keynote are great. But MobileMe was not that good, nor was Siri and nor was the introduction of Maps.
As more people are getting used to using smartphones extensively, functionality becomes more and more important over form. When listening to earnings conference calls, I can hear senior management talk 99% about hardware, design and unit sales. And 1% about services. This has to change.
Nothing better than a good Cook
He also said that he thinks the new leadership, Tim Cook is a very good fit for the company at this moment. (even better than Jobs). As he is has a little more empathy, dares to apologize and has created an atmosphere that is more open. People who, under leadership of Jobs were able to show unreasonable behavior, because they were part of Jobs' inner circle, have to keep earning their position or move away.
Disclaimer
Now, is this valuable information for an investor? Maybe not. I didn't write down any market research, acts or figures. But sometimes a more general feel can be meaningful to me.
I am not long in Apple, but considering the idea to do so, but not in the near future. Their massive cash position and dividend should form a firm bottom in valuation.
One thing Apple could do to grow in location based services is to acquire Amsterdam based maps and navigation specialist TomTom.
Disclosure: I am long OTCPK:TMOAF.
Seeking Alpha's Disclosure: Past performance is no guarantee of future results. No recommendation or advice is being given as to whether any investment is suitable for a particular investor. Any views or opinions expressed above may not reflect those of Seeking Alpha as a whole. Seeking Alpha is not a licensed securities dealer, broker or US investment adviser or investment bank. Our analysts are third party authors that include both professional investors and individual investors who may not be licensed or certified by any institute or regulatory body.