Well, you don't know what we can find
Why don't you come with me little girl
On a magic carpet ride
You don't know what we can see
Why don't you tell your dreams to me
Fantasy will set you free
Close your eyes girl
Look inside girl
Let the sound take you away
Magic Carpet Ride
Steppenwolf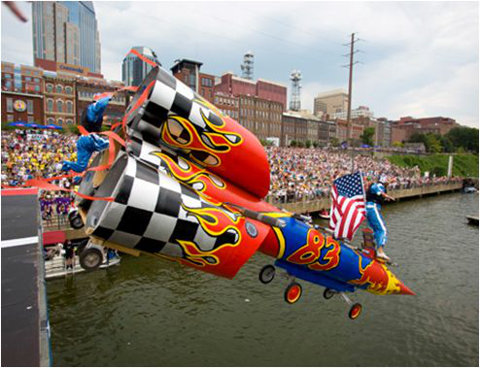 Life went on in most of the nation that wasn't crushed by Hurricane Sandy including the Red Bull Flugtag in Miami. It's an annual competition to see how far manmade vehicles can fly without power. It as riveting as a guy plunging to earth faster than the speed of sound but it looked like a lot of fun for giant crowd of 90,000 spectators.
This year's winner was Magic Carpet Ride (not pictured).
Comments on Magic Carpet Ride from Red Bull website:
"Achieved man's eternal dream of human flight...craft soared- at least for a few seconds."
In so many ways, the last few years for America has been a magic carpet ride where it seemed we soared as a united nation for a "few seconds" before being told to despise successful people and take away their earned wealth. We came crashing to earth weighed down by fingerprinting and the blame game that cuts directly to the heart of what America is and how the nation became the greatest ever. To borrow a line from Steppenwolf we hoped fantasy would set us free but instead of a dream, it's been one long headache.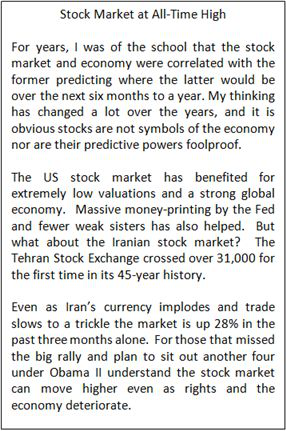 Discrimination against believers in God, harsh words for job creators, hatred for people based on their salary and investments (unless they are cool like a rock star or basketball player) has taken a toll. Yes, the sound of that magic carpet was alluring and indeed took us away.
But we've landed with a thud. People are more divided than ever and most are poorer. Sadly, we have been reduced to celebrating short and brief achievements not unlike the few seconds that the Magic Carpet craft took to splash into harbor water.
For the Red Bull crowd it was all fun and games, I can't say the same about America.
Today's Market
The market is frozen ahead of the election and still grappling with Friday's jobs number which underscores this is still a jobless
recovery with lower wages. Sure, it's heading in the right direction but we are so much below a normal recovery with so many uncertainties the market couldn't celebrate.
The Dow slipped under its 50-day moving average and looks vulnerable to 13,000, which held like a champ back on August 30th.
The inability to hold on another test probably means a showdown at 12,915 which must hold of the index probably tumbles to 12,100.