By Carlos Guillen
Clearly, stock markets are increasingly jittery as reflected by yesterday's 130 point drop in the Dow Jones Industrial Average that lasted for about five minutes, which was all based on fake news. Today investors are not expressing much confidence in stocks as the Dow began the first five minutes of the trading session on a rather sharp increase, only to sink into losing territory within the next eight minutes after that. While there are many reasons to feel jittery, two were prominent today: Apple's slowing revenue growth and declining durable goods orders.
The main bit of economic data that was overall discouraging today was durable goods orders. According to the U.S. Census Bureau, new orders for manufactured durable goods during March decreased month-over-month by 5.7 percent to $216.3 billion, worse than the Street's consensus estimate calling for a 3.1 percent month-over-month decline, representing a sharp reversal from a downwardly revised 4.3 percent increase (from 5.6%) in February. Concurrently, non-defense capital goods, excluding aircraft, rose by 0.2 percent, after decreasing by 4.8 percent in the prior month. These orders are considered a proxy for future business investment in items such as computers, engines and communications gear, so its tepid growth left a lot to be desired for overall economic growth in the short term. Ironically, if weak economic growth persists, the Fed will have more impetus to keep interests rates at near zero levels and continue with its easy monetary policy, which is great for stock markets.

Perhaps less prominent than declining durable goods orders but still clearly prominent were Apple's financial results posted last night after the closing bell. The company posted better-than-expected earnings results, but that failed to provide a boost for its stock as well as for the market. The concern investors are having about Apple is that its revenue is increasing at a decelerating rate and that gross margins are shrinking. Apple reported fourth quarter earnings of $10.09 per share, $0.09 better than the Street's consensus of $10.00; however, while revenues rose 11.3 percent year-over-year to $43.6 billion, above analysts' consensus of $42.4 billion, the growth rate was much weaker than the 59 percent achieved in the year-ago period. Moreover, second quarter gross margin was 37.5 percent, below the Street's consensus 38.5 percent, at the bottom end of management's 37.5 to 38.5 percent guidance.
So the market jitters continue, and at the moment despite concerns about durable goods orders and about Apple's slowing business, the Dow is trying to head back up into winning territory, which is quite amazing as earnings season is slowly painting a picture of overall decreasing demand.
iRobot's Q1 Cleans Up
By David Urani
Started by MIT roboticists in 1990, iRobot got the ball rolling when it won a DARPA contract in 1998 for a tactical bot (which was deployed in the trade center on 9-11). They launched Roomba in 2002 and have been a pioneer and market leader ever since in home robots. They serve three markets: Consumer, Military, and Emerging (consisting of remote presence bot recently approved for hospitals). In 2012, 80% of sales were in Home, and 20% in defense; it will be 90% Home in 2013. The company has limited competition and a solid brand name. 8% of all new vacuums in the US/Canada are iRobot (13% in EMEA, 8% in Asia).
In 2012 their Defense segment was affected by spending issues and that weighed on the stock. Defense was down 68% in 2012. We still don't expect much from Defense, in fact management sees it declining approximately another 11% this year. Nevertheless, in a way the segment has hit rock bottom; it comprises just 11% of sales now. The Defense segment will reduce its exposure to the US Department of Defense to 16% from 40% this year. But the real story is not the decline in Defense, but the fantastic results in Home robots. Likewise if Defense can manage to win some additional business back (possibly from non-US governments) it could be welcome surprise on the side; in fact Defense outperformed management's expectations in 1Q as different departments are still finding uses for some of the Company's bots despite funding cuts.
Side note: IRBT's Packbot was used by the police to inspect the Boston bombers' vehicle for explosives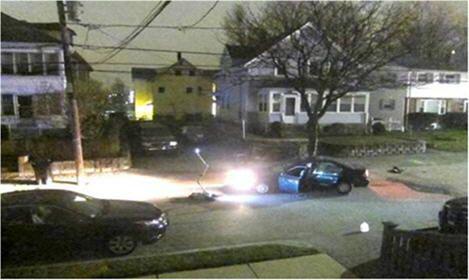 Home revenues were up 14% in 2012 driven by Mint hard floor cleaning robots and continued uptake of Roomba. Units sold were up 7%, with mix of higher-priced units adding the additional growth. The real kicker though is US Home robot sales were up 44%! International was only up modestly as Europe struggles. And while conditions in Europe remain tough, it could see some acceleration there in Q2 due to the introduction of the European version of Mint. Look for Home robots to continue to be strong in Q2, with the company having rolled out a big ad campaign during the quarter domestically.
As far as the Emerging segment goes, it's uncertain how well the remote presence robot sales will be in the long term, but the RP-VITA telepresence hospital bot began shipping in Q1 although it's not expected to generate any material addition to the top line this year.
It seems clear that people are loving their home cleanup bots, which represent the vast majority of sales. Sure, Defense has been a drag but there's only so much worse it can get, and at this point it's a relatively modest piece of the pie with some potential to surprise to the upside. Looking ahead, there's good promise from continued uptake of hard surface/mopping robots, a big new marketing push to drive product awareness, and expansion internationally.
For its Q1, the company beat by $0.3 on the bottom line while reporting an 8.6% overall increase in revenue with sales of $106 million versus the $104 million consensus. Gross margin rose to 43.8% from 38.4% (up 120 bps in Home) Management issued revenue guidance of $480-495 million (up from $436 million last year), while Q2 earnings are expected to be $0.15-0.20 versus the $0.11 consensus. The stock is up more than 15% following earnings.