The inability to breakout is beginning to take a toll on the stock market, which seems frustrated by all the false starts. All of the three major indices were higher at one point with NASDAQ back above 5,000. Only the Russell 2000 Index (RUT) eked out a higher finish.
I've seen this movie before. If new highs can't be achieved in the next two to three weeks, the market will have to pullback, shakeout out a few doubters, and then try again.
RUT

The Tax Man Cometh & Taketh
Last Friday, a tear welled up in my right eye after I spoke with my accountant. My son, hanging out for spring break, was curious. I told him that I was on the phone with my accountant, and that I had to send additional money to Uncle Sam on top of what was already snatched out of my check throughout the year.
'Pay your fair share' has been the battle cry of President Obama, which makes me wonder what he thinks the definition of "fair" is.
The bottom fifth of earners in America are paid by the government. The middle fifth earn 34.8% of the income, while paying out 19.3%. Lastly, the top fifth earn 51.3% of total income and pay out 83.9% of federal income taxes. I am just not sure how anyone could look at those numbers and not see where fairness is lost.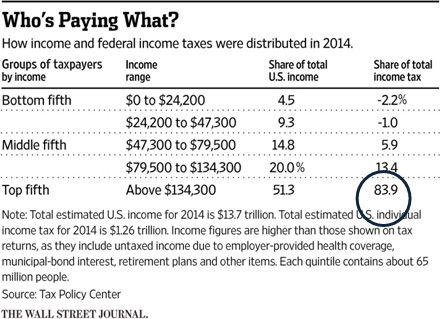 However, within the top 20%, the dynamics are even more amazing. The top 1% is the target of scorn from the White House, yet they earn 17.1% of total income while paying out 45.7% of total federal income taxes. How is that evil, mean or unfair, unless you're you are in the top 1%?
Nuancing the numbers further, the real pain comes from climbing the income ladder. A couple earning more than $100,000 a year are probably working more hours than ever, suffering through a possible strain in their relationship, and getting less sleep, but are after all that, getting whacked on taxes.

Over the past decade, the mass exodus of people from high- tax states to lower-tax states has caused the tax policy to backfire.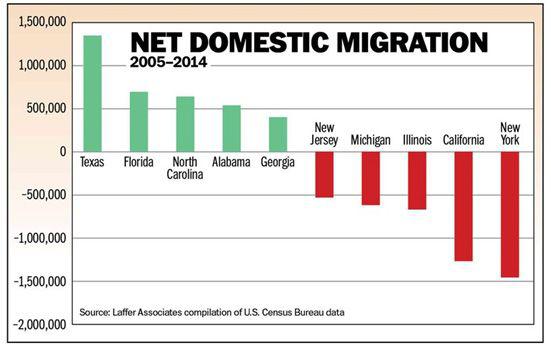 How do politicians keep people convinced that the 1% isn't paying its fair share? Amazingly, the war on success has hit the overall economy hard with its largest casualty…the middle-class.
Today's Session
After declining 0.5% in February, the producer price index (PPI) rebounded in March, increasing by 0.2% month-over-month. This is in-line with expectations. When subtracting the more volatile food and energy products, PPI also advanced 0.2%, surpassing the consensus estimate of 0.1%. There were other reports released today that we will cover in the afternoon note.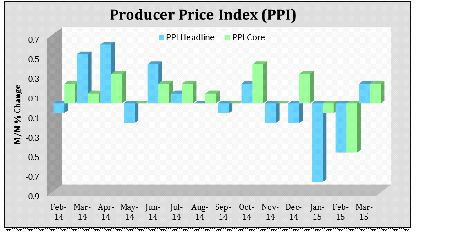 Below are some of the notable companies that kicked off earnings season this morning.
| | | | | | |
| --- | --- | --- | --- | --- | --- |
| Company | EPS | Consensus | Revenue ($M) | FY EPS Guidance | FY EPS Consensus |
| JNJ | 1.56 | B 0.02 | 17,374 | 6.04-6.19 | 6.18 |
| JPM | 1.45 | B 0.05 | 241,000 | - | 5.80 |
| WFC | 1.04 | B 0.06 | 21,300 | - | 4.16 |