Watch my show: Making Money With Charles Payne Fox Business 6PM
Yesterday, the market put in a great session after digesting the Fed's comments and feeling confident that the complete removal of the punch bowl will be very gradual, unless this economy takes off…and that's not going to happen. There was good news: the initial jobless claims were under 300,000 for the fifteenth consecutive week, down 12,000 to 267,000. In addition, the Philly Fed report headline was nearly double the consensus estimate at 15.2.
When manufacturers were asked specific questions, they painted a picture of modest increases in demand during the past three months.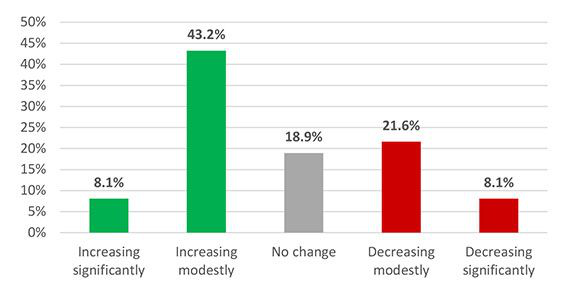 (A) If you expect to increase production over the next six months, how will this be accomplished?
33% Hire additional workers
29.6% Increase work hours of current staff
35.2% Increase productivity of current staff without hiring
While the Dow was up more than 200 points, the big moves were from the NASDAQ where all the stuff you hear in the news these days, including all those hacking stories.
NASDAQ

However, the big winner yesterday and all year has been biotechnology, the sector in which all the experts said was overvalued last year, is up 24% this year. The Food & Drug Administration (FDA) news as well as mergers continue to pace the sector and it is living up to the hype and then some. Let's talk specifically about biotechnology. The experts have been wrong for a year on this sector, which keeps going higher and higher…mostly on positive news and mergers.
iShares Nasdaq Biotechnology ETF (IBB)

When the market was drifting lower, there was a lot of noise and people began to brace for the worst. Once again, it looks as though buying the dip was the move- so far. We adjust to anxiety-filled periods and lulls that mask a series of lower lows, but we try to never panic. Moreover, the folly of calling tops is fine for people on TV who make seven-figure incomes, million-dollar book advances, or trying to sell you doomsday products.
Picking Unicorns
There's big news from the hot pool of start-ups that are changing our daily lives and creating new wealth and opportunities. First, the Fitbit Inc. (FIT) IPO was a huge hit with investors. The company started the day selling 36 million shares in order to raise $732 million and a valuation of $4.1 billion.
Fitbit finished the session worth more than $6.0 billion. On the other hand, Airbnb Inc. (AIRBNBP) began saying it would raise a billion dollars, giving it a private market cap of $24.0 billion.
When the company goes public, it will be a hot IPO, but I have concerns. Fitbit revenues have been near $1.0 billion dollars over the past twelve months and Airbnb is reportedly going to do more than $900 billion this year. Fitbit only did five rounds of funding for $66 million, while Airbnb did seven rounds after this next one for close to $2.0 billion.
Why didn't Airbnb go public yesterday? I fear it will go public at $40 billion and will hit $60 billion on the first day… perhaps, dooming eager investors as insiders and venture capitalists cash out.
Fit Bit

Funding History

2008

2 million

2010

9 million

2012

12 million

2013

43 million

Total

66 million
Air BNB

Funding History

2009

20,000

2009

600,000

2010

7.2 million

2011

112 million

2013

200 million

2014

475 million

2015

1 billion

Total

1,794,820,000
I think Fitbit management actually showed more respect for their users and potential investors than most of the bulked up unicorns as Airbnb. With that said, there are legitimate questions about how well the company will do a year or five to ten years from now.
However, it's a real company and it is not the sign of the apocalypse.
Pope Takes On For-Profit Business Model and Free Markets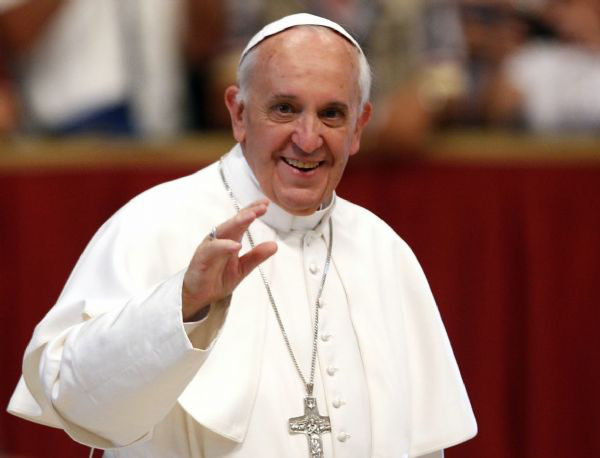 The Pope takes on capitalism and calls for consumers to take action in his encyclical on climate change released yesterday. Pope Francis did not mince his words:
"Is it realistic to hope that those who are obsessed with maximizing profits will stop to reflect on the environmental damage which they will leave behind for future generations?"
"Saving banks at any cost, making the public pay the price, foregoing a firm commitment to reviewing and reforming the entire system, only reaffirms the absolute power of a financial system…"
"A change in lifestyle could bring healthy pressure to bear on those who wield political, economic, and social power."
"Purchasing is always a moral and not simply economic act."
These are the kind of populist grievances we'd expect from very progressive or even socialist politicians. It really scares me because I think the poor people of the world would be worse off under a scheme where profits were limited or confiscated for the greater good.
Burying a Founding Father
Yesterday, Treasury Secretary Jack Lew made it official. A woman will replace Alexander Hamilton on the $10 bill. Initially, I was confused as there had been a movement to remove Andrew Jackson off the $20 bill, with a recent poll of 600,000 that overwhelmingly chose Harriett Tubman, an escaped slave and conductor of the Underground Railroad.
What the heck???
When I was growing up in Harlem, Hamilton Grange was just a couple blocks away. He was tucked away in obscurity surrounded by a large decaying ghetto.
Go figure…we are talking about a founding father who was the architect of our economic system.
Through the Federalist Papers, Hamilton helped sell the proposed Constitution and championed it through the ratification phase. Hamilton was our first secretary of Treasury. His politics and personal life wasn't perfect. Why would he be the target of this non-stop effort of social justice boggles the mind.
A poor immigrant from the Caribbean island of Nevis, Hamilton helped erect foundations that catapulted the United Sates to the greatest nation in the world.
Changing the face of the ten-dollar bill will not change history. In fact, we shouldn't want to change history.
Let's put a woman on the $25 bill or on the $40 bill, but let's stop this farce of litigating the past and dismissing accomplishments by great, but flawed men.
Note: Martha Washington graced the 'One Silver Dollar' note up to 1890.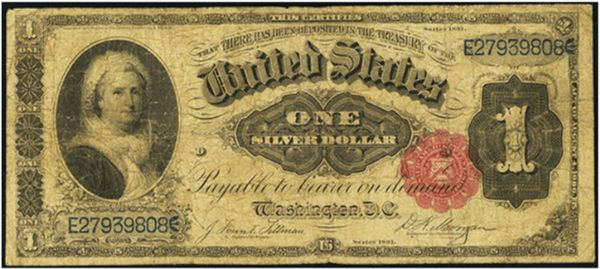 Today's Session
The markets opened the day slightly lower. Once again, Quadruple Witching is upon us. It is a time when various stock index futures, stock index options, stock options, and single stock futures expire on the third Friday of March, June, September, and December. Apart from the Atlanta Fed releasing its Business Inflation Expectations report later this morning, today will be a light day in terms of economic data releases.