Gasoline prices are down around 4 cents per gallon today on the back of a 3.4 million barrel gasoline stock build reported for last week. I think there is much more downside likely for gasoline, but as always, there will be fluctuations as prices evolve. The gasoline glut will undermine support for crude oil prices.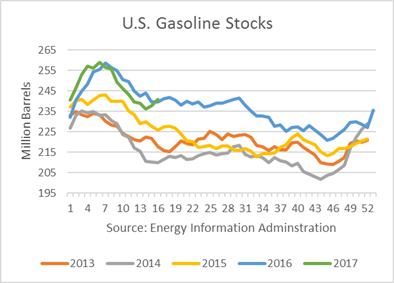 Yesterday, in my Premium membership site here on Seeking Alpha, I presented the factors components of my outlook for gasoline. If interested, you can sign up here.
I have also introduced Gasoline Price Signals (green, yellow, red), which are daily price signals. You can read about the service and what is based upon here.