The Energy Information Administration (EIA) reported that working storage built by 45 billion cubic feet (bcf) last week to end at 2,301 bcf. That was 13.9% lower than a year ago but 13.6% higher than the 5-year average. The build was lower-than-expected and so its supporting natural gas prices today.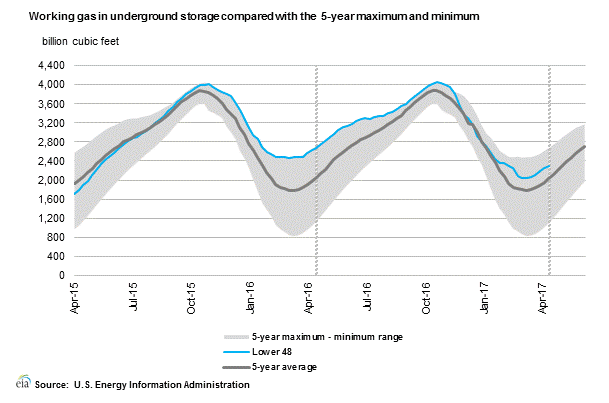 Looking forward to Thursday, the gas storage build should be around 57 bcf. That compares favorably to a build of 71 bcf last year and 87 bcf over the past 5 years.
I provide an updated 4-week forecast each week in my Premium service on Seeking Alpha. For more information, click here.