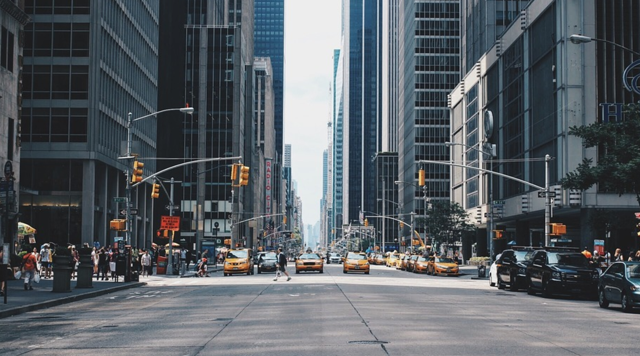 This post appeared first for PRO members, last week
Cross the street after you get caught up on 10-k's (annual reports). You might be waiting a while. Save time by checking out this week's digest below.
Watchlist Additions:
We are looking into MKRS, AKDS, PKT.V, INLX, TVMO, ANDR and RYU.V. Following these? Comment below!
Specific Portfolio Updates:
Spectra Inc:
SSA.V is up strongly 40% to .035 on 6x average volume. The company reports earnings this April, the first week we believe.
Andy Malion did a podcast for Brake Safe, and we are trying to get our hands on a copy for members. We are interested in the company's momentum and are looking forward to the earnings release. Be sure to check out our recorded CEO interview and our blog post now.
SharpSpring:
Media post found that 45% of small business owners will try Marketing Automation this year. SharpSpring is a direct beneficiary of the trend. For the fiscal year, revenue jumped to $14.6M from $7.5M, trumping our original estimates of $13M in revenue. We have been adding to our position over the past several months, sent via alerts. The company had acore net loss of $0.8M in 2015. With 206 new SharpSpring customers, up 100%, the company is firing on all cylinders.
SilverSun Technologies:
SilverSun reported strong results for the year again. When someone asks us what's a MicroCap we would buy and forget about, we usually point to SilverSun.
"Total revenues increased 28.8% to $27.64 million from $21.46 million. Net income in 2015, after a provision for income taxes of $60,000, was $374,305, compared to net income of $192,901 in 2014, which included an income tax provision of $218,000." Further, recurring revenue accounts for 38% of the company's revenue - a company worth looking into. Although dated, our original thesis is in the research reports section.
Lime Energy:
Reported stellar top line results for the year with "Consolidated revenue from continuing operations, including from our acquisition of EnerPath, increased $53.8 million, or 91.5%, to $112.6 million from $58.8 million earned in 2014."
Further, EPS came in at $(0.40) versus ($1.44) which was a significant improvement for the company. We released our buy blog post several weeks ago ahead of the results.
Innovative Food Holdings
Announced their full year results with "Revenue increasing by $4,764,553 or approximately 18.4% to $30,648,381 for the year ended December 31, 2015 from $25,883,828 in the prior year... For the reasons above, the Company had a net loss from continuing operations for the twelve months ended December 31, 2015 of $373,603, which is an increase of approximately 555% compared to a net income of $82,029 "
After purchasing Fresh Diet for $14M, the company completed the sale of 90% of the unit. Hopefully this leads to IVFH being more streamlined and efficient.
Marathon Patent Group:
MARA reported results for the year, with revenue decreasing 11% to $19M and earnings per share of $(0.48) on a Non-GAAP basis compared to $0.36 in FY14'. A tough year for the company, especially following the termination of the merger they set out for.
The company's 2016 landscape is pinned to trials with Apple and others, including potential licensing agreements. We point to the company's updates for further information.
Direct Insite:
Shares were up strongly to $0.70 earlier this week. We believe some read and agreed with our update on the company.
Watchlist:
Avante Logixx announced the acquisition of 70% equity interest in City Wide Locksmiths who has over $5M in annual revenue and is profitable.
Parkit (PKT.V) released earnings for Q1 with a profit for the quarter of $148k and cash up to $1.4M. We are still looking into the company as our main deterrent was whether or not this is a high growth company.
Crossroads shares have plunged to $0.20 (We sold at $2.96 for a nice gain and exited due to IPRs filed) as the company plans asset sales. We believe any investment in the company at this point would be short sighted.
Slyce the visual search engine company who caught our attention filed their annual report this week. While revenue is up 486% to $668K, a net loss of $(3.4M) has us deterred. The company announced several deals and technical updates, so we are going to wait to see if these hit the top line. Generally we invest ahead of such results, but this is too opaque for us here, and we want to see how these deals effect the company's top line.
Frankly (company allows you to monetize your content across all of the web, we are noticing a bunch of these companies popping up) announced a renewed contract. "Company has renewed a contract with Lockwood Broadcast Group station KTEN, in Ada, Oklahoma . The renewal extends Frankly's contract until December 31, 2019 . " We are still looking into this company for a possible investment.
BlueDrop Performance Learning satisfied the indebtedness owed to Rizbollo Holdings Limited for an aggregate payment of CDN$600,000. We are still looking into the trainingcompany, but as in a previous update, we initially passed for several reasons.
Better Online Solutions announced another order for $170k for a new product line. The RFID provider is towards the top of our watch list as the continued stream of new orders is hard to pass on.
Visualant $9M and Intellicheck $16M, "announced today that it has entered into an agreement that provides Intellicheck Mobilisa (NYSE MKT: IDN) exclusive rights to Visualant's latest, patented photonics based innovations for threat assessment and document verification in the areas of homeland security, law enforcement and crime prevention. " We are looking into the terms of the deal and which party is set to benefit most.
Magor reported results and the companies $1.8M+ loss for the quarter alone, with only $82K has put this company on the shelf for us for now.
NTIP: reported FY revenue of $16,565,000 compared to $12.3M Y/Y, and net income of $4,107,000 or $0.17 per share (basic and diluted)) for 2015 as compared to net income of $1,766,000 .
We believe NTIP has one of the best in class IP CEOs. We we're long following our report (see research reports) but sold to move the money into a new play. That being said, NTIP's CEO is what an IP CEO should strive for in the space.
3Pea: Reported a near $2M+ decrease in revenue and a net loss of $(2.4M) compared to net income of $2.6M Y/Y. We are glad we passed on this company as the financials did not pan out.
CCNI: We passed at $0.70 several quarters ago (Shares now at $0.36) as we were unable to reach the CEO, and the company wouldn't break down Bakken revenue percentages (we were worried due to the collapse in oil). We're glad we passed following aweaker than expected earnings release.
Education:
View all of our educational content in one easy place , all of which is posted publicly on a delayed basis
Make sure to check our Sujan's latest post on focusing more on the probability of upside than the upside itself.
Latest Premium Content: Long and Short Term Plays:
All of our latest plays, posted on a delayed basis for public viewers.
Broader Micro-Cap Market:
The IWC is up slightly on the week, especially today. We think the strong jobs numbers of 215K additions could be spilling onto MicroCaps.

A Conference Worth Attending:

For anyone available May 3-5, our friend Bobby Kraft hosts an impressive MicroCap conference. Learn more here .
Lesson Of The Week:
There's no reason doing extensive due diligence if you aren't going to hold a company. Obtain the patience to be bored, to walk away from the computer and enjoy long term gains, and long-term taxes with lower commissions. Just because a company is new, doesn't mean its better than the company you know like the back of your hand.
Holdings Not Listed In Our Portfolio:
Memex (OEE.V), UrbanImmersive (UI.V), AcuityAds (AT.V), Spectra Inc (SSA.V), Ivrnet (IVI.V), RSI International Systems (RSY.V), AtmanCo (ATW.V).
Submit A MicroCap Blog Post
Take full advantage of SecretCaps and submit a blog post on a company you are invested in. It will go on the homepage, help you build a track record and a following and get exposure for your idea!
You don't have to be a PRO, submit a post today and we will work with you to make it work for our homepage!
This post appeared first for PRO members, last week
Videos:
Following our successful MicroCap screening video , we are interested in doing another video lesson and are trying to pinpoint a topic. Have any ideas? share them below!
Disclosure: This content is strictly informational and educational. Do not invest or trade based upon this content. Always contact a financial professional before executing any trades or investments
Disclosure: I/we have no positions in any stocks mentioned, and no plans to initiate any positions within the next 72 hours.
Additional disclosure: See disclosure at bottom of the report. Not investment advice. Do not trade or invest based upon this strictly educational content.