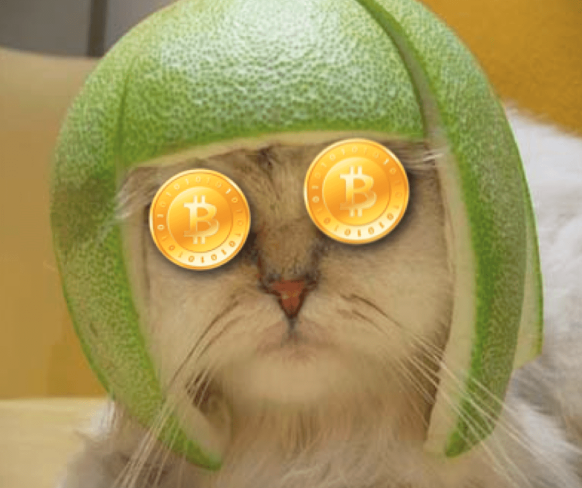 Real Talk
Buying Bitcoin is very easy, but realize that your investment can go to ZERO quickly. The Crypto game is not for everyone. If you are looking to get rich quick or are investing money that you are not fully willing to lose, then you should not be buying Cryptocurrency. Make sure you do your research and don't be a dumb ass. If I have not scared you away, please keep reading.

How to Easily buy Bitcoin!
This is one of the most commonly asked questions. There are several ways and places to buy Bitcoin, but I am going to give you one of the easiest. This is the first place I bought Bitcoin in 2013. They are still around and never burned me on my original $BTC coins that I put out of my mind for years. For convenience and instant purchasing, Coinbase.com is the place. The down side is they charge a premium in fees. It is what it is in this market. I am certain, as the space evolves, purchasing Bitcoin and other Alt-Coins will become a lot easier.
At the moment, Coinbase exchanges USD for Bitcoin, Ethereum and Litecoin. To keep this blog simple, I will discus how to exchange into other Alt-Currencies and Tokens in a future post. For now let's talk about CoinBase and what you need to know to set up an account. Buying Cryptocurrency is new and banks and credit card companies are very skeptical of it. I tried to add my Mastercard to Coinbase and was told to call my credit card company. The credit card company said my card could not be used on Coinbase and would be declined.

Be Proactive
This process can be frustrating and time consuming. Plan ahead and allow yourself some time to get your account set up and approved. The worst feeling in the world is feeling your heart rate increase as you are waiting to get your account verified or purchasing method confirmed. The best tip I can give you in Cryptocurrency is to be proactive... This will alleviate a lot of stress and headache. You can't plan to fail. You can only fail to plan. Give yourself a 1-2 day buffer. Stupid mistakes like forgetting your password or entering a credit card to be confirmed and getting it rejected multiple times will result in a 24 hour waiting period.
Set Up An Account
First step is setting up an account. Coinbase has this promotion where if you sign up under someone's invite link, you and that person get $10 bucks in free Bitcoin once you buy or sell at least $100 bucks of digital currency. To be honest I hate referral links. They usually are a scam or people trying to make an extra buck. In this case, it is worth your time. I do not care if you use my link, but you should use one as that $10 bucks will pay for your processing fees.

Coinbase $10 BTC Promo Link Coinbase - Buy and Sell Bitcoin, Ethereum, and Litecoin
IMPORTANT TIP: Make sure to write down  any and all emails and passwords and keep in a safe place. Old school paper and pen can't get hacked. However if you are stupid and leave it out where someone can get ahold of it, you will learn a hard lesson in keeping your shit secure.
Verify your account
The next step is verifying your account. This is simple. Log into your account, go to your settings and fill out your personal information. You are about to give these people your credit card or banking information. If you are worried about providing this info, don't buy Bitcoin. Because this is an unregulated market, all the exchanges go to drastic measures to verify you are who you say you are. If you only enter basic information, your weekly limit will be very low. If you take a photo of your ID front and back and upload, your weekly limit goes up. You can also request a higher limit by providing more personal information. Make sure you do this and at least verify your basic information or you will NOT be able to purchase anything.
Add a Payment Source 
The next step is adding a payment source. Go to your settings and look for the tab named payment methods. It will give you several choices. Adding a credit card is the easiest and fastest. I suggest adding a credit card if it is your first purchase. You can also connect your bank account, but I am not a huge fan of connecting my bank account to exchanges and this method takes longer. If you do feel so inclined, you can wire money to your account, but it takes a few days. This sucks when the market is volatile. The time it takes could cost you money as the market rises or falls. They do tax your ass if buying with a credit card, but the convenience factor is very good.
TIP: Coinbase gives you a weekly limit. The longer you are a customer, the more your limit will increase. Be mindful of this when purchasing. 
Test a Payment
 Make sure you test a payment. After you have entered your personal information, verified your account and added a payment method, it is time to test a purchase. DO NOT IGNORE THIS STEP! Go to the payment page and buy $10 bucks in Bitcoin. If it goes through, you are lucky. Most times it will go through, but you will not get your coins as the company declines it. Some cards will send you a fraud alert. Others will just decline it, and you will be sitting there saying WTF! If nothing happens, call your credit card company or bank. You will have to tell them coinbase.com is legit, but getting declined and request they approve it. Yes, it sucks, but once you have it all locked and loaded, you can easily buy Bitcoin, Ethereum and Litecoin at a moment's notice.

TIP: Be prepared and able to log into your account at a moment's notice so you can strike when the iron is hot. 
Two Factor Authentication
Activate two factor authentication on your account. You can do this by going into your settings and going to the security tab. Download google authenticator from the app store. Follow the prompts on the security page. You will enable two factor authentication and it will ask you to scan the QR code on the screen. Open your google authenticator app and hit the plus sign and scan the code. It will then ask you to enter the code that now shows up on your google authenticator app. Enter the code and two factor will activate. Every time you log in with your email and password, it will ask you for the google authenticator code. I HIGHLY recommend adding this to your account for extra security.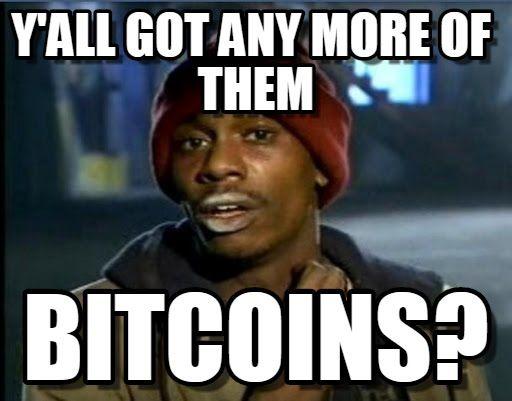 What do I do after I purchase Bitcoin, Ethereum or Litecoin?
The best thing to do depends on what your plan is. I like to buy and hold. Some people love to day trade or short sell Bitcoin and Alt-Coins. You can make money doing this, but if you don't know what you are doing you can easily lose your ass. Depending on what you purchased, your Bitcoin, Ethereum or Litecoin will be placed in your coinbase wallets accordingly. You can find this under the Accounts tab. Coinbase does offer a more secure storage wallet they call "The Vault" that relies on multiple email approvals to send $BTC. If you are planning on holding for the long term, you can activate the vault and keep your Bitcoin there.
I am a fan of getting it off the exchange. An easy way to do this is by downloading a hot wallet for your desktop like JAXX or Exodus. Both of these options are easy to use. There are other options out there. I have used both of these and really like them both. The best and most secure alternative is to use a hard wallet. You can buy one for about $150 bucks. Personally, I send my coins to my Trezor, which is a very secure USB device that is pin code activated www.trezor.io/ The Ledger Nano S is another great hard wallet https://www.ledgerwallet.com I will post more information about hot wallets, cold storage and hard wallets in a future blog.
Conclusion
See that wasn't so bad. If you are new to the game, I urge you to enter slowly. Watch the market for a bit. Once you feel comfortable, put a toe in. See how things go. Do not jump in head first. That is a great way to lose your ass. I have no affiliations with coinbase nor am I loyal to them. I will be posting more options in future blogs.
Follow me on twitter @piratebeachbum
Disclosure: I am/we are long $BTC.