Seagate (STX) stock may look cheap after the recent price decline but it is not a bargain.  I expect Seagate to continue to lose market share, resulting in lower revenue and a decreased stock price.  The company is in survival mode while competitors are in a growth mode.
Seagate drives and the company are not to be trusted.  They missed on topline sales by over 6% coming in at $2.41 billion instead of the consensus estimate of $2.57 billion.  This reduced earnings per share to only $0.65 and it doesn't get better from there.  Along with the poor performance for the quarter, Seagate gave weak guidance and forced out their CEO.  They are also forcing out another 600 employees worldwide.  Instead of finding methods to improve growth, Seagate appears to have already admitted defeat and their solution is to slash workers and exit certain markets. 
Why has Seagate been reduced to this shadow of what it once was?  Reason one behind the decline is Seagate does not make good storage solutions anymore.  Some people might laugh at this and ask when did they make good storage solutions?  There was a time many years ago when Seagate was a rock steady drive maker.  They had impressive performance and warranties which both consumers and manufacturers loved.  Personally, I noticed a major change in 2008 when they lowered the length of their warranty on some drives.  This happened again in 2012.  On top of that, if a customer does have a warranty claim it is similar to jumping through hoops of fire to get service.  I had a Seagate drive that wasn't working only after a few months and downloaded their SeaTools testing software.  A quick scan didn't give a definitive answer so I needed to do a deep scan.  This scan came up with multiple problems but after reading through all the Seagate warranty limitations, packing requirements, RMA delays, and insured shipping costs I just decided to forget it and buy a Toshiba drive.  Three years later my Toshiba drive is running without any problems.
My experience with Seagate is anything but unique and the online message boards are full of people posting about their Seagate drive crashing and then getting a Western Digital (WDC) or Toshiba replacement.  Backblaze recently did a study of hard drive failure rates and the only company to have hard drives with a double digit failure rate was Seagate.  In fact, 5 out of 12 had double digit rates with one model recording a 90.92% failure rate.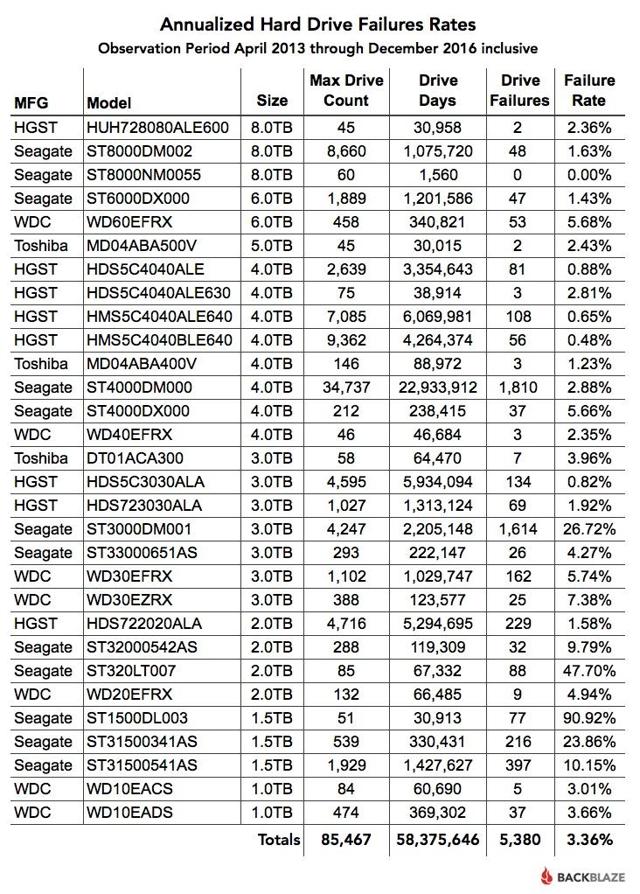 Reason two is the trust factor.  Seagate, along with other major manufacturers, have always looked for ways to help their bottom line.  Excuses for weakening warranties have been around for decades.  These excuses do not hold water since manufacturers are always taking something away from the customer while reducing their own responsibilities.  One such excuse is that hard drives are more reliable now so consumers will not need the longer warranty.  Even David Reinsel, an analyst with IDC, stated that, "This move is yet another lever (for manufacturers) to improve their bottom line…there is no degradation in quality; if anything, reliability keeps going up as the manufacturing process matures."  But if reliability keeps going up why are manufacturers concerned with the length of the warranty?  I believe the real reason is because reliability in many hard drive classes was not going up.  A quote from Richard Rutledge, Vice President of Marketing at Maxtor, promotes this idea when he said, "We were giving customers something we couldn't afford."  Incidentally, Maxtor is a company that is now owned by Seagate.
Reason three behind the decline is that other major companies are gaining share in Seagate's business segments.  Nothing makes Seagate special anymore since they are not the best at anything.  Companies such as Western Digital, Toshiba, and Samsung are all taking bites.  Toshiba even gained market share from both Seagate and Western Digital in 2016 according to an IDC study.  The future does not look bright unless Seagate takes steps to update SSD controllers and become a player in the NAND market.  In order to do this, Seagate will most likely need to cut or eliminate or suspend their dividend and that will make a lot of investors unhappy.  Seagate's dividend has been rumored to be on the chopping block for quite some time but they have so far managed to keep it intact due to cutting employees and reducing costs.  The cost cutting can only go so far though and it also has the detrimental effect of reducing the ability to grow a business.
Seagate is in survival mode for the foreseeable future and anything is possible.  Their workforce is shrinking along with their revenues and earnings.  It is only a matter of time before the dividend gets cut as market share continues to be taken by competitors.  Look to the stronger players in the storage market for both investing and products but avoid Seagate Technologies.
Disclosure: I/we have no positions in any stocks mentioned, and no plans to initiate any positions within the next 72 hours.