Will the person who bought Tesla shares (NASDAQ:TSLA) on my recommendation last year at $30 please email me?
I have been traveling a lot recently and lost your email address. I would like to get a testimonial from you. The stock hit $250 earlier this year and is up 833% from your cost, making it one of the best performing shares in US over the last 18 months
With the money you've made you can probably buy several Teslas now. I recommend the high performance Model S-1 with the upgraded sound system and the 270-mile range. I have one, and they are to die for.
It's a bargain at $110,000, considering there is no fuel or maintenance required for the life of the car (the power is almost free in California). And you can get $5,000 worth of state and federal tax refunds and credits for being so green, as well as a white sticker to drive in HOV lanes alone at rush hour. That, alone, will cut an hour off your commute each day
It's the only car I ever bought where the specifications keep improving every month with each automatic software update.
Only last night, the company adopted another one of my recommendations with it's monthly software upgrade, to highlight public supercharging stations on the navigation system with a red flag, so I can conveniently stop off for a quick 45 minute top up.
Or you can wait until next year and by the four-wheel drive SUV Model X with the gull wing doors. I am on the waiting list for that one as well.
Don't sell your stock either if you are a long-term player. My friend, CEO Elon Musk, is imminently going to announce the location of his new $5 billion "gigafactory." My bet is that California will be the winner of the location battle, as Texas and New Jersey have unwisely banned Tesla sales to protect the local dealer network and the firm is afraid that its workers will be arrested as illegal immigrants in ultra red state Arizona.
The project, one of the largest capital investments in US history, will, in one fell swoop, double global battery production.
That will lay the groundwork for the launch of its "NextGen" vehicle in 2018. The $40,000, 300-mile range car will take Tesla to a global mass market of 500,000 units a year and more, compared to last year's nascent, start up 20,000 in sales.
That should take the stock up to $500 in a few years and possibly even $1,000. This is why the investment giants like Fidelity are hanging in there with gigantic long positions.
The other major car companies are so far behind, they will never catch up with the technology. In fact, if you get another chance to buy the shares around $160, I would pick up more.
You owe me. Big Time.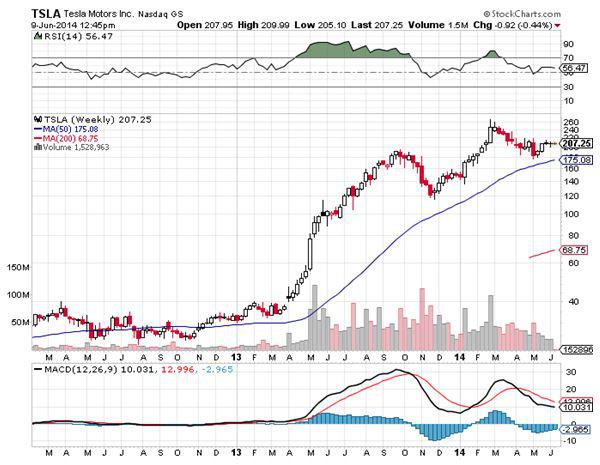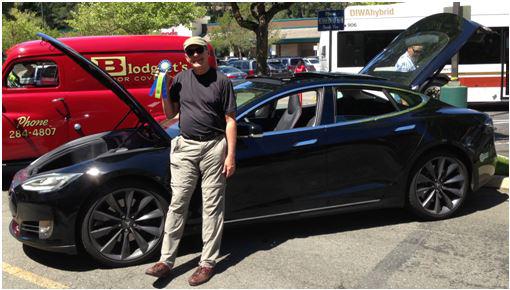 You Owe Me