Some 8.58% in three trading days is good enough for me.
I am taking profits here so I can resell the next rally, whenever that is. It also gives me a free pass on the August Nonfarm Payroll report, out one week from today.
That means we are harvesting 71.87% of the maximum potential profit in the S&P 500 SPDR's (NYSEARCA:SPY) September, 2016 $222-$225 in-the-money vertical bear put spread
I'm having one hell of a hot streak, and I'd like to keep it that way.
Ten out of the last 11 Trade Alerts have been profitable for my paid subscribers, most immediately so.
Aaaah! A vacation can work wonders!
If you have the ProShares Short S&P 500 Short Fund ETF (NYSEARCA:SH) (click here for the prospectus at http://www.proshares.com/funds/sh.html), or the ProShares Ultra Short S&P 500 Short Fund 2X ETF (NYSEARCA:SDS) (click here for the prospectus at http://www.proshares.com/funds/sds.html), keep it.
The is going lower.
To see how to enter this trade in your online platform, please look at the order ticket below, which I pulled off of optionshouse.
If you are uncertain on how to execute an options spread, please watch my training video on "How to Execute a Vertical Bear Put Debit Spread" by clicking here at http://members.madhedgefundtrader.com/ltt-executetradealerts/. You must me logged into your account to view the video.
The best execution can be had by placing your bid for the entire spread in the middle market and waiting for the market to come to you. The difference between the bid and the offer on these deep in-the-money spread trades can be enormous.
Don't execute the legs individually or you will end up losing much of your profit. Spread pricing can be very volatile with only 9 days to expiration.
Here are the specific trades you need to execute this position:
Sell 37 September, 2016 $225 puts at………….….……$6.05
Buy to cover short 37 September, 2016 $222 puts at…..$3.14
Net Proceeds:……………………………………………………$2.91
Profit: $2.91 - $2.68 = $0.23
(37 X 100 X $0.23) = $851 or 8.58% profit in 3 trading days.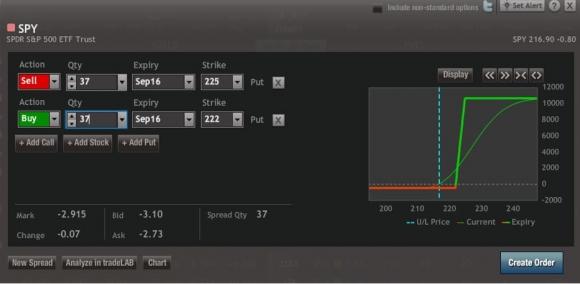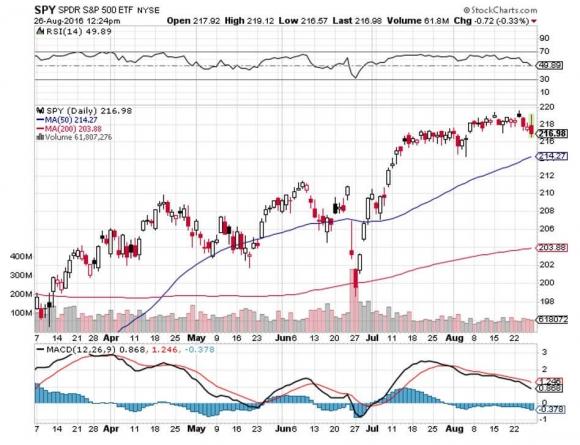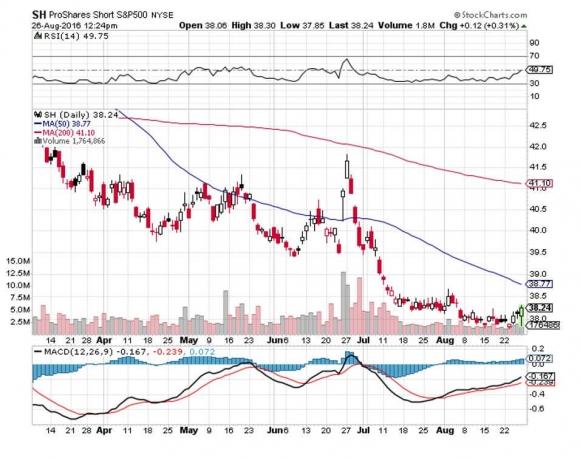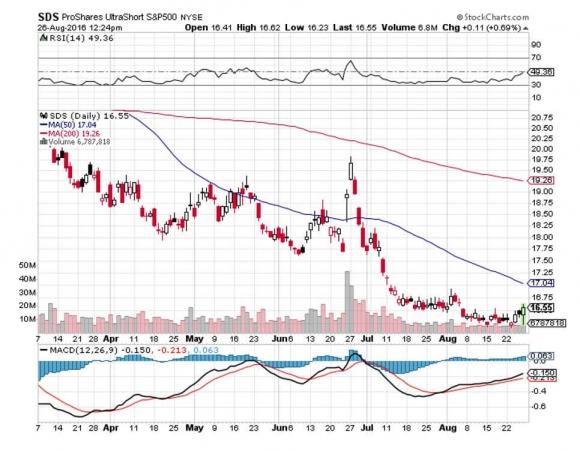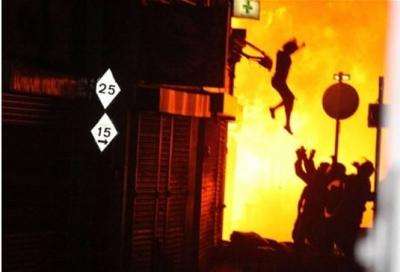 Downside Protection Pays Off