Editor's Note: If you'd like to receive the Diary of the Mad Hedge Fund Trader in your inbox every day premarket and Trade Alerts which have averaged 36.06% annually since inception, learn more @madhedgefundtrader.com or take advantage of the Limited Time Special Offer for Seeking Alpha Readers @members.madhedgefundtrader.com/gtd3mo-sa/
Ulysses S. Grant was a man only America could produce.
A shy boy who was exceptionally good with math and horses, his father gained him entry to the US Military Academy at West Point without even telling him. Not an outstanding student, he graduated in the lower half of his class.
During the Mexican War of 1846, he was disappointed when put in charge of the Quartermaster Corps. He later become an alcoholic when sent to a distant post in Northern California, and left the Army in disgrace in 1854.
A series of disappointments followed in real estate speculation, farming, and debt collection. He ended up working as a clerk in his father's leather goods shop in Galena, Illinois when the Civil War broke out in 1861.
Suddenly, his logistical skills were greatly valued by an army that was ramping up in size from tens to hundreds of thousands.
He was quickly promoted to brigadier general and went on to win a series of victories unprecedented in American history: Fort Donaldson, Shiloh, Vicksburg (where my ancestor served), Atlanta, the Wilderness, and Richmond.
His recurring strategy would be very familiar to any US Marine today: attack, attack, attack! He is viewed by many as the greatest general of the 19th century.
When Robert E. Lee surrendered the Confederate army in 1865 at Appomattox Court House, there was enormous political pressure from the North for Grant to enforce harsh and vindictive peace terms.
The Confederate Army was starving, so he immediately gave them 450,000 rations, which, as a logistics expert, he just so happened to have on hand.
He permitted the rebel army to keep one rifle per seven men to protect themselves from roving brigands.
Grant made the full resources of the US Navy available to the defeated army's men to get them home. Many of the exhausted soldiers had traveled over 1,000 miles to fight in Northern Virginia.
He knew that the men would be returning to cities and farms that had been ravaged by the war. He did what he could to help them restart their lives.
Finally, General Lee was permitted to keep his sword, an important symbolic gesture. Historians believe that Grant's generous terms substantially shortened the war and saved 100,000 lives.
Grant's rationale for the soft terms was simple: "We are all Americans now."
Grant went on to become US president for 8 years, from 1868-76.
His work was considered vital in reuniting a sharply divided country.
His memoir, completed a week before he died, and published by Mark Twain, became the biggest seller in history up to that time.
At his 1885 funeral, his coffin was fittingly carried by three Union and three Confederate generals.
America has just undergone perhaps the most serious internal divide since the Civil War. One side may be ebullient and celebratory, while the other is disappointed, bitter, and disillusioned.
I think it is time for all of us to move on and apply ourselves to the important business of making America the great shining city on the hill.
That's how the rest of the world sees us.
We should too.
We are all Americans now.
Now for that Trade Alert.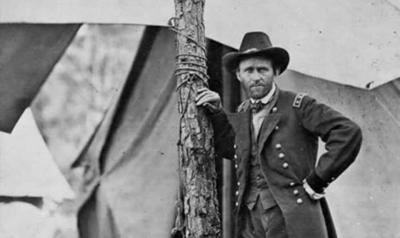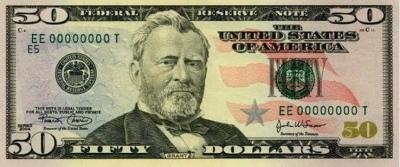 The Diary of a Mad Hedge Fund Trader, published since 2008, has become a top performing trade mentoring and research service in the industry. Trade Alerts from the Global Trading Dispatch service have averaged a 36.06% annual return since inception for subscribers.
Its fundamental and technical calls on stocks, bonds, foreign currencies, energy, commodities, and real estate have been spectacular. It is published by John Thomas, a 47-year market veteran and one of the founders of the hedge fund industry.

John's elite team offers subscribers a daily premarket commentary research letter with deep background on all the trades and economic trends in play, a live biweekly global strategy webinar, and Trade Alerts texted instantaneously at market sweet spots. To learn more about our premium service, Global Trading Dispatch, please visit the Mad Hedge Fund Trader @madhedgefundtrader.com