How Did You Miss Out On This Winning Trade? It's Because You're Not a Global Trading Dispatch Subscriber! Take advantage of the Limited Time Special Trial Offer for Seeking Alpha Followers @members.madhedgefundtrader.com/gtd3mo-sa/
When John identifies a strategic exit point, he will send you an alert with specific trade information as to what security to sell, when to sell it, and at what price. Most often, it will be to TAKE PROFITS, but, on rare occasions, it will be to exercise a STOP LOSS at a predetermined price to adhere to strict risk management discipline.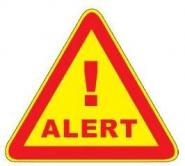 Trade Alert - (NYSEARCA:TLT)- TAKE PROFITS
SELL the iShares 20+ Year Treasury Bond Fund December, 2016 $127-$130 in-the-money vertical bear put spread at $2.95 or best
Closing Trade
12-1-2016

Expiration Date: December 16, 2016

Portfolio Weighting: 10%
Number of Contracts = 38 contracts
I am taking profits here in my short position in Treasury bonds.
I am happy to report that this trade takes the Global Trading Dispatch performance up to 27.19% for 2016. The gain since inception, six years ago, now comes to 218.87%, one of the highest in the industry.
At today's $2.95 price, we are capturing 87.50% of the maximum potential profit. The risk/reward is no longer favorable for continuing 11 more trading days until the December 16th expiration.
Remember also that we have the November Nonfarm Payroll Report on Friday at 8:30 AM EST.
By cutting my position in half here, it will be much easier for me to double up again on the next two point rally in Treasury bonds. What we lack in giant one-time profits, we make up for in volume.
If you have the ProShares UltraShort 20+ Year Treasury (NYSEARCA:TBT), keep it. This short bond ETF is going much higher.
This was a bet that the iShares 20 Year+ Treasury Bond ETF would not close above $127 by the December 16th expiration in 24 trading days.
That worked out to a yield on the 10-year Treasury bond of 2.00% versus the current 2.48%.
I'm sorry, but I just didn't see a 25 basis point dip in yields going into three interest rates hikes by the Federal Reserve that start in December.
One outcome of the presidential election is that I expect yields on the ten-year Treasury to rise to as high as 6.0% within four years, taking the iShares 20+ Year Treasury Bond ETF down $50 to as low as $70.
Low risk, high return, I love it!
Open your online trading platform please.
To see how to enter this trade in your online platform, please look at the order ticket below, which I pulled off of OptionsHouse.
If you are uncertain about how to execute an options spread, please watch my training video "How to Execute a Vertical Bear Put Spread"
The best execution can be had by placing your bid for the entire spread in the middle market and waiting for the market to come to you. The difference between the bid and the offer on these deep in-the-money spread trades can be enormous.
Don't execute the legs individually or you will end up losing much of your profit. Spread pricing can be very volatile on expiration months farther out.
Please keep in mind these are ballpark prices at best. After the text alerts go out, prices can be all over the map. There is no telling how much the market will have moved by the time you get this email.
Paid subscribers, be sure you've signed up for our FREE text alert service. When seconds count, this feature offers a trading advantage. In today's volatile markets, individual investors need every advantage they can get.
Here Are the Specific Trades You Need to Execute This Position:
Sell 38 December, 2016 $130 puts at………….………$11.70
Buy to Cover short 38 December, 2016 $127 puts at….$8.75
Net Proceeds:…………………………………………..…….….....$2.95
Profit: $2.95 - $2.60 = $0.35
(38 X 100 X $0.35) = $1,330 or 13.46% in 13 trading days.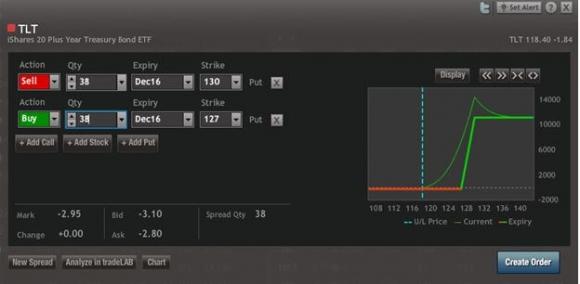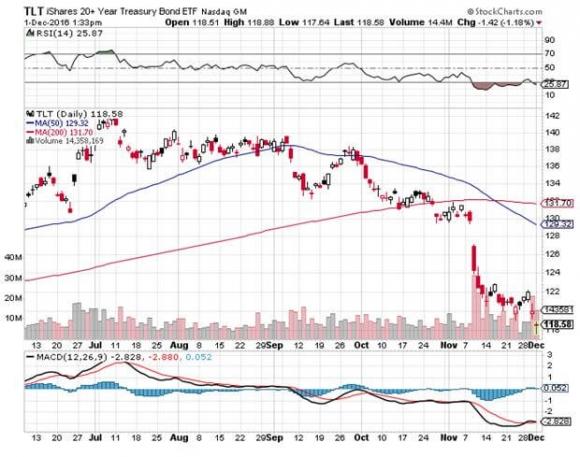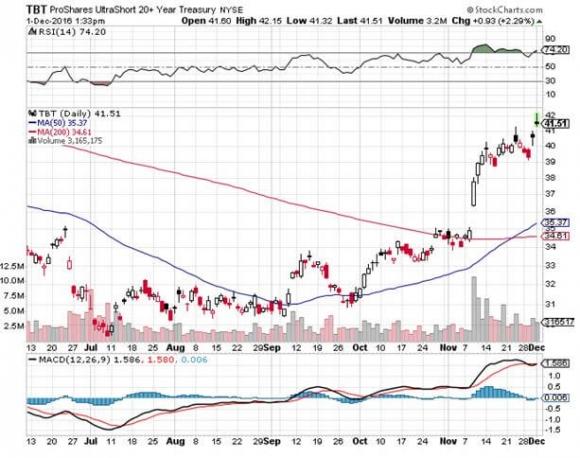 The Diary of a Mad Hedge Fund Trader, published since 2008, has become a top performing trade mentoring and research service in the industry. Trade Alerts from the Global Trading Dispatch service have averaged a 36.29% annual return since inception for subscribers.
Its fundamental and technical calls on stocks, bonds, foreign currencies, energy, commodities, and real estate have been spectacular. The Diary is published by John Thomas, a 47-year market veteran and one of the founders of the hedge fund industry.
John's elite team offers subscribers a daily premarket commentary research letter with deep background on all the trades and economic trends in play, a live biweekly global strategy webinar, and Trade Alerts texted instantaneously at market sweet spots. To learn more about our premium service, Global Trading Dispatch, please visit the Mad Hedge Fund Trader @madhedgefundtrader.com