If you'd like to receive The Diary of the Mad Hedge Fund Trader in your inbox every day premarket and Trade Alerts which have averaged 36.37% annually since inception (11/29/10), learn more @madhedgefundtrader.com or take advantage of the Limited Time Three Month Special Trial Offer for Seeking Alpha Followers @members.madhedgefundtrader.com/gtd3mo-sa/
Thank John for his ceaseless banter. I enjoy this service so much. Great stories!!!!
I hope our paths cross soon.
Thank you.
Bill
North Carolina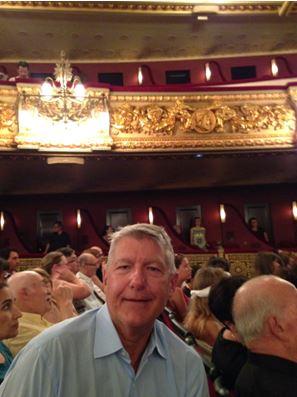 The Diary of a Mad Hedge Fund Trader, published since 2008, has become a top performing trade mentoring and investment research service in the industry. Trade Alerts from the Global Trading Dispatch service have averaged a 36.37% annual return since inception (11/29/10) for subscribers.
The Diary is published by John Thomas, a 47-year market veteran and one of the founders of the hedge fund industry. John's fundamental and technical calls on stocks, bonds, foreign currencies, energy, commodities, and real estate have been spectacular.
The Mad Hedge Fund Trader's elite team offers subscribers a daily premarket commentary research letter with deep background on all the trades and economic trends in play, Trade Alerts texted instantaneously at market sweet spots, and live biweekly global strategy webinars with the opportunity to ask questions. To learn more about our premium service, Global Trading Dispatch, please visit the Mad Hedge Fund Trader @madhedgefundtrader.com