If you'd like to receive The Diary of the Mad Hedge Fund Trader in your inbox every day premarket and Trade Alerts which have averaged 35.92% annually since inception (11/29/10), learn more @madhedgefundtrader.com or take advantage of the Limited Time Three Month Special Trial Offer for Seeking Alpha Followers @members.madhedgefundtrader.com/gtd3mo-sa/
It eventually had to happen. The smoking gun is there.
After a decade of pernicious deflation, the first hint, precursor, and scintilla of inflation showed up in the December Nonfarm Payroll Report (NYSE:NFP) released on Friday.
Averaged hourly earnings rocketed by a stunning 2.9%. Slap on your inflation hedges now.
That means buying a house with the smallest down payment possible (BATS:ITB), loading up on industrial commodities (NYSE:FCX), and selling short more bonds (NYSEARCA:TLT) than you imagine existed.
Prices are about to go through the roof, at least in the next year or two.
Other than this blockbuster number, the NFP was an utterly boring announcement.
December job gains came in at a middling 156,000, but the November report was revised up by 26,000. The headline unemployment rate remained unchanged at 4.7% which is a decade low.
Health care picked up 47,000 jobs, social assistance 20,000, and food service and drinking establishments 30,000, no doubt an effect of the holidays.
Mining, logging, and information services all showed declines
Overall, it was a pretty good performance, with some 2.2 million jobs created in 2016. That is about triple the rate of US population growth of 0.7% annually.
Whatever the numbers, the markets liked them.
With the preeminent risk about to end in front of the January 20th option out of the way, I think the way is now clear for the Dow Average to break 20,000.
And once done, you can expect a lot of celebration, euphoria, and hoopla. That alone will be worth a few more percent in appreciation.
That is why I added positions every day this week, going from 100% cash to 50% invested. I started with the (NYSEARCA:SPY) and then added the , (NYSEARCA:IWM), (NASDAQ:AMZN) and (NASDAQ:AAPL) in quick succession.
I am awaiting better entry points to buy Freeport-McMoRan and sell short the Japanese yen (NYSEARCA:FXY) and the Euro (NYSEARCA:FXE).
I am going pedal to the metal because it will be crucial to book a big profit in Q1 of 2017, when making money is easy off the back of Trumphoria.
Once reality sets in later this year, it will become a hard slog, and you'll be looking back wistfully on the easy set ups in January.
Rape, pillage, and plunder; make hay while the sun shines!
That leaves the market very little to respond to in the run up to the presidential inauguration, save for the occasional terrorist attack. Notice that not a trader batted an eyelash after the Fort Lauderdale airport shootout.
These things have become commonplace.
As a result, I expect a continuing grind up in all stock indexes to new all time highs.
The data for the coming week offers only thin gruel, with nothing to chew on.
ON Monday, January 9th, we get the Labor Market Conditions Index.
On Tuesday, January 10th at 10:00 AM EST, we get another read on the true situation in the labor market with the JOLTS Report on job openings.
On Wednesday, January 11th at 10:30 AM, the US Energy Information Administration gives us the latest petroleum inventory numbers, the big weekly move for the oil market.
On Thursday, January 12th at 8:30 AM EST, we learn the Weekly Jobless Claims.
On Friday, January 13th, we get December Retail Sales. At 1:00 PM we get the Baker Hughes Rig Count. We'll see if falling oil production put a dent in US oil production.
Good luck and good trading.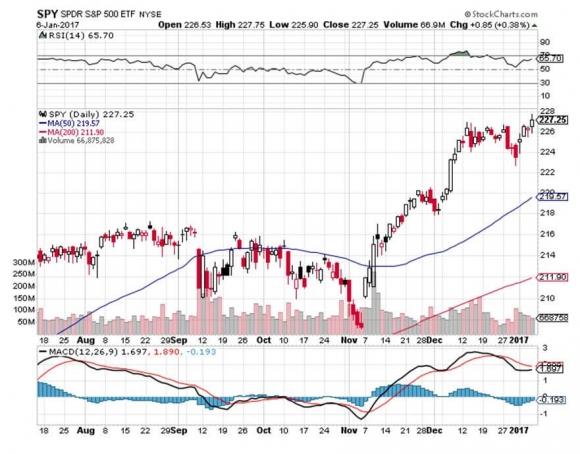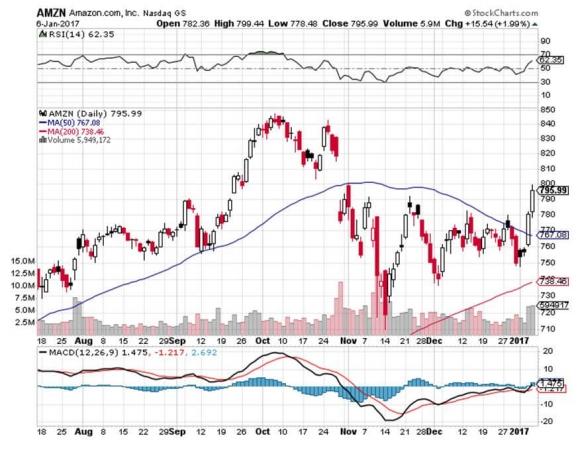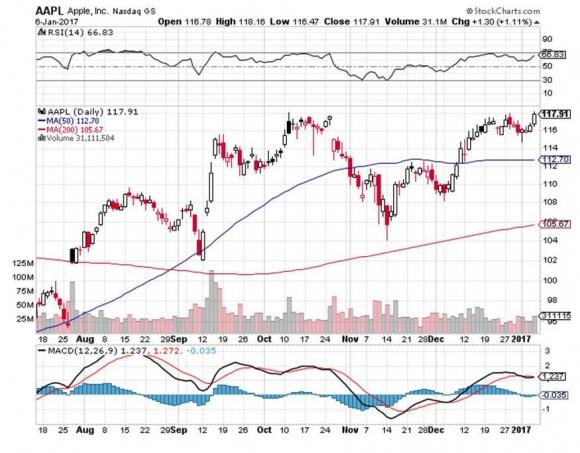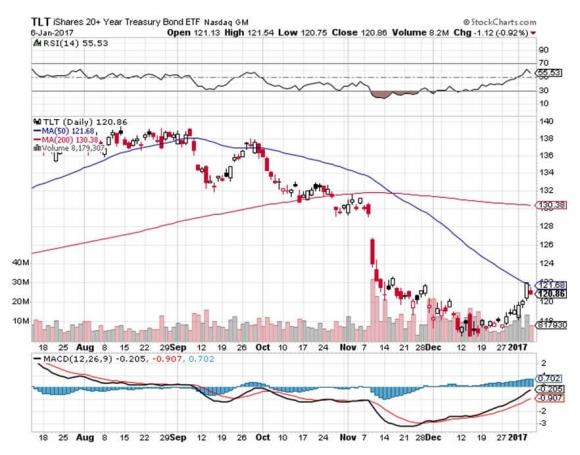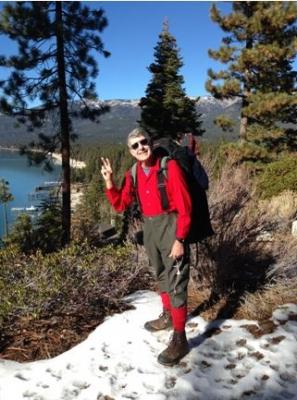 The Diary of a Mad Hedge Fund Trader, published since 2008, has become a top performing trade mentoring and investment research service in the industry. Trade Alerts from the Global Trading Dispatch service have averaged a 35.92% annual return since inception (11/29/10) for subscribers.
The Diary is published by John Thomas, a 48-year market veteran and one of the founders of the hedge fund industry. John's fundamental and technical calls on stocks, bonds, foreign currencies, energy, commodities, and real estate have been spectacular.
The Mad Hedge Fund Trader's elite team offers subscribers a daily premarket commentary research letter with deep background on all the trades and economic trends in play, Trade Alerts texted instantaneously at market sweet spots, and live biweekly global strategy webinars with the opportunity to ask questions. To learn more about our premium service, Global Trading Dispatch, please visit the Mad Hedge Fund Trader @madhedgefundtrader.com