How Did You Miss Out On This Winning Trade? It's Because You're Not a Global Trading Dispatch Subscriber! Subscribe Through Seeking Alpha Premium Authors* @https://seekingalpha.com/account/research/subscribe?slug=the-mad-hedge-fund-trader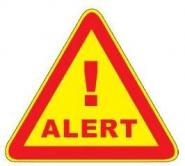 Trade Alert - (NASDAQ:AMZN) - TAKE PROFITS
SELL the Amazon January, 2017 $740-$760 in-the-money vertical bull call spread at $19.92 or best
Closing Trade
1-13-2017
Expiration Date: January 20, 2017
Portfolio Weighting: 10%
Number of Contracts = 6 contracts
We already have a monster 11.28% profit in only five trading days on our Amazon position. So I am going to take profits here. The risk/reward of continuing is no longer favorable.
Since we bought the stock a week ago, the shares have rocketed some $30.
Call this the first home run of the year.
If you bought the stock outright, keep it. It is going to $1,000 over the next two years.
This was a bet that AMZN would not trade below $760 by the January 20th expiration in 9 trading days.
It worked!
To see how to enter this trade in your online platform, please look at the order ticket below, which I pulled off of OptionsHouse.
If you are uncertain about how to execute this options spread, please watch my training video "How to Execute a Vertical Bull Call Spread".
The best execution can be had by placing your bid for the entire spread in the middle market and waiting for the market to come to you. The difference between the bid and the offer on these deep in-the-money spread trades can be enormous.
Don't execute the legs individually or you will end up losing much of your profit. Spread pricing can be very volatile with only 4 days to expiration.
Please keep in mind these are ballpark prices at best. After the text alerts go out, prices can be all over the map. There is no telling how much the market will have moved by the time you get this email.
Paid subscribers, be sure you've signed up for our FREE text service for Trade Alerts. When seconds count, this feature offers a definite trading advantage. In today's volatile markets, individual investors need every advantage they can get.
Here Are the Specific Trades You Need to Execute This Position:
Sell 6 January, 2017 AMZN $740 calls at…….….……$81.00
Buy to Cover short 6 January, 2017 AMZN $760 calls at….$61.08
Net Proceeds:…………………………………………......$19.92
Profit: $19.92 - $17.90 = $2.02
(6 X 100 X $2.02) = $1,212 or 11.28% profit in five trading days.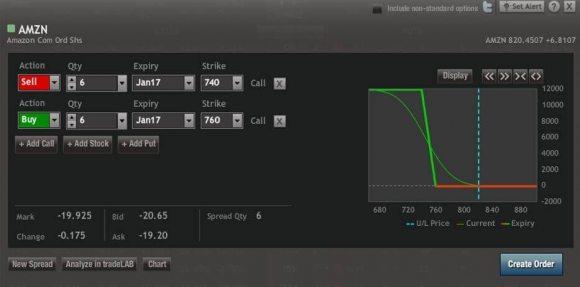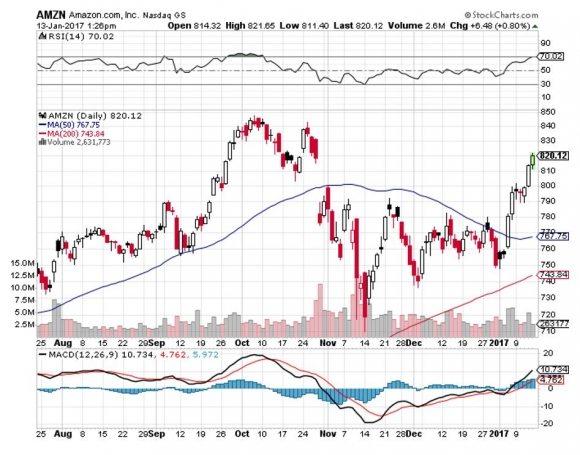 *Value-Added Investment Services From Top SA Contributors
The Diary of a Mad Hedge Fund Trader, published since 2008, has become a top performing trade mentoring and investment research service in the industry. Trade Alerts from the Global Trading Dispatch service have averaged a 35.92% annual return since inception (11/29/10) for subscribers.
The Diary is published by John Thomas, a 48-year market veteran and one of the founders of the hedge fund industry. John's fundamental and technical calls on stocks, bonds, foreign currencies, energy, commodities, and real estate have been spectacular.
The Mad Hedge Fund Trader's elite team offers subscribers a daily premarket commentary research letter with deep background on all the trades and economic trends in play, Trade Alerts texted instantaneously at market sweet spots, and live biweekly global strategy webinars with the opportunity to ask questions. To learn more about our premium service, Global Trading Dispatch, please visit the Mad Hedge Fund Trader @madhedgefundtrader.com