If you'd like to receive ALL THE CURRENT CONTENT from The Diary of the Mad Hedge Fund Trader in your inbox every day premarket and PROPRIETARY TEXTED Trade Alerts which have averaged 36.95% annually since inception (11/29/10), Subscribe Through Seeking Alpha Premium Authors* @https://seekingalpha.com/account/research/subscribe?slug=the-mad-hedge-fund-trader
Who knew the word "phenomenal" was worth $175 billion? No, I'm not referring to the daily double prize on the TV game show Jeopardy. That is the increase in stock market capitalization we witnessed after our president used this word to describe his coming tax package. The virile adjective sent buyers on a stampede, short sellers scrambling, and all major stock indexes SPY, QQQ, and IWM to new all time highs.
My long position in Goldman Sachs (NYSE:GS) caught on fire, delivering an eye popping 26.15% profit in one week. Oddly, my long in silver (NYSEARCA:SLV) did even better.
That takes my 2017 performance up to a nosebleed 14.50%, and my trailing 12-month return to an unbelievable 40.53%. Am I getting wiser as I get older? One would like to think so.
Certainly, the president has learned how to game the market in short order. This has truly become the presidency of the tape bomb.
Except, there's a problem with all of this. The bond market isn't buying it.
While shares have ratcheted up to new peaks, the bond market has remained mired in a narrow, tedious trading range. Fixed income is discounting an entirely different world, that of indecision, stagnation, and lack of direction.
While stocks see tax cuts and deregulation, bonds (NYSEARCA:TLT) see trade wars, immigration bans, court battles, and a shrinking global economy. The worrying thing is that any grizzled, long in the tooth, veteran trader will tell you that, over the long term, the bond market is always right.
For now, stocks are definitely in "benefit of the doubt" mode. Can administration policies seize a larger share of a shrinking global pie?
We shall see.
There is nothing exciting on the corporate earnings front coming out this week. Now that technology, financials, and energy are behind us, we are basically getting the tag ends of the Q4 season.
This might actually be a boring week as we await the ever elusive and constantly evolving details of said tax package.
On Monday, February 13th at 8:30 AM EST, we get absolutely nothing to hang our hat on.
On Tuesday, February 14th at 8:30 AM EST, we receive Producer Prices Index, and Janet Yellen speaks at 10:00 AM EST.
On Wednesday, February 15th, there is a veritable data storm. At 8:30 AM EST we learn Consumer Price Index for January and the Empire State Manufacturing Survey for February. January Industrial Production follows at 9:15 AM EST. The EIA Petroleum Inventories announce at 10:15 AM EST.
Thursday, February 16th, we learn the Weekly Jobless Claims at 8:30 AM EST. We are still plumbing 43-year lows, and all time lows when adjusted for population growth. Simultaneously announced will be January Housing Starts.
On Friday, February 17th, at 1:00 PM EST, the Baker-Hughes Rig Count, which has been up 15 out of the last 16 weeks, is announced, boding ill for oil prices.
As for me, I'm going shopping this weekend for a nice Valentine's Day present. I hear they're having a big sale on Ivanka Trump shoes at the local Nordstrom's. In fact, they're literally giving them away.
Good luck and good trading.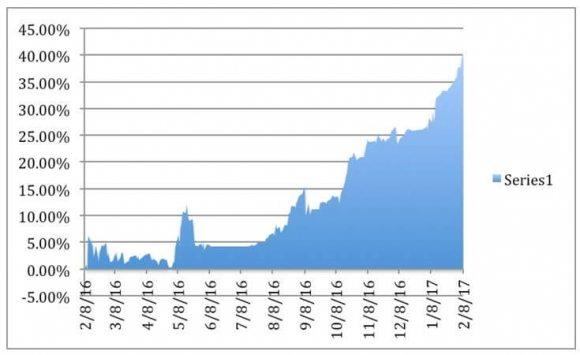 Mad Hedge Fund Trader 40.43% Trailing 12 Month Return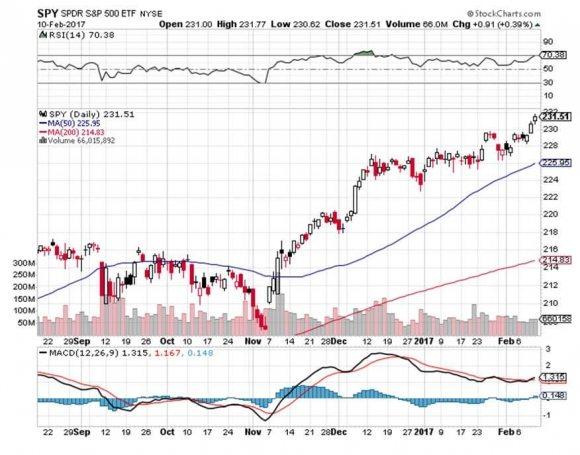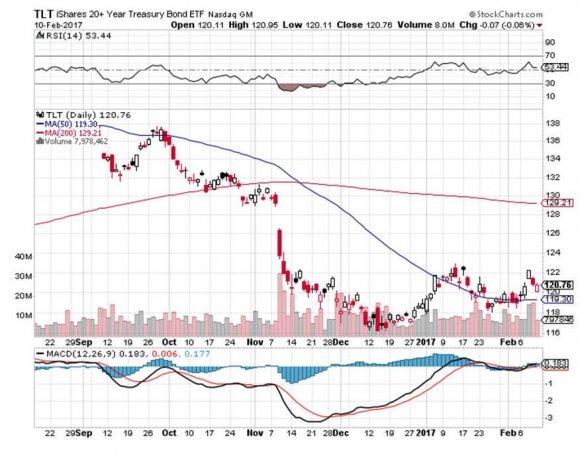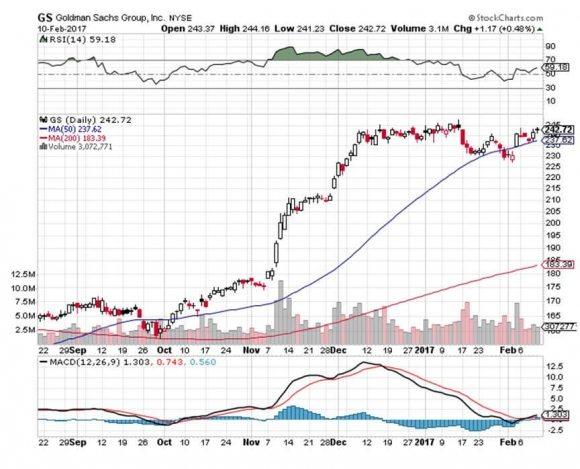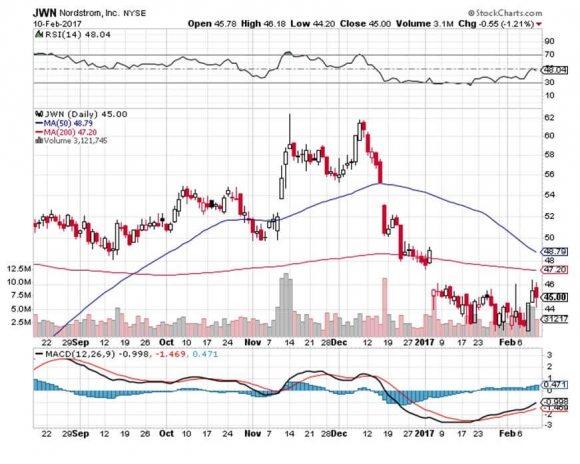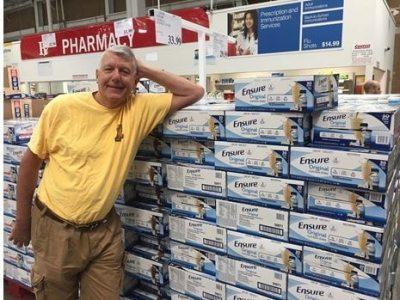 *Value-Added Investment Services From Top SA Contributors