How Did You Miss Out On This Winning Trade? It's Because You Don't Subscribe to Global Trading Dispatch! Subscribe Through Seeking Alpha Premium Authors* @https://seekingalpha.com/account/research/subscribe?slug=the-mad-hedge-fund-trader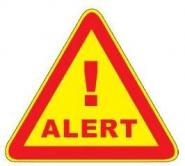 Trade Alert - (NYSEARCA:XLU)- TAKE PROFITS
SELL the Utilities Select Sector SPDR ETF April, 2017 $53-$56 in-the-money vertical bear put spread at $2.99 or best
Closing Trade-NOT FOR NEW SUBSCRIBERS
4-17-2017
Expiration Date: April 21, 2017
Portfolio Weighting: 10%
Number of Contracts = 36 contracts
Lots of singles win lots of games.
So I am going to continue with my derisking process, and take profits in my position in the Utilities Select Sector SPDR ETF April, 2017 $53-$56 in-the-money vertical bear put spread at $2.99 or best.
In any case, with 96% of the maximum potential profit in hand and only four trading days to expiration, we have milked this baby for all it worth.
If you can't get $2.99, then wait four more trading days until the Friday options expiration and you can collect the full $3.00.
This was a bet that interest rates would rise. They didn't.
Instead, the yield on the ten-year Treasury bond (NASDAQ:TLT) fell from 2.50% to 2.20% during the life of this trade.
Such is the miracle of the vertical bear put debit spread, which allows us to make money in a limited, risk controlled basis, even when I am slightly wrong.
Well done. And on to the next trade!
To see how to enter this trade in your online platform, please look at the order ticket below, which I pulled off of OptionsHouse.
If you are uncertain about how to execute this options spread, please watch my training video "How to Execute a Vertical Bear Put Debit Spread".
The best execution can be had by placing your bid for the entire spread in the middle market and waiting for the market to come to you. The difference between the bid and the offer on these deep in-the-money spread trades can be enormous.
Don't execute the legs individually or you will end up losing much of your profit. Spread pricing can be very volatile.
Please keep in mind these are ballpark prices at best. After the text alerts go out, prices can be all over the map. There is no telling how much the market will have moved by the time you get this email.
Paid subscribers, be sure you've signed up for our FREE text service for Trade Alerts. When seconds count, this feature offers a definite trading advantage. In today's volatile markets, individual investors need every advantage they can get.
Here Are the Specific Trades You Need to Execute This Position:
SELL 36 April, 2017 SPY $56 puts at…….….……….…$4.30
Buy to cover short 36 April, 2017 SPY $53 puts at……….$1.31
Net Proceeds:…………………………………………......$2.99
Profit: $2.99 - $2.75 = $0.24
(36 X 100 X $0.24) = $864 or 8.72% profit in 12 trading days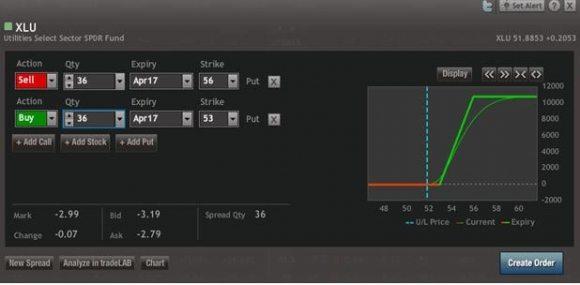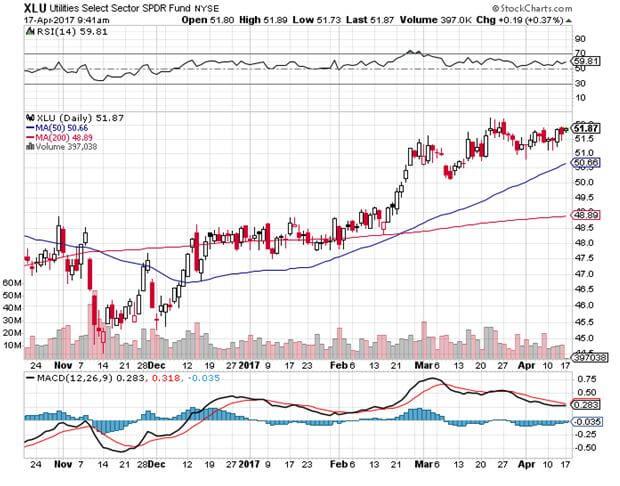 *Value-Added Investment Services From Top SA Contributors