I'm going to put together a short series of blog posts regarding net net stocks. In the first post, I'll define "net nets" and provide a group of links to some of the best articles and books to learn about this tried and true method.  There is a ton of info out there, so I'm just going to make it easy to find in one spot. In the second and third posts, I'll show how to improve on the basic net net strategy and finally when I believe it's best to use it.  Enjoy!  

Net Nets are stocks trading for a lower valuation than current assets - all liabilities.  The proper definition is below from Investopedia . 
A backtest showing net net stocks versus investing in the S&P 500 is shown below.  Graph is from Portfolio123.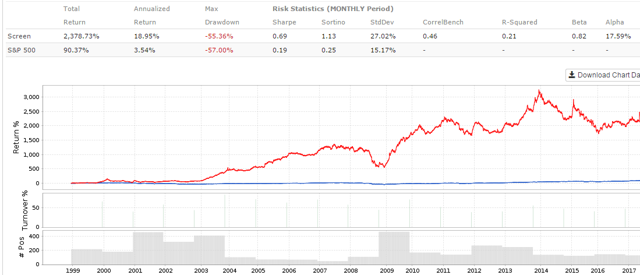 If we only hold stocks which trade at less than 2/3 of NCAV as shown below, performance improves further.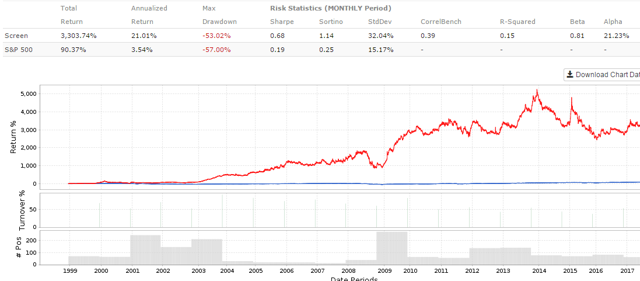 Here are the links to some of the best articles and books out there on net net investing.   
Articles
Deep Value Investing and Unexplained Returns by Jeffrey Oxman, Sunil Mohanty, Tobias Eric Carlisle :: SSRN <-- Oxman, Mohanty, Carlisle white paper
Portfolio strategies: The definitive guide to net-nets <-- Oddball Stocks
Ben Graham Net Net Stocks and a 7 Step Checklist to Make Money with Net Nets <-- Old school value
Evan Bleker's Articles <-- Evan Blecker SA Blog
Joel Greenblatt's Forgotten Original Magic Formula - Net Net Hunter <-- Joel Greenback Net Net
Net-nets <-- Swedish Net Nets
Montier on net nets: A simple quantitative value strategy <-- Greenbacked blog Japan
Books
Deep Value Investing: Finding bargain shares with big potential <-- Bos Net Net Book
http://amzn.to/2wlBn9O <-- Wendl Net Net Book