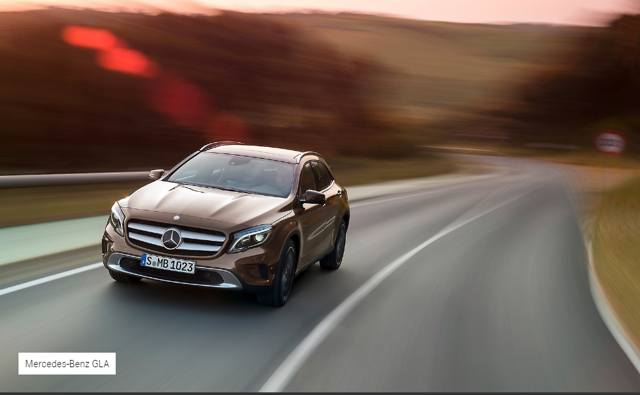 The company recently released its first quarter 2018 results. Revenue rose 3% to € 39.8 billion and EBIT came at  € 3.3 billion which was lower compared to last years's figure of  € 3.8 billion, due to negative currency effects, investments in new products, and certain one-time accounting charges. Unit sales were however promising as they grew 7% to at 806,900 vehicles.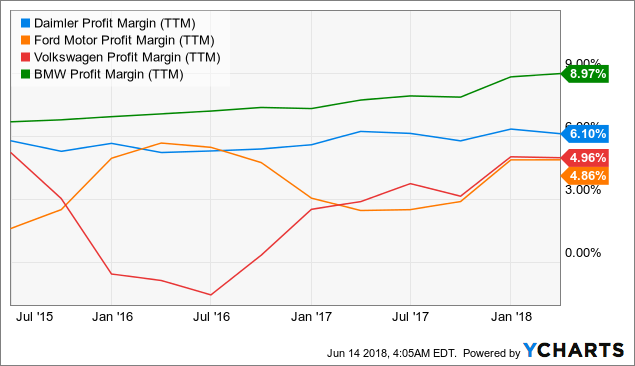 Car Mobility Services
Daimler AG (OTCPK:DDAIF) and BMW AG (OTCPK:BMWYY) have kept their differences apart and have recently agreed to combine their car mobility services. The move is aimed to compete from UBER and other car mobility companies. The 50:50 joint venture will have five verticals namely car-sharing, ride-hailing, parking, electric vehicle charging, and multimodal. They are yet to get approvals from the antitrust regulators. Both the companies expect profits to increase once the merger takes place. The two companies had earlier this year purchased the outstanding shares in their respective car sharing companies Car2Go and DriveNow. The two operate a total of 20,000 vehicles in 31 major cities worldwide. It is used by more than four million customers.

Source: Daimler Investor Presentation
Mercedes-Benz cars continues to come with solid monthly numbers. In May it sold 198,187 vehicles up 2.3% y-o-y with solid growth of 10.2% from APAC, particularly 56,066 sold in China a 12.1% growth. For the period January to May 2018 China sales grew by 16.7%. SUV demand was strong particularly GLC sales rose 4.3% to 69,340 units. The new S-Class is also doing good in the market.
Daimler Truck division is also doing very good. Unit sales grew 21% in the first quarter of 2018, sales in NAFTA region was up 24%. Orders were up 49% in the first quarter of 2018. The company also unveiled recently two new electric trucks recently namely Freightliner eCascadia and Freightliner eM2. Daimler Trucks North America is also planning to hand over a fleet of over 30 electric trucks to its customers in US this year.
Mercedes-Benz vans unit sales rose 7% in the first quarter of 2018. Revenue rose 4% to  € 3.1 billion and EBIT was down 49% to  € 172 million due to sprinter model change expenses, higher raw material expenses, and higher expenses on new technologies. The new X-Class and Sprinter is expected to  boast sales this year. 
Daimler Bus division unit sales were up 6% helped by sales in Latin America. Daimler's financial services new business increased by 6% in the first quarter of 2018.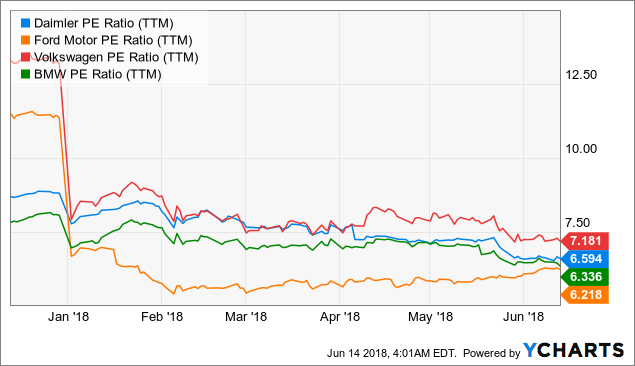 Valuation:
Daimler is available at an attractive PE ratio of 6.59. Even though Ford is trading at a lower PE ratio Ford (F) does not boast a diversified product portfolio for the future. One point to note is that profits for car manufacturers will be lower for the next few years due to the shift to electric vehicles. 
Disclosure: I/we have no positions in any stocks mentioned, and no plans to initiate any positions within the next 72 hours.
I wrote this article myself, and it expresses my own opinions. I am not receiving compensation for it (other than from Seeking Alpha). I have no business relationship with any company whose stock is mentioned in this article.