China Themes | Wednesday Night Chinese Takeout | Beyond The Chart
Please Note: Blog posts are not selected, edited or screened by Seeking Alpha editors.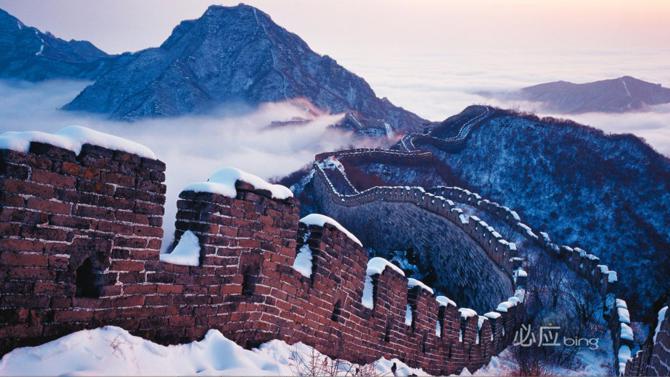 Over the last week I picked up several China themes:
Manufacturing is slowing
China "Mystery Meat"
Mao and Militarism
1914 or 1937
Bird Flu
Manufacturing is Slowing
The widely reported HSBC China Manufacturing Purchasing Manager's Index fell to 49.5 indicating contraction and was a six month low. Also export orders fell for two months in a row now. So this is naturally generating great concern about China's economic growth and the ability to withstand the tumult in the emerging markets. China's economy grew 7.7% in 2013, the same as 2012. The forecasts for 2014 are for the weakest growth in over 20 years. This is probably one of the most worrisome China themes.
China "Mystery Meat"
In an interview yesterday on Bloomberg Television, Bill Gross of Pimco said, "I call China the mystery meat of emerging-market countries. Nobody knows what's there and there's a little bit of bologna, so we're just going to have to wonder going forward through this year as to the potential problems in China and other emerging markets." "The last wild card...in terms of emerging-market space , obviously is China. Is it 6%? Is it 7%? Is it 5%?"
Mao and Militarization
So on top of the uncertainty regarding China's economy, we have the continuing hints at China becoming more and more blustery with its military. As Gordon Chang describes in his article in World Affairs, there was a curious display of retro in the China Central Television's Spring Festival Gala.
Gordon says there were many Cultural Revolution images throughout the gala. One performance that stood out was part of a play called "The Red Detachment of Women". This play was one of eight plays endorsed by Mao Zedong's wife. Needless to say this did not go unnoticed. So who was the message to, and why?
Because of an arrangement of military elements throughout the show, some say this was part of a political move and a move to appease the military. Who knows, all we can do is watch and try to read the tea leaves. And speaking of watching, not sure what this years numbers are, but last year 750 million people tuned in on television and another 200+ million on the internet. Wouldn't the NFL love to have those kind of numbers for the Super Bowl?
1914 or 1937
The dispute with Japan over the East China Sea is reminding people of Europe in 1914. In Davos, Switzerland last month apparently Japanese Prime Minister Shinzo Abe likened today's situation with China to that of Germany and England one hundred years ago. And just today it was reported that Philippine President Benigno Aquino, compared China to Hitler and Nazi Germany just prior to World War II. He believes the world needs to stand up to China's aggressive territorial actions now instead of appeasing them.
In a very interesting and enlightening article, called Asia's 1937 Syndrome, Gordon Chang makes the case that the situation is more similar to 1937 than 1914. In 1937, World War II actually began in China, when someone refused to back down. It didn't take much in 1914 or 1937 and it sure takes a whole lot less to start a war today.
Bird Flu
This darn thing just won't die!!! It keeps coming back and it morphs into something even scarier. Chinese scientists are sounding the alarm after a new bird flu virus, H10N8 killed an elderly woman in December and infected another last month. It is the 5th strain to emerge in 17 years and apparently has a very worrisome genetic profile. These are the first known human cases of H10N8. "The pandemic potential of this novel virus should not be underestimated," said the team headed by Yuelong Shu from the Chinese Centre for Disease Control and Prevention (CDC) in Beijing.
Okay, so there are a few China themes at play and it's affecting our market. Today the market closed down just slightly on all major indices. The Shanghai Stock Exchange is still closed until Friday so we will take a look at Hong Kong's Hang Seng Index (HSI) and it's not a pretty picture. The HSI has already given back all the gains since July.
Tonight we re-visit the casino stocks. They were in the news today because the gambling revenue numbers out of Macau, released before our market opened, were below expectations. So all the casino stocks were down big initially today. We look at MGM Resorts, Melco Crown Entertainment, Las Vegas Sands and Wynn.
So yet another China theme, lower gambling revenues. Either expectations were way too high or the Chinese consumer is gambling less for a reason. On to the video...
Seeking Alpha's Disclosure: Past performance is no guarantee of future results. No recommendation or advice is being given as to whether any investment is suitable for a particular investor. Any views or opinions expressed above may not reflect those of Seeking Alpha as a whole. Seeking Alpha is not a licensed securities dealer, broker or US investment adviser or investment bank. Our analysts are third party authors that include both professional investors and individual investors who may not be licensed or certified by any institute or regulatory body.