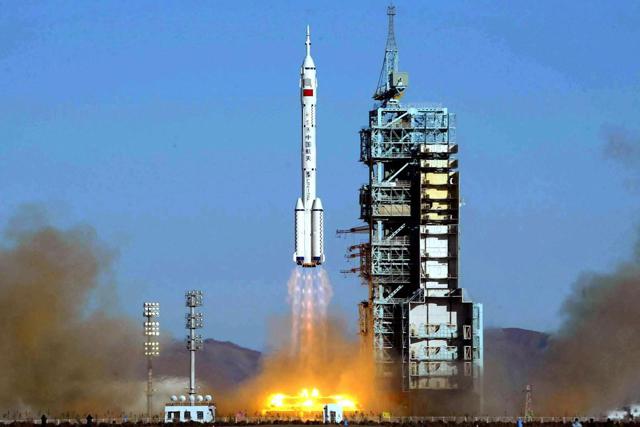 "Space: the final frontier. These are the voyages of the starship Enterprise. Its five-year mission: to explore strange new worlds, to seek out new life and new civilizations, to boldly go where no man has gone before." These words and musical intro to Star Trek, still give me chills.
So we look to the stars and wonder...and wonder. It's like they have a pull on us. Like it's our destiny. It's marvelous and it blows the mind. So I think that this feeling is a universal feeling among people. And I came across an article about the Chinese excitement over their space program that seems to support that.
Chinese Connection
In this article, "Red Rover: Why Chinese Suddenly Love Their Space Program" it talks about how social media has helped track the Chinese lunar mission and create interest. The Chinese are really following the success of the lunar rover, Yutu. Yuto has garnered more than 9 million Weibo mentions. Weibo is SINA's microblogging platform.
So the Chinese are on the moon with their rover, the United States and Russia are primarily manning the space station (13 other countries also), SpaceX is delivering supplies to the space station (Elon Musk), Virgin Galactic is preparing to take guests into space (Richard Branson) and on and on.
Like a giant magnet the stars are pulling us to space. And the Chinese people are getting the fever. Space, the final frontier...
In tonight's video I review the Shanghai Composite Index and look at the top 3 percentage gainers of the 20 Chinese stocks I follow and the top 3 losers. I also mention a new trade idea on Twitter.