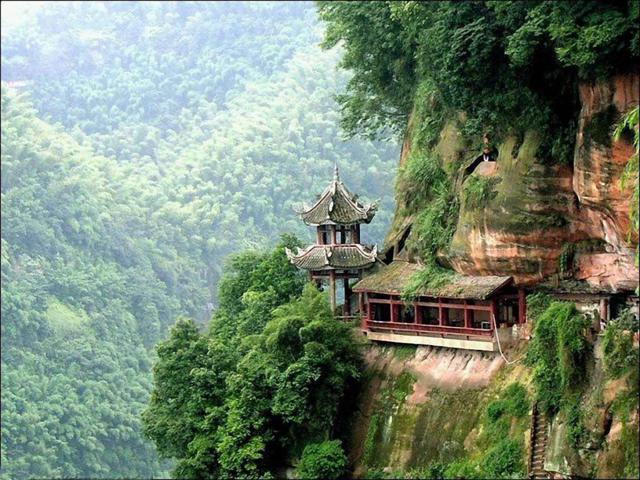 I am not sure why I am fascinated by China. I have never been there. But there is something about the country and the people that fascinates me. And every time you dig into the facts and figures on an amazing China, you come away shaking your head.
I grew up in central Illinois, in the middle of soybean fields and corn fields as far as the eye could see. And I don't remember having any interaction with anyone from China or any significant event that would cause me to gravitate towards China.
The oriental style of furniture and decor doesn't really appeal to me. I have now lived in Texas for over 24 years and love the southwestern look and feel. Heck I even have a Stetson hat and cowboy boots. But there is something about China that fascinates me.
The Silk Road
Maybe it starts with hearing about Confucius and the wisps of knowledge that he espoused. The history of monks, martial arts, science, trading and on and on. Remember it was Marco Polo who first publicized China after travelling along the Silk Road in the 13th century. He is rumored to have become a confidant of Kublai Khan and brought back the stories of China to Europe.
A few years ago, I was in India on business and was having drinks with a peer of mine in Bangalore, on a Friday evening. Over some nice single malt scotches we were talking about the history of India and somehow got talking about China. He highly recommended a book to me about the life of Genghis Khan.
Grandson of Genghis Khan
When I got back to Texas I bought that book and read it. It was fascinating. At one point the Mongol empire ruled all of China with the empire stretching all the way to Europe. Genghis Khan's grandson Kublai Khan began the Yuan Dynasty in China after conquering the Song Dynasty in south China. This was, I believe, the first time all of China was united.
The stories of China by Marco Polo were of a country and civilization that was in many ways more advanced than Europe at the time. Stories many people did not believe, as they were stories of an amazing China. It was an amazing China then and is now.
Amazing China
1) It is hard sometimes to understand its size in terms of population and economic growth. About 19% of the world's population, 1.36 billion people live in China. That's a lot of people for one country and they consume 1/2 of all the coal burned in the world.
2) China, as the #2 economy in the world, is important and will become more and more important with every year that passes. This year the target for GDP growth is 7.5%.
3) Since 1991 the growth rate in GDP, on an annual basis, has never been below 6% and has been as high as 14%. Since the end of World War II, the United States has had growth in GDP of 6% or greater only 8 times in 68 years. The last was 1984.
4) So the concern about a slowing China is all relative. Yes there is concern, but honestly it's probably good that they slow down a little and get things under control. It's almost like everyone is afraid it will slow down too much...for several reasons.
5) If it does slow down too much, then all the imperfections and weaknesses will show up. The shadow banking comes to mind. The tremendous real estate expansion and debt expansion comes to mind. And of course the rippling effect into trade with the rest of the world will also be impacted.
6) China owns a big chunk of United States debt, $1.3 trillion to be exact. But Japan is right there with them, owning $1.1 trillion. It's a complicated, interwoven world we live in.
So China is important and in this evening's video we look at our markets again like we always do but also look at China and the other BRIC countries. China's Shanghai Composite has basically gone sideways over the last 2-3 weeks and is down for the year.
The S&P 500 closed at another new high today, but the DOW just can't seem to get there. The trading range today was the tightest in 19 days. I wouldn't be surprised to see another tight day tomorrow in front of the Jobs Report due out Friday morning.
In Focus
So in addition to the key indices we look at four stocks tonight: SINA, YOKU, CSIQ and SCTY. I have a new trade idea on YOKU. Details on the Trade Ideas page.
The Trade Ideas Pages are password protected. If you haven't already, just fill out the short form in the right sidebar and you will be good to go. Join the tribe and please tweet and share this post and video. On to the video.
Question
What are the two things that worry you the most about China? Please comment below.