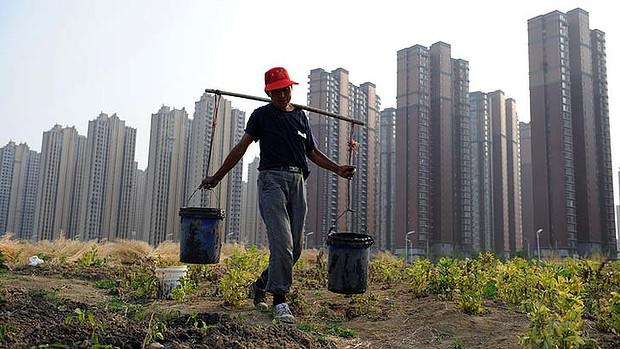 New China Report
A preliminary Purchasing Manager's index from HSBC Holdings, Plc and Markit Economics was 48.3 in April. This new China report suggests that the manufacturing industry continues to contract. Any reading below 50 indicates contraction.
This report helped send the Yuan to 16 month lows and Shanghai Composite Index has now slid 4 out of the last 5 days. We look at this index in tonight's video. In today's trading 18 out of 20 Chinese ADRs that I follow were down on the heels of this report.
China on Edge
So what is really going on with China? Is the economy really growing as fast as the official announcements say they are...or is it much slower? I read an interesting article by Gordon G. Chang where he talks about China on the edge.
Here are some excerpts from the article:
"How fast is the country really growing? In 2012-the last year for which we have a full set of employment statistics-the number of jobs in China increased 0.37% over 2011. This indicates that China could not have grown by more than 2.0%."

"In 2013's third quarter, preliminary surveys show the number of jobs decreased 2.5% from Q3 in 2012 and 4.0% from Q2 2013. That is an indication that China's economy has already begun to contract both year-on-year and quarter-on-quarter."

"China, after the biggest boom in history, is heading into what could end up as the biggest debt crisis in history. This is not a coincidence."
"As one economist told us recently, every province in China is a Greece."
That last statement is a pretty strong statement, but you do have to wonder. So this new China report generates concern and that concern is reflected in the markets.
China has made great progress in modernizing and it seems that they are somewhat embracing capitalism but the Communist Party is still in control and if things start to unravel there could be turmoil.
In Focus
In tonight's video we take a look at our market action then we look at the BRIC countries. We follow that up with a review of five Chinese stocks. I review five different Chinese stocks every Wednesday. Tonight we look at QIHU, QUNR, SFUN, SINA and SOHU.