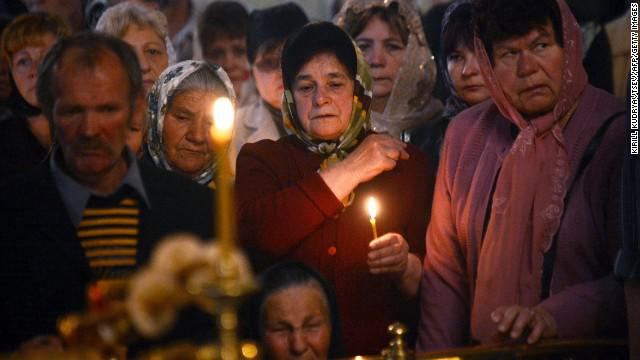 100 Years Ago
I read an article yesterday by Newt Gingrich talking about Ukraine and the escalating situation there. Now I am not getting into politics on this post, but I am interested in his point of view because he is a historian. In the article he mentioned that 100 years ago this month, no one was thinking world war was about to happen. Yet just 3 months later, it all started.
The rate at which it started was probably very surprising to everyone involved. After the Archduke Franz Ferdinand of Austria was assassinated on June 28, 1914, Europe was embroiled in war as country after country fell like dominoes, committing to support their alliances.
I also found a very interesting history website that provides a snapshot of the events. The article's title is "4 Steps to War June-Aug 1914". When you read what happened and how, it sounds eerily similar to now. Warnings, mobilizations, failure to meet demands, ultimatums and commitments of support.
How Fast Today?
We can only hope that our smart statesmen and military leaders dust off their history books. And this is for both sides. As we all know things happen a lot faster today than 100 years ago. If it took two months 100 years ago, how long would it take today after some "trigger" event? And then there's this from CNN:
Ukrainian Prime Minister Arseniy Yatsenyuk accused Russia of aiming to occupy his country "militarily and politically," claiming that Russia wants to start a third world war.
As I mentioned in Thursday's post titled "Warning", five pro-Russian rebels died in Ukraine's effort to take back control in Crimea. There are now reports that Russian fighter jets had entered Ukraine airspace and that international observers have now been taken hostage by the rebels.
"Those who cannot remember the past are condemned to repeat it."

- George Santayana
The Market
All this of course is affecting the markets, with the Dow down 140 pts. on Friday. The Russian stock market broke down thru the neckline of what looks like a Head & Shoulders consolidation pattern. There should be more downside to come.
The Dow is potentially showing a Head & Shoulders top but still has a way to go to prove itself. One thing to note is that the Dow has an ADX reading of 11. This is very low. In fact in the last 10 years there have only been 4 periods with a reading this low:
Sept. 11, 2008 - Sept. 15, 2008 Result: 25 weeks later Dow -40%
Jan. 6, 2010 - Jan. 21, 2010 Result: 13 weeks later, Dow +7.8%
Nov. 9, 2011 - Nov. 22, 2011 closely followed by Dec. 16, 2011 - Dec. 22, 2011 Result: 23 weeks after Nov. 22, 2011, Dow +15.5%
March 25, 2014 - March 31, 2014 closely followed by April 25, 2014 - ?
Now the main use of the ADX is to indicate when a security or index is trending and when it is not. I use a reading of greater than 20 and rising as an indication that a trend is occurring and when it is declining and especially below 20 as non-trending.
But there are times when a very low ADX can be an indication of a bigger move to come. I like to think of it as trending follows non-trending as expansion follows compression. It just doesn't tell you which direction.
In Focus
In addition to the markets, we look at our key ETFs, SMH, XHB and XLF. The stocks today are AAPL, TSLA and FB. AAPL was up 47 points this week in an explosive move, but volume for the week was 68% of the volume the last time it had a move of this magnitude, last August. Looking for it to give further indication of strength or weakness this week. On to the video.