Summary
Hawkish Fed sent silver and gold lower.
USDJPY and DXY continue to move higher.
We discuss important support areas for gold and silver.
Yesterday's hawkish Fed sent gold and silver below key moving averages, and sent the dollar higher and the yen significantly lower. "The trend is your friend" - except when it isn't. We closed all of our GDXJ longs yesterday, and have a hedged, mostly flat position at the moment. We will wait for support to be confirmed before getting too long here. If you study the charts you will see that almost ALL bottoms are rounded and take a few days.

Gold broke below the 50 day MA and consolidated a bit near $1255. It should come back to test the 50 day and the EMAs, but may continue lower.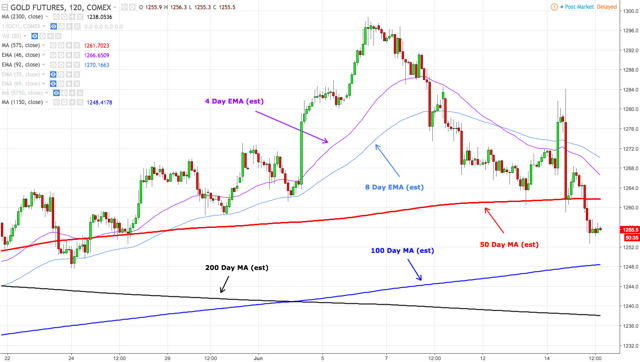 Silver finds itself sitting on solid support at the 100 week MA. If it breaks lower, $16.30 should have solid buying support.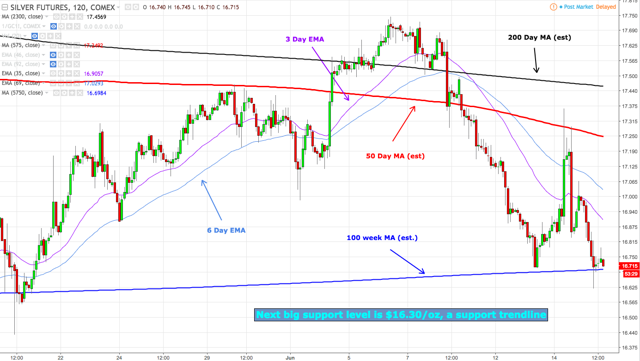 The USD (DXY) appears heading for 98.5, which may not be good for gold.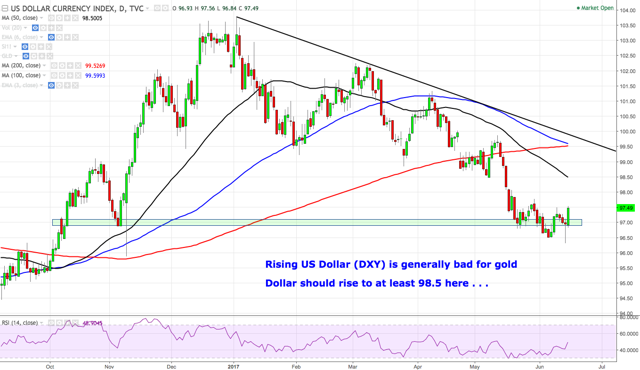 The USDJPY pair is fighting resistance. If it breaks above, then gold should definitely fall.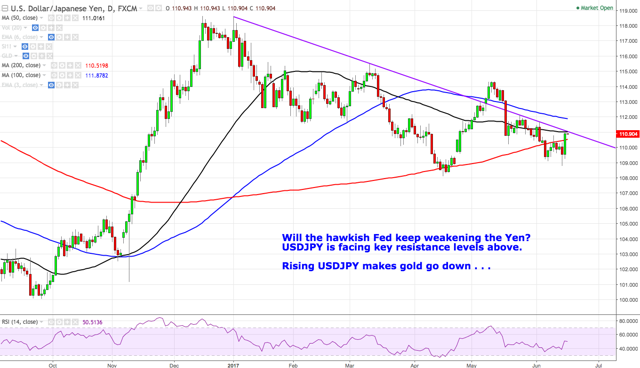 We just launched a Premium Service that provides a daily report for gold, silver and miners (among other topics in commodities). When we achieve critical mass in our subscription service, we will stop providing these daily blog reports.
Seeking Alpha has a no-questions-asked refund policy, so you can come check out our proprietary service and pay the pro-rated fees if you don't think that you are getting value from it.
Our proprietary indicators are updated in the subscriber section:
Viking Gold Indicator
Viking Silver Indicator
Viking Mining Indicator
Today, we will also be updating our long view for PBF Energy (NYSE:PBF), our top pick in the enegy space.
Good investing!
Disclosure: I am/we are long GPL.
Additional disclosure: We are short GLD with puts