Here is an example of today's Viking Gold and Silver Report. In our Seeking Alpha Premium daily reports, we show the values of mean-reversion indicators that are a component of our investment approach for gold and silver. In addition, we have developed a BETA version of a program that seeks to calculate the "sweet spot" values of gold and silver in the COMEX options markets.
--------------------------------------------------------
Silver and gold both finished the day with two upgrades in the Viking Gold and Silver Matrix. We are at an important juncture, and it is possible that both metals are turning around the trend. We purchased some SLV today, and may add more if the trend reversal is confirmed.
As an aside, we show charts for COMEX gold and silver because (quite frankly) they are more relevant than the GLD and SLV charts. The value of GLD and SLV are nearly fully derived from the COMEX metals.

For better or for worse, the USDJPY currency pair is THE key determinant for the short-term price movement in gold. We have shown this tight correlation many times before. At the moment, the USDJPY is at a key crossroads, in between two key moving averages.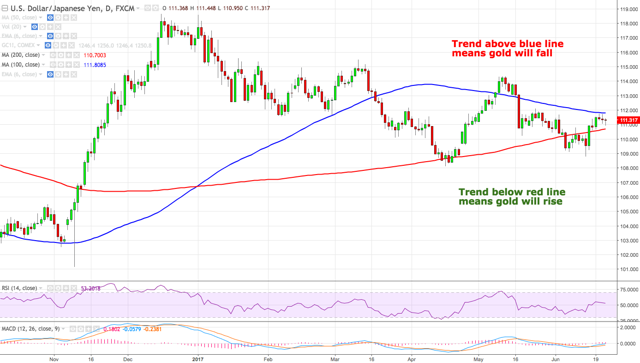 Treasury Inflation Protected Securities are a key "safe haven" that are theoretically protected from inflation - like gold. TIPs rallied strongly today, which helped our Viking Gold and Silver indicators (below)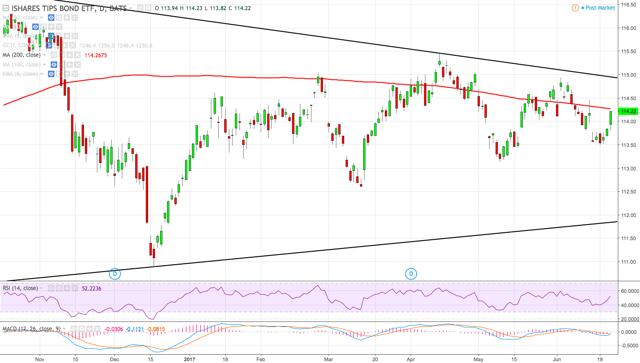 Gold is fighting its 100 day MA. If it can recover the 4 EMA and 8 day EMA, it may likely begin another uptrend.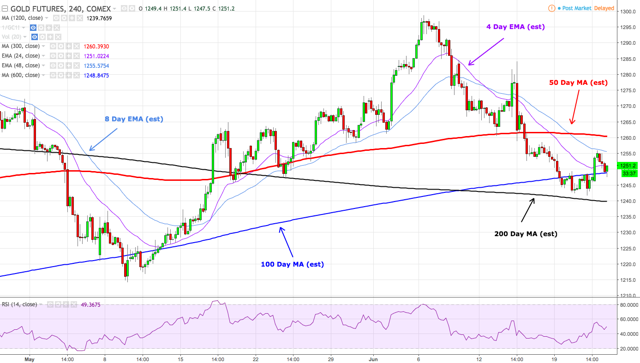 The Viking Gold Indicator has moved firmly into a neutral range . . .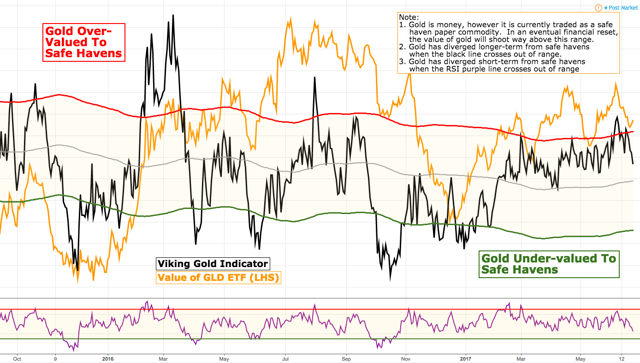 Bulls will want silver to overtake the 3 day EMA and the 6 day EMA, then the 100 week MA. We anticipate that silver will challenge the 50 day MA next week near $17/oz.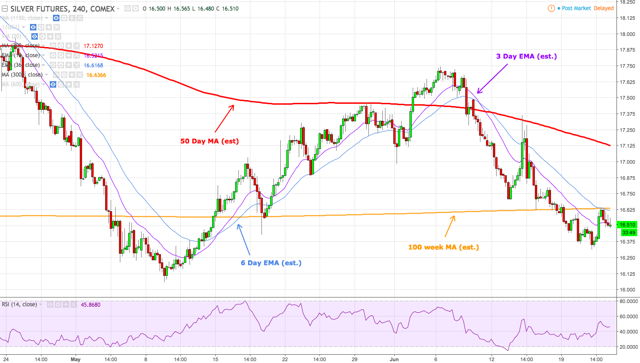 SLV moved into a "undervalued" range on the Viking Silver Indicator today, which together with the recovery over the 3 day EMA, gave us a double signal that a reversal MIGHT BE in place.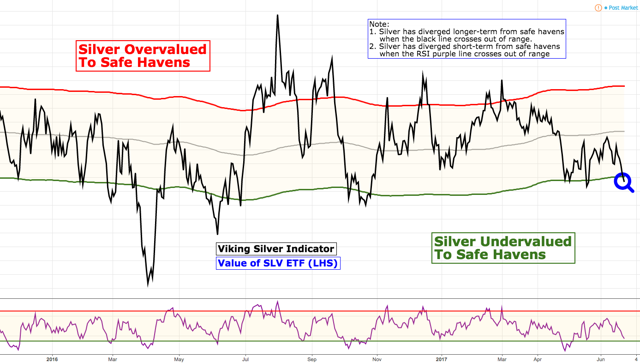 We continue to research the COMEX options market for the "sweet spot" at which the market makers can make the most profit. For the options expiring next week, our BETA version sweet spot calculator currently shows a target of $1258 for gold and a target of $16.93 for silver. Please note that these price levels are also very close to both metals' 50 day moving averages.

Good Investing!
VA
Disclosure: I am/we are long SLV.