Introduction
In mid-June, I created a program to calculate option expiration price magnets for several key commodities, including gold and crude oil.  Since then, the OPEX magnets have demonstrated success in predicting convergence between the futures price and the OPEX magnet value.  I have personally profited from trading the expected convergence (as one of the five indicators that I follow).  For detailed information and background on OPEX magnets, please read my introductory article.
Here is the recent history of the OPEX magnet and the futures price for NYMEX crude oil (USO).  While the futures price may diverge from the OPEX magnet value on any day, the values tend to converge at or near the option expiration date.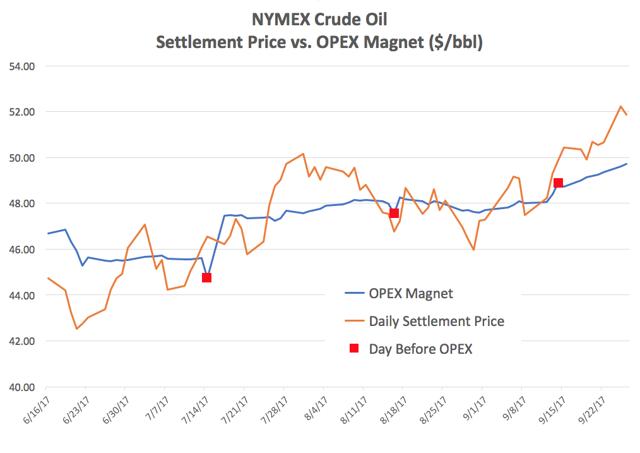 We see similar convergence between the gold (GLD) futures price and the OPEX magnet value as we near the option expiration date.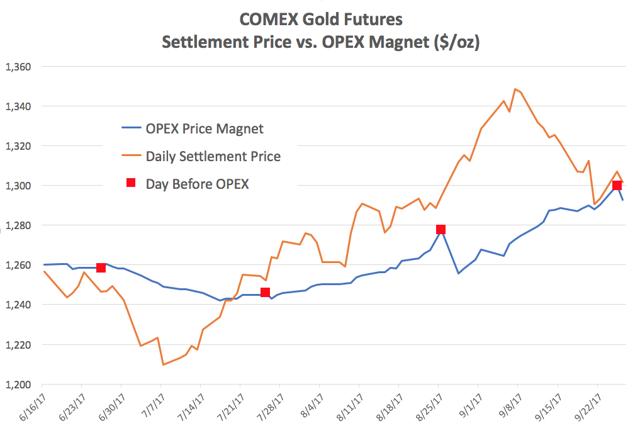 In addition to the success in the OPEX magnet calculator, my first four "trade of the month" stock calls have all demonstrated meaningful returns in a short period of time. 
As a result, I will be raising my subscription rates beginning in October to $39 per month, and planning to increase to $49 per month in November.  If you are a current subscriber, or you enroll prior to the increase, the increase in rates will not affect you.  Click on this link to learn more.
Disclaimer
This article was written for information purposes, and is not a recommendation to buy or sell any securities.  I never intend to provide personal financial advice in my newsletters or updates.  All my articles are subject to the disclaimer found here.