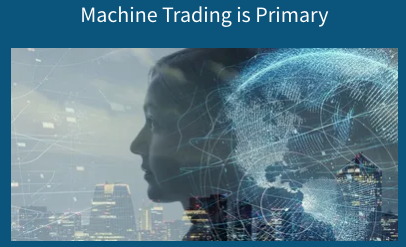 The majority of financial market trading is performed by machines. These computer algorithms are designed to arbitrage and hedge the markets along many different timeframes.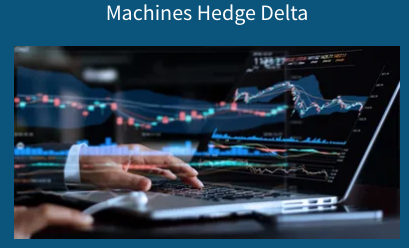 As market makers and large traders create positions, they will often arbitrage and hedge with delta-neutral portfolios. These portfolios are instantaneously and dynamically adjusted in micro-seconds.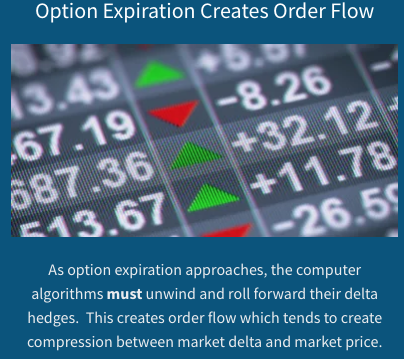 As option expiration approaches, the computer algorithms must unwind and roll forward their delta hedges. This creates order flow which tends to create compression between market delta and market price.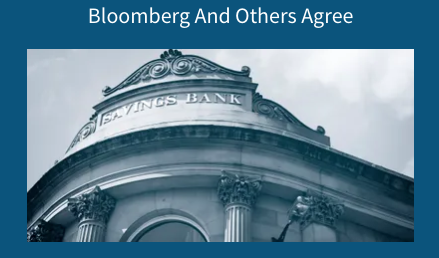 In November 2018, Bloomberg published an article which described how "negative gamma" was a catalyst in the large decline in crude oil prices in Q4. While Bloomberg highlights the importance of this information, it cannot be found on the $25,000+ per year Bloomberg terminal.
How to Use The Report
This report distills information from the options markets to determine whether each market is over-bought or over-sold in relation to upcoming option expiration "sweet spots." The over-sold or "buy" signal, may come early, right on time, or late. Our data shows that it is best to trade the over-bought or over-sold signal after confirmation of a trend reversal.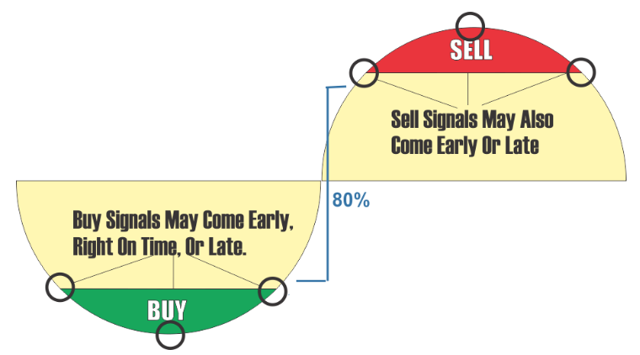 The option expiration sweet spots are calculated based upon the market maker's trading and hedging activity. A market is considered over-sold if the aggregate Neutral Delta and Neutral Gamma are both meaningfully out of range of market price. The over-bought and over-sold ranges have been calibrated to over-bought or over-sold signals only in the top or bottom 10% of price risk. Options Sentiment is a separate but related metric which incorporates the relative weight of the options market.
While this report studies the options market to gauge investor sentiment, it is not necessary to trade options or understand delta hedging to benefit from this report.
Options Sentiment Theory
Options market makers and other machine traders actively hedge their portfolios with delta-neutral strategies. Every option expiration date is therefore a timestamped deadline where machine traders must close out or roll these option hedges. This order flow prior to the option expiration date will often result in convergence between market price and the level of delta- and gamma-neutral. Option expiration can therefore be a catalyst for trend pull-backs or reversals.
Delta is a measure of the risk in price, and gamma is a measure of the risk of delta. Neutral Delta is defined as the price level where a specific options expiration has delta equal to zero. Since delta-neutral is the mechanism by which most options are bought and sold, it can become a point of mean-reversion for price as the option expiration date approaches.
Neutral Gamma can also be an attractive force, or one which highlights the potential for spikes in volatility. Neutral Gamma will often trend with price. However, when Neutral Gamma spikes out of the trading range, this can foreshadow dramatic price spikes in either direction. Out-of-range Neutral Gamma highlights potential stress on the books of unhedged option traders. This scenario was summarized in our ZeroHedge article: Negative Gamma and the Demise of Optionsellers.com.
Trade of the Week
For a limited time, I am offering a free trial to Trade of the Week, which includes a daily sentiment report, along with high probability trade ideas.
You need a machine to beat the machines.  Come try our daily report to see if it fits with your trading and investing strategy!