Corporate Background
Established in 1959, Johnson Electric's core business is the supply of electro-mechanical motion systems and solutions to OEMs. Example of their products are Electric water pump used in Car engines, electric power steering motor etc...
Business review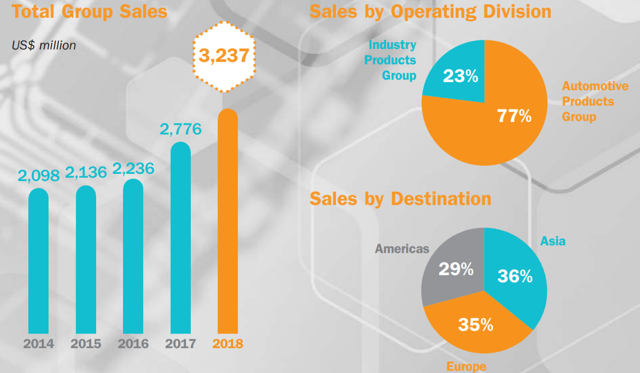 77% of the sales goes to auto OEMs. Johnson electric is benefited from the booming car demand from the growing middle classes from Asia as well as the global economic recoveries. 
A look at the cash flow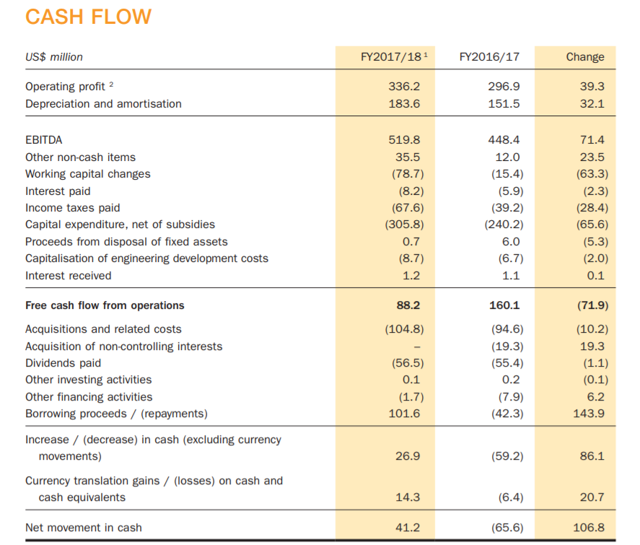 Johnson's free cash flow in current calendar year is US$88.2M which translate into 3.4% FFC yield. Capex in 2017/2018 is US$305.8M. The Group continues to invest in new product launches; long-term technology / testing development; enhanced automation to standardise operating processes, further improve product quality and reliability and mitigate rising labour costs in China; and on-going replacement of assets.