I've had some spirited debates recently about Dr. Shilling's projections of sustained low interest rates due to deflationary trends. When I was doing my own research into the subject, I was surprised to find that we aren't actually sitting at "record lows" as seems to be the consensus. I've been using 2008 as a benchmark to test how various positions respond in a crisis. Treasuries with a longer maturity are trading at higher yields than they did in 2008.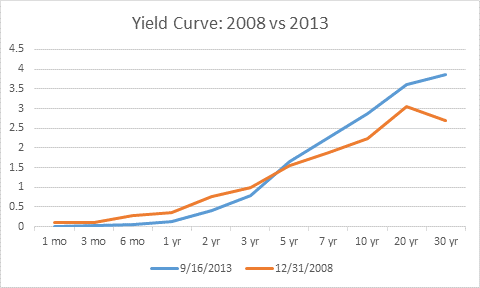 In addition, the spread between the 1 year and 10 year maturities is moderate to high.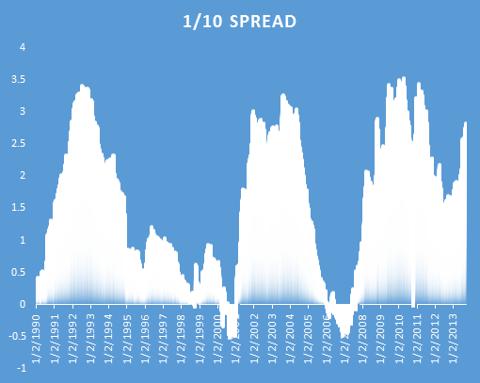 The data supports Dr. Shilling's position: long range yields are likely to remain low. Even if the Fed raises short term interest rates, we will likely see a flattening of the yield curve and stability at the long end of the curve. The long term trends support this view, as well.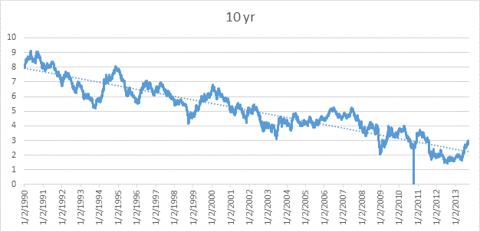 While the data supports Dr. Shilling, it raises more questions than it answers. For example, will raising short term rates lead to recession? If so, how soon? Would the Fed pursue negative rates, if deflation continues? If the economy recovers and interest rates stabilize or increase, what will a bottom look like?
I have not answered these questions to my own satisfaction. Many of them will be answered by the Fed and passing time. Others need additional research. I hope to keep you informed as my research continues. I welcome your thoughtful comments.