Advanced Micro Devices (AMD) and Nvidia (NVDA) are both seeing a boost in GPU sales due to the most recent cryptocurrency mining craze, but there could also be negative aspects to this craze for AMD, which would work to Nvidia's benefit. While AMD's graphics cards have the edge in mining digital currency, especially the up-and-coming Ethereum, which will boost sales in the near-term, the cryptocurrency rush is causing the AMD's cards to sell out in most locations and for the price to be inflated wherever they are actually available. This could deter consumers looking for GPUs for non-cryptocurrency uses, chief among them gamers.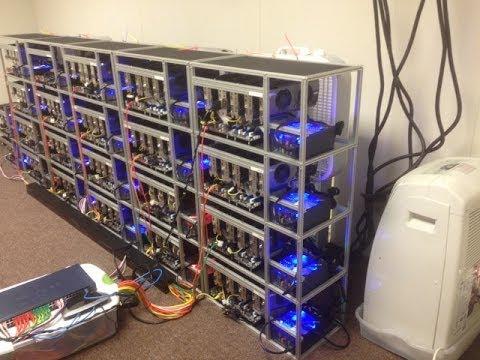 Cryptocurrency mining rig
Readers might recall an article I wrote a couple weeks ago in which I attempted to counter Goldman Sachs' analyst Toshiya Hari's assertion that the current cryptocurrency boom would end up being immaterial for AMD or even a net negative for the company. That article can be read here. While I stand by my reasoning in that article, mainly that AMD's improved financial and competitive positioning this time around would lessen the impact of a 2014-esque cryptocurrency bust, I think there is another area to discuss where AMD may be vulnerable and where Nvidia might benefit.

Here's my worry: while AMD is reaping the short-term benefits of higher GPU prices and higher sales volume, the cryptocurrency boom might cause consumers looking for GPUs for other application, mainly gaming, to look to Nvidia instead of AMD, considering that the latter's offerings are mostly either sold out or selling for exorbitant prices relative to their original retail price.
Now one might make the argument that AMD isn't actually losing any revenue here because sales are sales no matter why people buy the cards, but I think this would be a miscalculation. I would argue that gaming customers offer a higher customer lifetime value than cryptocurrency customers who come and go with the fluctuations of digital currency prices and their boom-bust cycles. Gaming customers on the contrary become fairly entrenched with companies and brands, and if AMD's cards are sold out or prohibitively expensive because they're being snapped up by opportunistic cryptocurrency miners, AMD is missing out on an opportunity to make a loyal, long-term customer.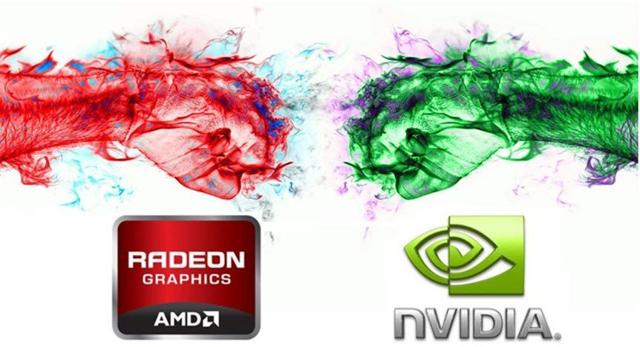 In this situation, AMD's loss is Nvidia's gain. Nvidia is also seeing a boost in sales from cryptocurrency mining, but not nearly to the extent of AMD, which leaves the former as the beneficiary of potential gaming customers on which the latter is missing out. Another aspect of the current situation working against AMD is that Nvidia has high-priced GPU offerings that have better performance than AMD's lower-priced products, which should be obvious. But as the prices of AMD's usually low-priced offerings get pushed higher, they enter the price ranges of Nvidia's high-priced, high-performance GPUs, which have an inherent advantage in the higher price ranges.
Additionally, there doesn't seem to be any solution to this problem. If AMD boosts supply to handle cryptocurrency demand while still offering cards for gaming customers to buy at reasonable prices, the company risks oversupply when the cryptocurrency market cools off. This would be devastating to AMD's already thin margins and is, in my opinion, an unacceptable scenario. AMD will not and should not risk it.
It appears that AMD is stuck in this situation of undersupply, which will be good for selling prices and margins, but could have negative effects long-term as potential gaming customers and the superior customer lifetime value they offer are driven towards Nvidia's GPU offerings. Ultimately, I think this specific aspect of the cryptocurrency-driven GPU demand is more of a positive for Nvidia than it is a negative for AMD.
With that said, I think there is a potential future scenario here that can play to the benefit of AMD. I discussed in my previous article that I expect cryptocurrency-driven GPU demand to stabilize going forward as opposed to an extreme boom-bust cycle, which could allow AMD to boost supply and take advantage of both the cryptocurrency and gaming sub-markets without fear of oversupplying the market. I actually think this is reasonably likely to occur as cryptocurrency continues to gain traction and become a legitimate payment option.
Investor Takeaway
Long-term, I am bullish on both AMD and Nvidia, though I think the current cryptocurrency trends overall favor Nvidia due to the overflow of GPU-seeking customers, especially gamers, that will end up buying Nvidia graphics cards. Additionally, I still think AMD is in a position to benefit from the cryptocurrency demand as I think the higher sales volume and selling prices the company is experiencing from the phenomenon is likely to outweigh the negative effects of losing high-value customers due to undersupply.
Ultimately, I like AMD and NVDA here, but think Nvidia has more to gain from current cryptocurrency trends than AMD considering it likely won't suffer any of the negative consequences I expect AMD to experience.
Best of luck!
If you want to stay up-to-date on my articles, you can "Follow" me by going to my author page or by clicking "Follow" at the top of this page.
Thanks for reading!
Disclosure: I am/we are long AMD.
I wrote this article myself, and it expresses my own opinions. I am not receiving compensation for it (other than from Seeking Alpha). I have no business relationship with any company whose stock is mentioned in this article.