One of the few durable long-term competitive advantages a company can build over its competitors is developing a CONSUMER BRAND INTANGIBLE ASSET.
A strong consumer brand represents a statement of value to customers. It allows a company to focus all of its efforts - marketing, product development, business strategies - around its brand. It sets up "automatic" purchasing decisions for consumers. And, perhaps most importantly, it allows the company to charge more for similar goods than its weak branded competitors.
As long as their management delivers on the brand promise, a strong consumer brand is very durable. In fact, over time a brand can become even stronger as it builds a heritage and history. If your parents trust and use a brand, you are more likely to trust and use a brand, and so on down the generational chain.
However, like any competitive advantage (even durable ones), really bad management decisions can ruin even a strong brand.
In this article, we will take a look at 3 recent examples of consumer brand destruction, and what we can learn as investors from these mistakes.
Eyes Off The Prize: Under Armour
Not that long ago one of the hottest young consumer brands in the world, times have gotten very difficult for sports apparel brand Under Armour (UA). The company had posted near-20% or higher revenue growth every year since going public in 2005 through 2016. But in 2017, management is now predicting barely flat revenue growth, while margins have plummeted, debt has skyrocketed, and the stock has lost nearly 70% of its value since peaking in 2015.
What happened?!
In short, Under Armour's top management - led by founder/CEO Kevin Plank - took its "eyes off the prize", with three key mistakes.
First, Under Armour blew over $700 million in shareholder capital in an effort to become the top "connected fitness" company. They bought mobile fitness apps, spent money developing in-house solutions, and produced a fitness wearable and "smart scale". This was followed by a large marketing push, highlighted by Plank's speeches at CES and SXSW in which he touted data as "the new oil".
The outcome of all this? Connected fitness will generate less than $100 million in revenue for 2017, will generate an operating LOSS far exceeding that, and killed its flagship digital product, the HealthBox, after less than 2 years. Large goodwill write-downs are inevitable.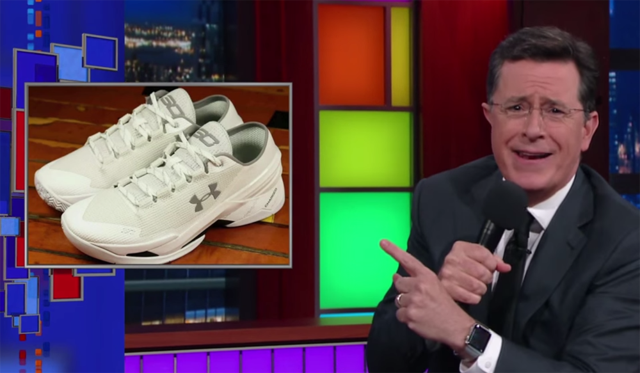 Another mistake the company has made is not sustaining the popularity of its Steph Curry sneaker line. It began with the ill-advised "Chef Curry" release, which was ridiculed on social media. Follow-ups like the Curry 3 did not sell as well as expected, and the Curry 4 got off to a bad start due to production issues. Aside from the Curry models, Under Armour's shoe output has few buzz-worthy models like Nike's (NKE) Jordans or Durants, or Adidas' Kanye West-backed lifestyle sneakers.
Finally, Under Armour de-valued its brand by pushing into discount channels such as Kohl's (KSS) and DSW (DSW), to make up for volume from the bankruptcy of Sports Authority. Shoppers at these stores expect to purchase at a discount, as opposed to Under Armour's formerly full-price reputation (which the quality to match). This lowers the brand's appeal in consumer's eyes.
What SHOULD the company have done instead?
Clearly, going into digital was a huge mistake - one that Plank should have anticipated considering Nike's shuttering of its popular FuelBand business in 2014. Instead, that $700 million could have been invested in signing new stars, particularly in basketball where endorsements can drive huge sales of expensive sneaker models. Some of that $700 million could have conceivably be spent on James Harden ($14m/year deal with Adidas), or Paul George ($5.5m/year with Nike), or some other young up-and-comer. If Under Armour is going to be in sneakers (and it should), it needs stars to sell them. And when it DOES have a hit like the Curry, it needs to do everything in its power not to blow it. The digital push likely lead management to take their eyes off this prize.
Also, during its growth phase, Under Armour positioned its brand as top quality performance apparel. It was rarely discounted and its logo was counted as a "badge of honor" for serious athletes (or those with the money to look like one).
Now, with wide distribution in discount channels, Under Armour is just another label sold right alongside boring budget names like Champion or Starter.
It will be difficult for Under Armour to get back on the growth track it was once on. Once a brand loses its message (here, through the "Chef Curry" debacle and discounted product), it is very difficult to get it back, particularly with very strong competition from Nike, Adidas, and even Puma.
The lesson here? Brand managers need to keep their eyes on the prize and focus on what the brand does best.
Forgetting the Basics: Chipotle
For about a 5 period from 2010-2015, there was no hotter restaurant brand in America than Chipotle.
Lines at Chipotles around the nation routinely wrapped around the stores. Comparable restaurant sales routinely increased in the high single digits (7-10%) annually, from both increased visits and price hikes. Location count more than doubled (a 12.3% compound annual growth rate). Business was booming.
Most articles at the time cited Chipotle's fresher and healthier options, vs. traditional fast food, as the catalyst behind its growth. The brand became synonymous with its tag line: "Food With Integrity". For its customers, it represented a healthy, fresh, but still fast option for quick casual dining.
Most are familiar with what happened in the fall of 2015. From October through December, 60 people fell ill from e.coli outbreaks linked to eating at Chipotle. This was compounded by a norovirus outbreak that same December, at a Chipotle near Boston College, which sickened 120 students. The intense press coverage of the outbreak also exposed numerous other previous health incidents at its restaurants (mostly norovirus and salmonella) earlier in the year.
We don't have to go into too much detail to illustrate why a company lauded for being fresher and healthier than the alternatives hurt its brand by actually being far more dangerous! The key difference between Chipotle and e.coli outbreaks at Jack In The Box or Taco Bell, is that those companies didn't bank heavily on being the "fresh and healthy" option.
Chipotle went into damage control mode, but never truly recovered. Customers continued to be put off by its snarky closure notices, delayed and half-hearted public apologies, and worst of all, continued health issues. Despite profusely committing to "lead the way" in food safety, Chipotle continues to experience health issues, including another norovirus outbreak in July 2017.
So, the lesson here is "don't forget the basics"! In mass restauranteering, safety has to be of the utmost concern - even over local sourcing, anti-biotic free chicken, and so forth. At this point, it is unlikely that Chipotle will ever regain its former appeal with customers.
General Jack-assery: Uber
There are few better indications of a powerful brand than said brand being co-opted into a new verb for the English language.
Think about it. You know what it means to "Google" something. How many times have you asked someone for a "Kleenex", instead of a tissue? When your lips are dry and cracked, I bet you probably think "I need Chapstick", not lip balm. Is there even a generic term for Q-tips?!
It is a testament to the power and consumer acceptance of the brand that "Uber" was (and to a lesser extent, still is) today. Everyone knows what it means to "Uber home", or "get an Uber there". Just a few years ago, "Uber" and "ride share" were practically synonymous - the company held over 90% market share in the U.S.!
That is a massive lead, one that is almost insurmountable for competitors to overcome in the short term. All Uber had to do was keep expanding and improving its convenient service and pleasing customers.
Today, its market share has fallen to less than 2/3rds (66%). There are some indications that its private market capitalization has fallen from a high of near $70 billion to a recent bid indication closer to $40 billion - a 43% drop and a dreaded "down round" of funding looming.
What happened?
As with the other 2 examples, Uber's brand tarnishing is a case of management mistakes - in this case, a mounting history of them. The company's M.O., formed by founder Travis Kalanick, was always to test the boundaries of legal constraints and existing regulations. While this was effective in expanding the business, this kind of culture inevitably goes too far. Uber implemented notorious business practices, like booking cars on competitors apps and then canceling last-minute, or using the ride to convince drivers to switch. It wrote software programs that thwarted government regulators and stole competitor's data and trade secrets.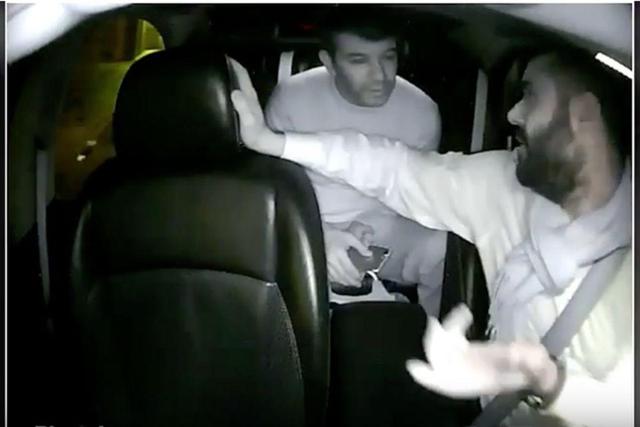 As this information started to come out, the company's perception started to turn southwards. This was rapidly accelerated in early 2017 when, after the President's executive order banning immigration from several Muslim countries, Uber was accused of taking advantage of a taxi strike to gouge customers seeking rides from Kennedy airport. The #DeleteUber Twitter campaign took off, as former users switched to competitors like Lyft. This social media campaign is estimated to have cost Uber an amazing 5% of their market share - even though, in truth, the company didn't really do anything wrong and actually suspended surge pricing!
Then the real bombshell hit in June, as an internal probe confirmed widespread cases of sexual harassment inside the company, resulting in the firing of 20 employees. Just weeks later, Kalanick himself was ousted after a video of him berating one of his own drivers went viral.
It is clear that what happened with Uber is that, as news came out about the company's questionable business practices and abhorrent company culture, customers soured on being associated with the brand - regardless of how convenient and useful it is. Similarly, Uber's management has been tied up fighting legal and cultural battles for some time now, allowing Lyft to shrewdly make business deals and position itself as an ethical alternative. As a result, Lyft's market share has soared, from about 10% in 2015, to nearly 33% today!
The lesson from Uber is simple: don't foster a jackass culture. You won't be able to hide it for long, and it will come back to damage your brand in a BIG way.
Watch for Brand Destruction
While a strong consumer brand can often be a very durable competitive advantage, bad management is the surest way to quick destruction. Always be on the lookout for management making brand-destroying decisions. Ask yourself if management's decisions are strengthening the core value and message of the brand - or eroding it. If it looks like the latter, it may be time to move on to a better investment.