Out this week:
Need For Speed Payback (EA
Out next week:

Pokemon Ultra Sun/Moon (Nintendo)
Star Wars: Battlefront 2 (EA)
The Sims 4 (PC)
 Welcome to our roundup of games news as it relates to publicly-owned companies such as Activision Blizzard, EA, Glu Mobile, Take-Two, Zynga and more.
Not only is November the biggest month in the gaming year in terms of key releases, the past couple of weeks have seen the release of company financials, and for most, the news has been good. That's especially the case for Take-Two, which raised full-year guidance and saw its stock pop 15%.
More production rumors swirl around Nintendo's production plans for its Switch console in FY19, with some now talking of 25-30 million, up substantially on FY18's guidance of 14m, and even higher than the 24m suggested by earlier rumors about 2m a month capacity.
As for blockbuster games, it's EA's time in the retail spotlight, with three key launches released over the next week. It also decided to buy development partner Respawn Entertainment ( Titanfall) in a deal that could be worth as much as $455m but will likely end up closer to $300m.
Activision Blizzard (ATVI)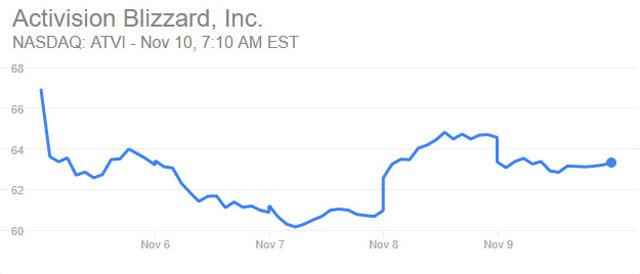 FY17 Q3 - GAAP revenue up 3% YoY to $1.6b. Income down 6% to $188m
Blizzard - now has 42 million monthly active players - its largest Q3 total ever
Call of Duty: WW2 - is PlayStation 4's best-selling digital full game at launch, and sold twice as many units as 2016's Infinite Warfare in its first 3 days
Destiny 2- the game's first expansion DLC -Curse of Osiris - will be released on 5 December
EA (EA)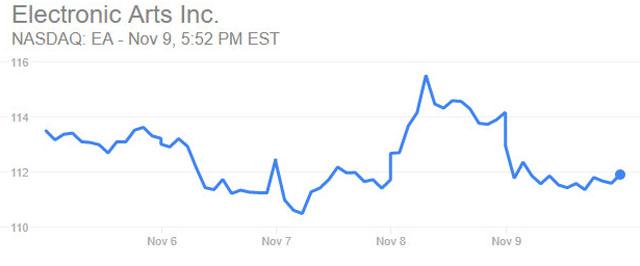 FY18 Q2 - GAAP revenue up 7% YoY to $959m, but losses widened to $22m
EA Sports- EA CEO floats the idea games like FIFA and Madden might lose their annual release schedule to a subscription model
Respawn - EA is buying the Titanfall developer for $151m cash and up to $164m in equity (vesting over 4 years), plus an additional $140m dependent on future performance
GameStop (GME)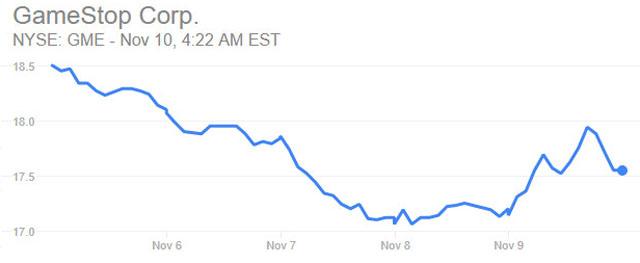 PowerPass - GameStop announces new $60 program for the unlimited rental of pre-owned games over a six month period
Glu  Mobile (GLUU)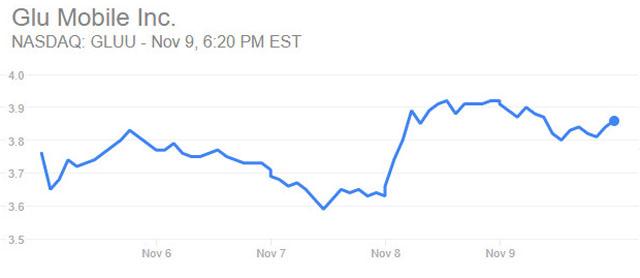 FY17 Q3 - GAAP revenue up 59% YoY to $81m, but still made a $12m loss
Design Home - One year since launch, the interior design game has generated $71m in revenues from 30 million downloads
Nintendo( OTCPK:NTDOY)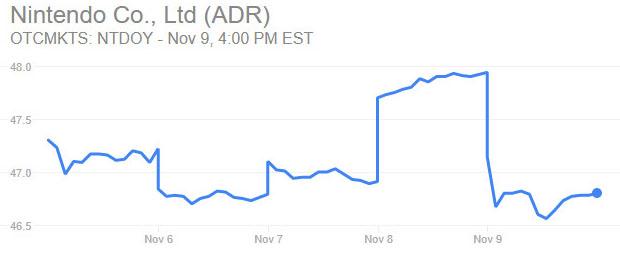 Take-Two (TTWO)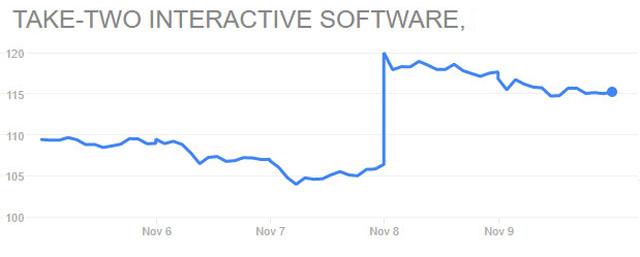 FY17 Q2- GAAP revenue was up 6% to $444m and losses declined from $30m a year ago to $3m
FY17 - an increase in full year guidance to also popped its stock more than 15%
Tencent ( OTCPK:TCEHY)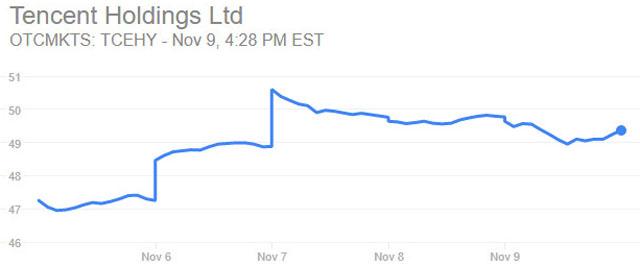 Zynga (ZNGA)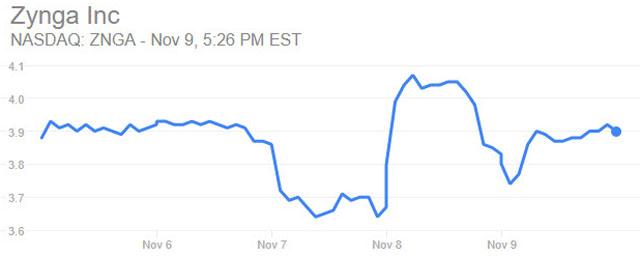 FY17 Q3 - GAAP revenues up 23% YoY to $225m. Income up 36% to $18m
Peak Games - Zynga acquires the Turkish developer's card and board games for $100m cash
Words With Friends 2 - sequel to one of the top 10 most downloaded mobile games of all time is released globally
Others
This weekly roundup is a new service I'm experimenting with. If you have any comments, please let me know.

Disclosure: I am/we are long ZNGA, GME.