Welcome to our roundup of games news as it relates to publicly-owned companies such as Activision Blizzard, EA, Glu Mobile, Take-Two, Zynga and more.
The news of the week continues to be the fallout from EA pulling micro-transactions from its $60 game Star Wars Battlefront II after criticism of its implementation of loot boxes.
Much attention has been given to a fall in the company's share price, which is down 8 percent over the past month. However, EA's stock has been trending down for the past 3 months.
This isn't to say the likes of Activision Blizzard and Take-Two won't experience splash damage. But until we get Q4 financials and see if there's been any material damage, the likelihood this will be just another growing pain between developers and gamers as the business/playing model moves from a one-shot $60 purchase to a $60 purchase plus micro-transactions.

Note: this week's stock graphs are three months views
Activision Blizzard (ATVI)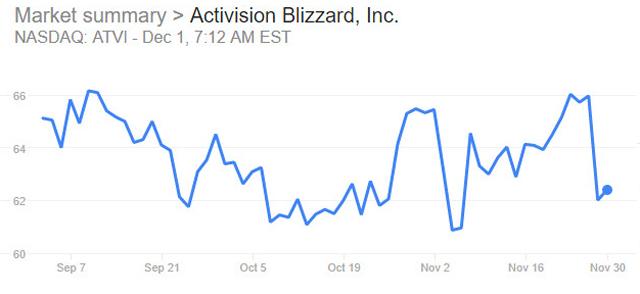 EA (EA)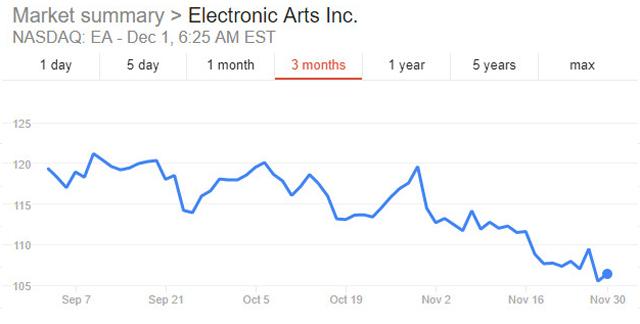 GameStop (GME)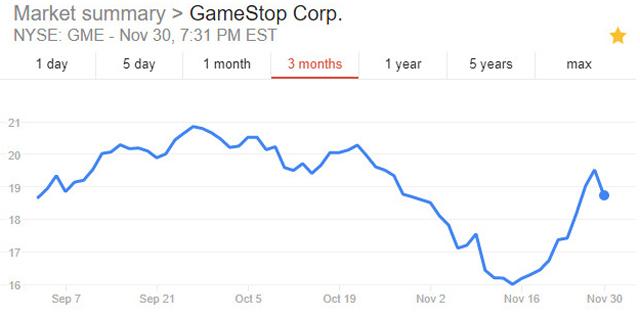 Glu Mobile (GLUU)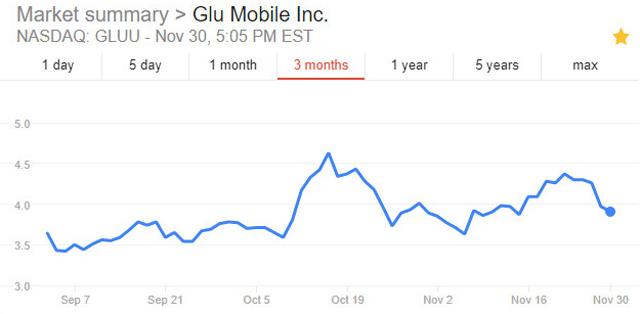 GLUU - still can't sustain $4, perhaps because Design Home has just fallen out of the US iPhone game top grossing top 20
NetEase (NTES)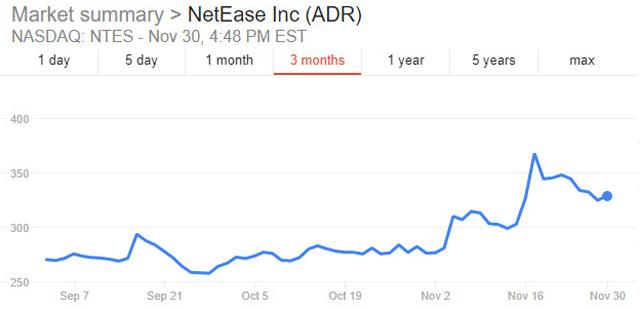 Nintendo( OTCPK:NTDOY)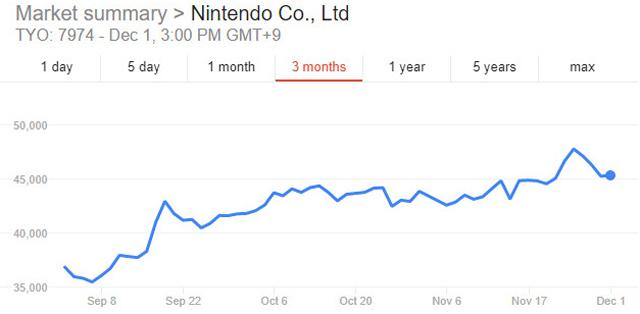 Animal Crossing: Pocket Camp - Nintendo and DeNA's third mobile game has estimated to have hit 15 million downloads in less than a week and is already a top 10 top grossing iPhone game in Japan
Switch - Nintendo's new console was estimated to be the top-selling item during the Black Friday-Cyber Monday sales event in the US
Take-Two (TTWO)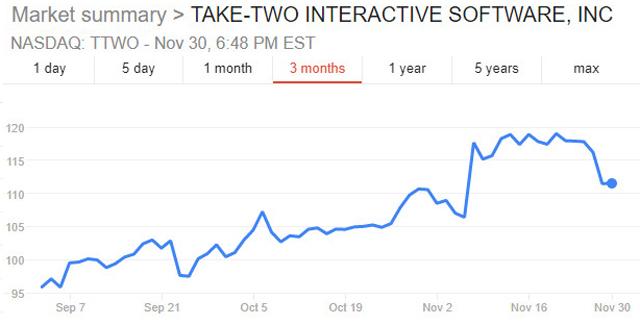 Tencent ( OTCPK:TCEHY)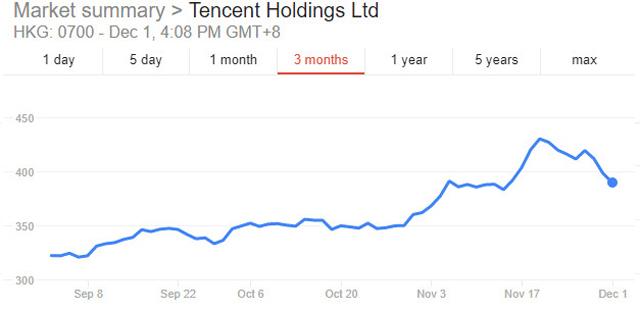 Zynga (ZNGA)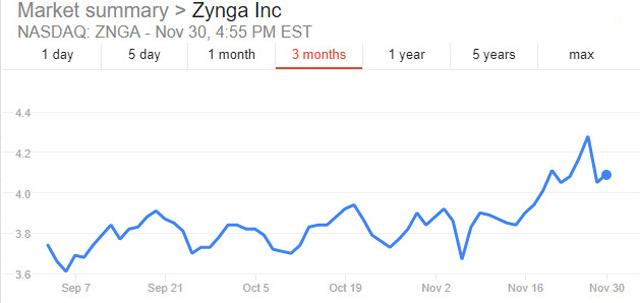 ZNGA - sustaining its +$4 level, just...
This weekly roundup is a new service I'm experimenting with. If you have any comments, please let me know.
Disclosure: I am/we are long ZNGA, GME.