Bitcoin is taking another step toward legitimacy. It is now considered "cool" especially by millennial investors and hedge funds and HFT are playing catch up.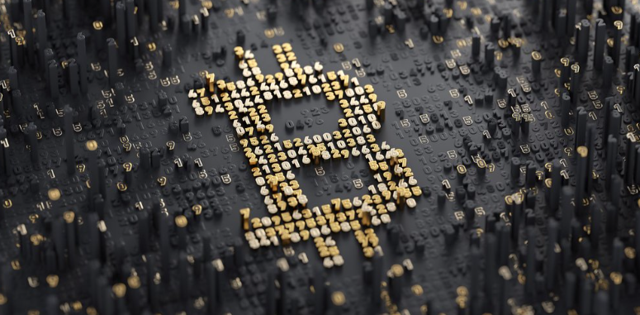 Seemingly, everyone now wants to ride this cryptocurrency surging wave. They want to know more about making money with cryptocurrencies, and hedge funds and wealth managers are taking advantage of this. In 2017, Bitcoin has surged from $750 and is expected to hit $10,000. 
Ordinary people are now intrigued by the bitcoin rush and want a piece of the pie. They blindly see the parabolic rise of bitcoin and this rise will continue until a catalyst rids the currency of it's prestige and glamour. 
Investment banks and hedge funds have mixed thoughts on cryptocurrencies. UBS Group AG avoids bitcoin because there is lack of government insight. Mike Novogratz is creating a $500 million hedge fund that will focus on cryptocurrencies. $150 million of it will be of his funds. 
A lot of investment and finance advisers recommend to their clients to only invest in cryptocurrencies with money they can afford to lose. Bitcoin's stratospheric rise could lead to a bubble that can blow up retirement nest eggs if those funds were used to fund the purchase of bitcoin. 
Sam Boyd, senior vice president at Capital Asset Management Group, considers bitcoin to be an alternative asset and would recommend no more than 5% of an investor's portfolio be parked on it. 
There are also threats of hacking into cryptocurrency wallets, platforms or systems that could derail any upside momentum for a cryptocurrency. But for all it's risks, there is still significant upside potential ahead. 
Analysts believe that the technology behind cryptocurrencies, blockchain, is the real game-changer. The technology could revolutionize many industries as it reduces many middleman roles in transactions because it is real-time and encrypted for security purposes.
Investing in companies that can profit greatly from blockchain could be a more sound investment than the cryptocurrencies themselves. Companies like USA Real Estate Holding are getting in on the act, making timely acquisitions of private crypto related ventures.
One problem with investing in bitcoin now is that the first-mover advantage is gone. Purchasing now means you are speculating that people will continue to have interest in bitcoin and keep buying it despite the lack of intrinsic value.
Michael Kitches, a partner at Pinnacle Advisory Group, believes that to invest in bitcoin is gambling because blockchain is not yet a proven technology and it could reveal some significant flaws that have not been identified. 
However, one means of navigating this risk is by investing in companies that are working with the technology instead of investing in the currency direct.
Some stocks operating in this space have seen huge price gains merely because they have blockchain in their company name.

Aside from hedge funds jumping into bitcoin and other cryptocurrencies like ethereum, zcash, and monero, high-speed electronic traders are also joining the foray.
The five biggest electronic traders in the world (Jump Trading LLC, Tower Research Capital LLC, Hudson River Trading, Susquehanna International Group LLP, DRW Holdings LLC) have already been in the game since 2014 which gives them a first-mover advantage.
For example, DRW Holdings LLC's cryptocurrency department has expanded to more than 35 countries already, and they are on a hiring spree as a result of this bitcoin and other cryptocurrency rush.  
These electronic traders are feasting on bitcoin's volatility, allowing them to generate massive profits at high-speed transactions. 
Time can only tell what will happen to bitcoin. History and technical analysis can only tell us so much when new technology is breaking ground so fast.
Bitcoin is an asset no one has seen before and there is still a lack of regulation. Even the cryptocurrency exchanges suffer from unreliable data feeds, and when there is too much online traffic, it is hard to connect to these online exchanges making it a risk to trade bitcoin and other cryptocurrencies. 
As the technology to purchase bitcoin and cryptocurrencies becomes easier and more mainstream, it will further fuel the upward mar. Investors can still make money in the cryptocurrency game - through bitcoin itself, or stock related plays - but the stakes are getting higher and higher.