Bitcoin has been on a rampage dividing opinion among bulls and bears. Year to date, bitcoin is up by more than 600% but turbulence over the weekend saw the cryptocurrency drop by at least $1000.
There are no shortage of names calling for continued weakness but there are plenty of bulls still around ready to buy the dip.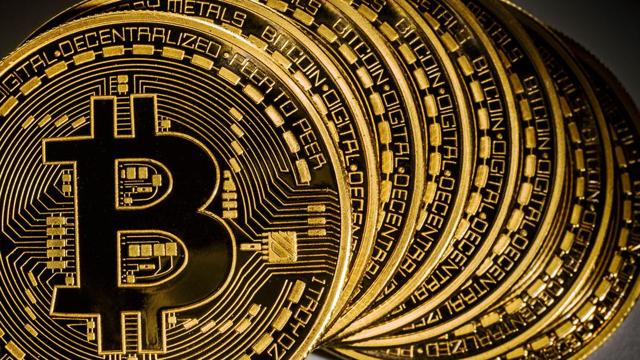 Tom Lee, a Wall Street strategist, believes that Bitcoin, which was launched in 2009, will shake off the recent volatility and reach $55,000 by 2022 because of scarcity and financial markets instability. 
The supply of bitcoin is capped at 21 million bitcoins, and so the price of bitcoin has no ceiling given this scarcity. According to CoinMarketCap.com, the market share of Bitcoin has fallen from 87 to 40 percent as more cryptocurrencies such as Ethereum started to gain popularity. 
Bitcoin uses Blockchain technology for its encryption and registry techniques. This means that the ledgers of Cryptocurrencies are made on blocks of verified transactions. The price of bitcoin is dictated by the market and how bitcoins are reproduced is built into its programming. 
Japan and China are fueling the rise and acceptability of cryptocurrencies. Recently, Japan has accounted for almost 55% of total bitcoin trading volume as it recognized bitcoin earlier this April as a legal currency.  As wealthy people grow in number in China, cryptocurrency is now seen as an alternative asset class that is less volatile and becoming more stable. There is also an increase in acceptance of cryptocurrencies in Japan. For example, megabanks in Japan back bitFlyer, which is Japan's largest exchange for bitcoins. 
Shen Songcheng, an adviser to the People's Bank of China, commented that virtual currencies like bitcoin are assets, but they do not have the essential attributes that can allow it to meet modern needs of the economy. There also remains much skepticism and calls for regulation of bitcoin, and other virtual currencies have remained strong. For example, China recognizes Bitcoin as a "virtual good." CEO of JPMorgan Chase & Co., Jamie Dimon, is not a fan of bitcoin. He thinks bitcoins are a fraud and will soon blow up. 
The CEO of Chinese bitcoin exchange BTCC, Bobby Lee believes that cryptocurrencies need to be regulated to protect consumers. Lee adds, "But the challenge is how to craft the rules around this new technology. I think it is taking the lawmakers and regulators some time to wrap their minds around it, and coming up with the appropriate rules and laws to govern companies, how we do business, to govern individuals and how people conduct business online." 
There is also more support from big corporations such as Microsoft, Intuit, and Paypal who recognize and accept bitcoin. When more mainstream companies and small businesses start to accept bitcoin and other cryptocurrencies as money, then money as we know it will transition into oblivion and irrelevance. Earlier this November, the CEO of Goldman Sachs Group Inc., Lloyd Blankfein said that bitcoin would soon go mainstream. 
As an investment class, cryptocurrencies remain volatile but for traders volatility is a good thing, and we are likely to see increased short-term interest in cryptocurrencies for short-term trading. Bitcoin has been dubbed as digital gold for millennials. 
Tom Lee is the founder of FundStrat Global Advisors. He is bullish on bitcoin and said: "Bitcoin's longer-term technical trend remains positive but short-term upside appears limited, and the risk of a correction is growing." This bitcoin bubble could still push bitcoin to 10,000 by the end of this year according to the analyst.
CME Group Inc. (world's largest exchange owner), very recently, announced that by the end of 2017, bitcoin futures would be launched. This means that ETF funds based on bitcoin could soon be approved and would mark bitcoin entering mainstream acceptance. CME chairman Melamad, said, "We will regulate, make bitcoin not wild, nor wilder. We will tame it into a regular type instrument of trade with rules." 
The launch of bitcoin futures could go a long way toward bringing stability and regulation to bitcoin and as a by product lead to a more accurate price discovery.
Disclosure: I/we have no positions in any stocks mentioned, and no plans to initiate any positions within the next 72 hours.