This classic line from the 1968 movie "The Graduate" was giving career advice to Dustin Hoffman just graduating into the American economy of the sixties.  It is also good advice in the tens (2010s) for the economy of China. This is a dangerous market period because of the Iran situation among other things, but if you have to be in it and like the emerging markets, take a look at China XD Plastics (NASDAQ:CXDC).  They provide plastic components mainly to the fast growing auto market in China, but also sell into the mining gear market, power stations, oil fields - all the good stuff.  They could be considered a pick and shovel seller in China's growth rush.

The stock came public in 2007, climbed sharply, then got lambasted in the meltdown where it's been ever since: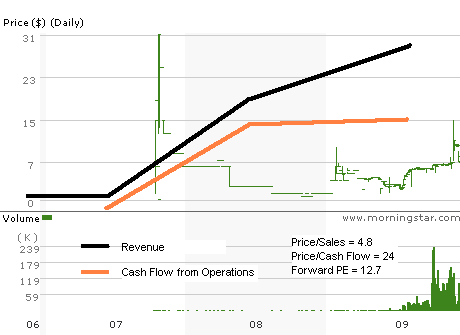 The fast growth isn't overly cheap except by PE, but you aren't likely to nab this one much cheaper. It's garnering some investor attention as evidenced by the transition from ultra thin trading to some gathering volume. If you like dip buying, it is in a nice one right now: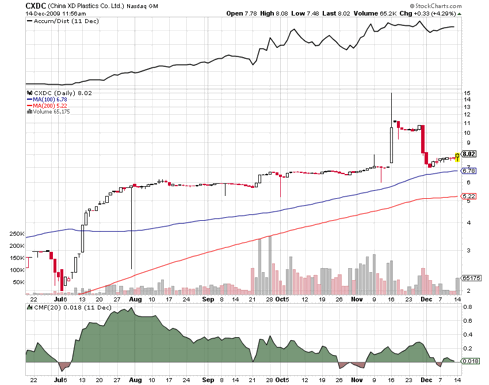 The buying volume has been very predominate lately, but the stock has stubbornly stayed right around $7 or $8 except for the aborted explosion to the teens.  The next explosion may not abort.