I have resolved to update my portfolio selections on a regular basis.
My experience indicates that continued out performance of this style of portfolio indicates a positive market in general, and underperformance is an early indicator of an adverse change in the general market.
So far, so good.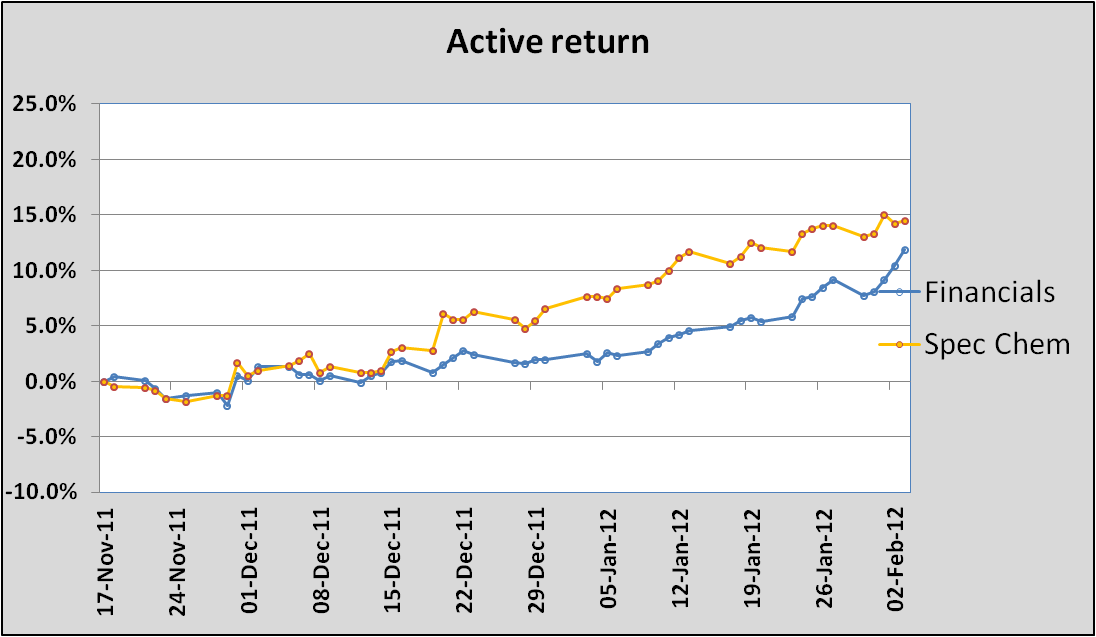 Disclosure: I have no positions in any stocks mentioned, and no plans to initiate any positions within the next 72 hours.