Realty Income (O) announced that Sumit Roy, the Company's President and Chief Operating Officer, has been appointed Chief Executive Officer and to the Board of Directors, effective immediately, succeeding John P. Case.
No reason or even the standard "pursue other opportunities" or "spend more time with family" lines were given.  For a company this large and of this stature/reputation, CEO succession is usually announced in advance.
Sumit has played more of a role in their earnings calls and with investors, so his capability isn't the question.  What will this cost the company for severance and is there an issue are the questions.  Waiting for an 8-k for more information and effect.
Not a negative (at this point), not a positive, just a question mark - and nobody likes question marks, especially when the company has been outperforming.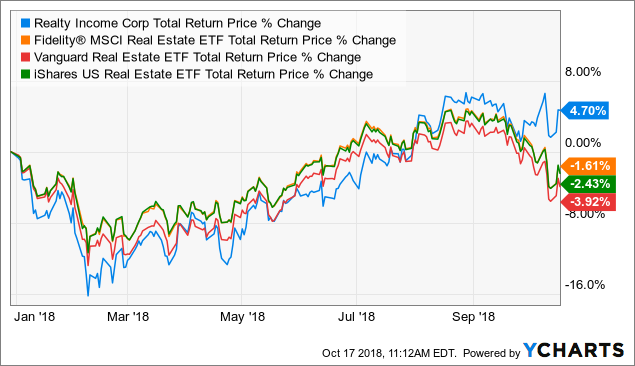 I am not involved in Realty Income, because I think its valuation is a little stretched versus peers (it should trade at a premium given its historical results and reputation):