CBl (CBL) equity price (obviously ugly):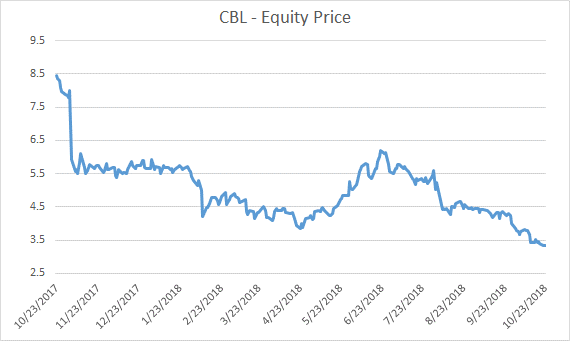 Which creates a tempting, but fundamentally ugly yield: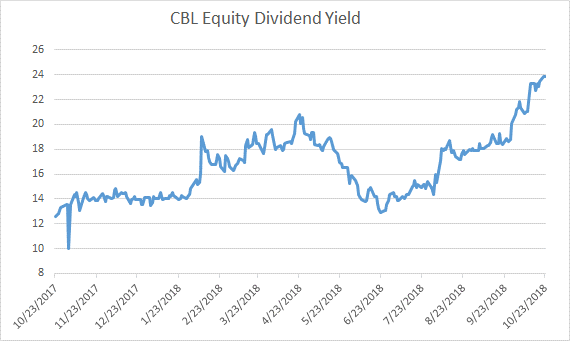 Market is betting on a divvie cut, which the REIT has said they will do if taxable income (REIT constraints) allow.
This, of course, pressures preferred stocks: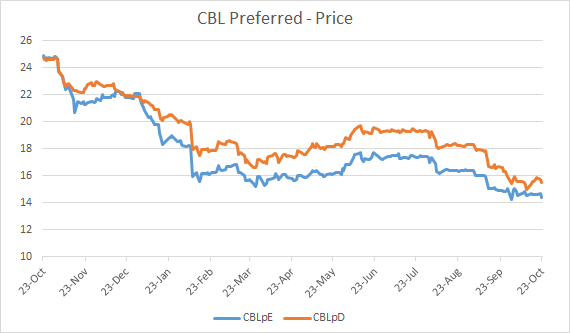 And the resultant yield: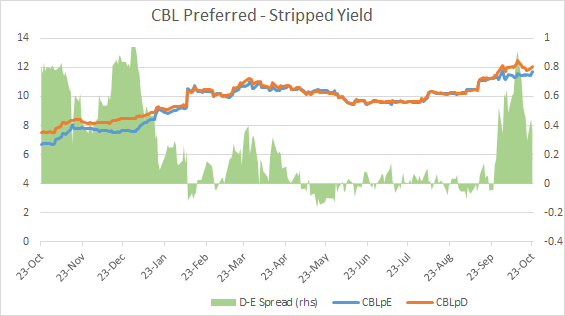 Note that the spread between the D (CBL.PD) and the E (CBL.PE) is off its wides, but still favoring the Series D.
The spread between the equity and the preferred (the higher yielding Series D) is at its wides, again due to the div cut projection: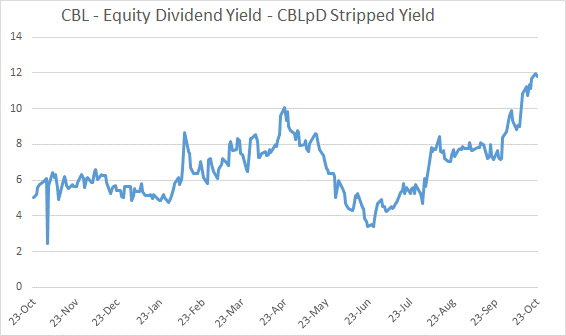 The dividend of the equity as a multiple of the preferred dividend, just to show the point differently.  2x is big.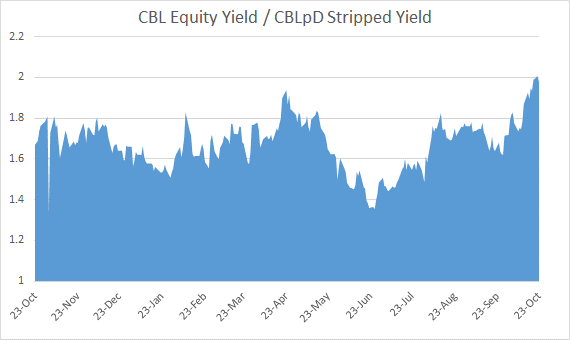 The CBL '24s (bonds) yield-to-maturity: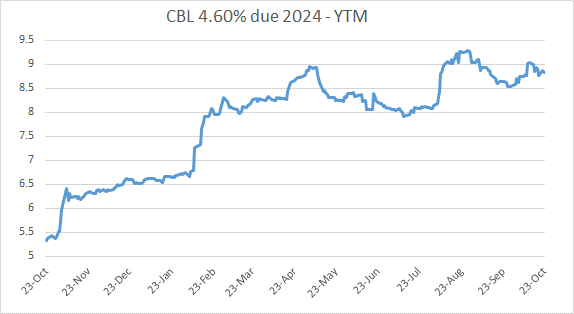 In case you are wondering how they compare to Washington Prime (WPG) 24s: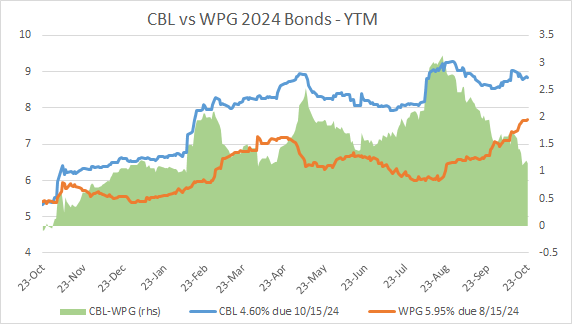 The yields of the complex: (sorry, forgot the title!)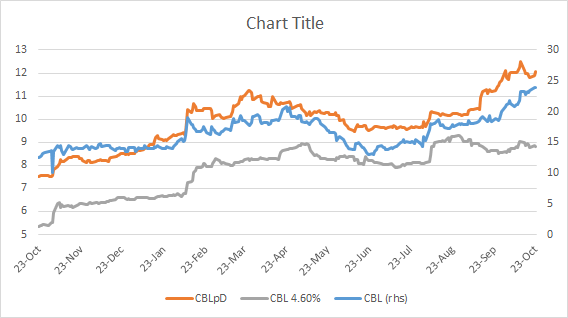 Preferred/bond spread:
The cap structure is just plain ugly and wide.  One might think it favors the equity, but a div cut will change that (would also expect a price cut, as the REIT should have a 12-15% yield on its equity).  Bonds are interesting, but another round of ratings cuts is coming, the business position warrants a weak BB or B rating.
Just my two cents:  Dilute the equity but cutting the div and paying with shares, defer the div on the preferred and buy back debt with some of the savings and redevelop with the rest.  Better dilluted than dead.  Oh yeah, this might also help get a bank line when it has to be renewed.  Moving to a C corp wouldn't hurt either.