It only gets better, doesn't it? As Spain bounced off 7%, Italy started climbing and now to polish it off, Moody's hit 'em where it hurts.
Credit ratings agency Moody's Investors Service has downgraded Italy's government bond rating two notches on concern that deteriorating financial conditions in Europe will lead to a sharp rise in borrowing costs.
The agency lowered the rating to Baa2 from A3 because it says fragile market confidence and risk of contagion from financial problems in Greece and Spain have increased the risks Italy faces. Moody's also said it's worried about a diminished willingness among overseas investors to buy the country's bonds. The new rating is two notches above junk status.
This was expected and factored in, but the agencies have become part of the problem. Think this has anything to do with: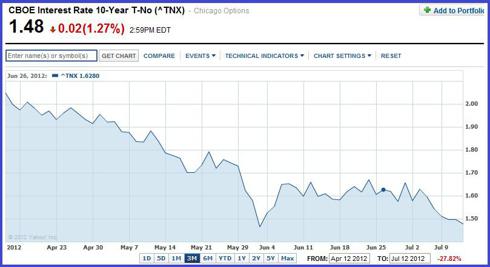 Hmmmm, I am betting it does.
Mike
Disclosure: I have no positions in any stocks mentioned, and no plans to initiate any positions within the next 72 hours.