Excellent Reward/Risk Ratio setup for USD/JPY till Sep/Oct 13
20 Aug 13
Technical Forecast of USDJPY (Aug Sep 13) - Elliott Wave Theory and Gartley Butterfly pattern
After the hype of Abenomics and BoJ's promise to reflate the Japanese economy in the first half of 2013, many market watchers have lost hope in the continued weakening of the Yen as it remains to be seen if the BoJ or Prime Minister Shinzo Abe can deliver on their promises despite their demographics and fiscal challenges. So how would USD/JPY perform in light of such uncertain conditions?
Long Term Trend of USD/JPY
To understand how to trade USD/JPY in the short-term, we would need to understand the long-term bias of the Japanese Yen. Since the heydays of the Nikkei Index and cheap Yen in the 1980s, Yen has strengthened significantly till the multi-decade highs seen in Oct 2011. Will we see further lows in USD/JPY in future? Using Elliott Wave Theory on the long term trend of USD/JPY since 1980 (USD/JPY reached a high of 278 in 1982) in Chart 1 below, it is clear that the fall over the last 33 years is a corrective ABC wave, with the bottom formed in Oct 2011 at 75.57. The pair looks set to rise above the 30-year trend line in the start of the first wave, which I predict will be tested and broken to the upside by end-2013 or latest mid-2014. Whether the Three Arrows Abenomics policy will work for Japan is yet to be seen. But the chart pattern below does show that Abenomics has potential for success and we are currently seeing some green shoots from the policy. Long term bias for USD/JPY - BULLISH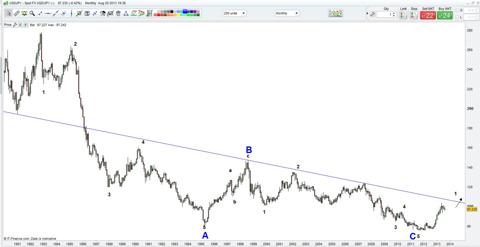 Chart 1: (Monthly) Long Term Chart of USD/JPY (Since 1980)
Short Term Trend of USD/JPY
But of course, we don't trade currencies on a 30-year trend - we catch the rise and fall in the short run. So where will it go from now on? Would USD/JPY reverse its course and turn downwards to the lows it has seen in Oct 2011 or will it head up from here onwards. The answer lies in Chart 2 below.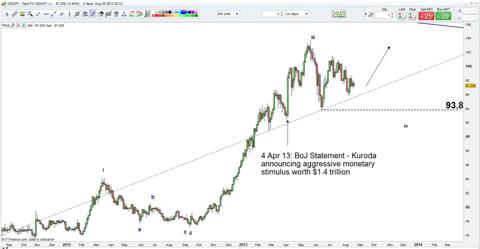 Chart 2: Daily Chart of USD/JPY (Since mid-2011)
Chart 2 above shows that USD/JPY is in the midst of tracing out five waves, and it has most probably finished its 3rd wave, which is usually the longest and the most powerful, according to Ralph Nelson Elliott in his 1938 book, "The Wave Principle". Based on the price action, USD/JPY is most likely tracing out its 4th Wave in the Five-wave sequence. So the question is how is the 4th wave going to pan out? Will it head downwards and break below 93.8, the low seen on June 13, to trace an ABC correction in the 4th wave?
My best guess is that it will not break below the lows of 93.8 now - well at least not until a new high above 104 is broken. There are a few reasons for this prediction.
1. Rule of Alternation. One of the guidelines of Elliott Wave Theory is the Rule of Alternation, as explained clearly by Robert Prechter, a strong proponent of Elliott Wave. Since Wave 2 (lows in Sep 2012) was a sharp correction (NYSE:ABC), the chances of the Fourth Wave being a sideways correction are very high. So it is very probable that the fourth wave will not break lower than 94 before it goes higher (in an irregular flat). I consider an irregular flat or expanded flat that consists of 3 main waves (3 waves - 3 waves - 5 waves) to be the most probable in this scenario. Other sideway corrections, such as triangles, and double and triple corrections are still probable too, but I would assign lesser probability to them happening as compared to irregular flats based on my reasons explained below.
2. Butterfly Pattern. I find Elliott Wave Theory most predictive by combining this analysis with another chart pattern, such as in this case, the Gartley Butterfly pattern. I have been analyzing charts over 10 years now and I have come across many patterns (popular ones being head and shoulders, cup and saucer, double top etc). But seldom heard in the investment arena is the Gartley Chart Patterns discovered by a trader, H.M Gartley, in the 1930s. The theory behind Butterfly pattern is best explained here. Although Butterfly pattern is a reversal pattern, by recognising it early, we can gain substantial profits on the way up and on the way down, after the false breakout to the highs beyond 104. This pattern, when examined closely will resemble Elliott Wave Theory's Irregular Flat or Expanded Flat (3 waves - 3 waves - 5 waves). The combination of the two patterns above, will bring quite powerful predictive values, given that Gartley and most harmonic pattern traders do not even need to know Elliott Wave theory and vice versa. However, both are actually talking about the same thing, in this scenario!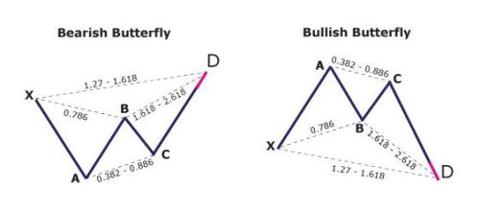 3. Testing of 30-year trendline. Looking at Chart 3 below, the 3rd testing of the trendline may eventually give way to the higher prices in USD/JPY (the last two times were in 1998 and 2007), as each time the 30-year trendline is tested, the resistance will be lowered. Hence, this time may be the final straw for the 30-year trend line to be broken to the upside.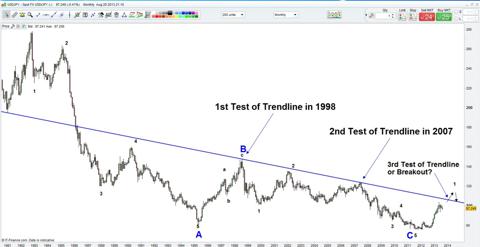 Chart 3: USDJPY: 30-year trendline tested once again
4. Increased Volatility is in line with the Fourth Wave - Irregular Flat - Bearish Butterfly Pattern - False Breakout Scenario. Another reason why I am confident that there will be increased volatility (false break above highs and fast withdrawal to the downside again) is that USD/JPY has tested the 30-year trendline twice, once in 1998 and second time in 2007. However, my take is that since this 30 year trendline is watched by so many investors, since 1980, there will be many stop orders placed above this trendline by investors looking to open long positions and covering shorts (including those who have shorted the USD/JPY since 1980!). Big institutions and better-informed traders will capitalize on these stop orders and will place orders to "hit" and "hunt" the stop orders (even though the fundamentals may not warrant the huge gain in prices), possibly triggering stop orders above the trendline, and this will bring USD/JPY up to probably 105 to 108, which is the identified "take-profit zone". After triggering all the stop orders, USD/JPY may plunge back to the lows of 94 to wipe out all the weak longs, and proceed to gain higher on the third wave march higher towards 120 to 150.
Why the high confidence level in the Butterfly Pattern scenario before it is completed?
Why is the current chart price action reminiscent of a butterfly pattern when it is not even complete? Based on the Harmonic Butterfly chart pattern, wave (NYSE:A) (small degree) will retrace 78.6% of Wave A (larger degree) which is the current situation (high of wave is at exactly 78.6% of Wave A at 101.5)! See Chart 4 below. While this may not be the complete butterfly pattern, all the 4 factors mentioned above certainly points towards a complete butterfly pattern.
Target Profit Taking Zone: Based on the Butterfly Harmonic Pattern, the price will rise till 168% of Wave which is at 108.34. However, based on my experience in trading this pattern, sometimes the price action will stop in between 127% and 168% of Wave , hence I will be taking one-third of profits at 105.6 [127% of Wave ], one-third profits at 106.5 [138%] and one-third at 108.3 [168%].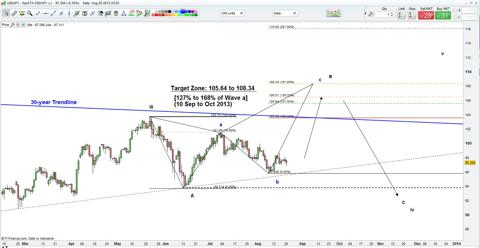 Chart 4: USD/JPY Chart: Trade Setup for High Reward/Risk Ratio
The Real Deal - The Trade Plan
So armed with this background knowledge, how do I trade USD/JPY with an extraordinary reward/risk ratio?
1st Trade - Buy USD/JPY at 97.22: Buy USD/JPY at current levels (97.22 as at 20 Aug 13) and place 93.6 as stop loss with profit taking target zone in between 105.6 to 108.3. Rationale: Butterfly pattern will fail if it falls below lows of Wave A on 13 Jun 13 (93.71). Reward to Risk Ratio: 231% to 306%.
(Caveat: Even if the stop loss is triggered, it doesn't mean that USD/JPY will continue falling. It just means that we need to evaluate our profit targets, as we are still in the 4th Wave of the impulse move upwards! 4th wave could still be an ABC correction, although based on the Alternation Principle, it is highly unlikely since Wave 2 is already an ABC sharp correction.)
2nd Trade - Sell USD/JPY at 108: When the price is finally broken to the upside and the Butterfly pattern is satisfied at our take profit zone, then we can look to short the USD/JPY at 108, with 93.6 as our target since we know that it is likely an irregular or expanded flat, to complete Wave IV. Stop loss is placed at 111, as if price action conforms to Butterfly pattern, it will not rise too much above 168%. This is in line with the classic Butterfly reversal pattern as Gartley pointed out in his seminal work in 1935. This trade offers a larger reward to risk ratio. Assuming an entry price of 108 with a stop at 111 and a price target of 93.6, the reward/ratio is a 480%. Of course, this is a hypothetical scenario as the price has not even gone above 104 yet. I will provide updates on this forum when this scenario happens.
Timeline of Trades
One thing why I like about the harmonic patterns and Fibonacci time series, is that there is an approximate timeline projection as to when I will reach my price targets in my trades. Based on the Harmonic Patterns of Butterfly trading, the interim high reached by USD/JPY will be expected in Sep/Oct 13 (shown in the apex of the triangle drawn in the Chart 4 above). This timeline ties in nicely with the BoJ's Press Conference on 10 Sep, where higher volatility can be expected. The Fed is also largely expected to taper bond purchases on 19 Sep. If there are any surprises, this could also cause the price of USD/JPY to breakout and reverse suddenly, forming an interim peak. Hence, these two dates are worth watching out for any interim peaks/lows in USD denominated pairs. Of course, we will still use prices as our exit/entry trigger but these exact time projections can serve as a good guide to when we expect the prices to rise/fall.
Relooking at Fundamentals
Seasonally, Yen has a strong potential to post bottoms against USD in late August to early October, as it marks the halfway point in Japan's fiscal year, which runs from April through March, as the Japanese multi-national companies begin to make their fiscal year-end adjustments. Peaks in USD/JPY are historically seen during this period, as money flows back to the United States for year-end tax adjustment purposes for repatriation of funds. Hence, this falls nicely into the time zone (for a call in a temporal peak of USD/JPY in Sep/Oct).
The Fed is widely expected to taper bond purchases in Sep 13. Any surprises in data or Fed's decision could cause very volatile trades in any USD-denominated pair.
There could be market anxiety on the horizons on the whether Summers has a higher chance of assuming the Fed Chairman role over Yellen and the bond market naturally doesn't like it, since Summers have indicated strong distaste regarding the QE programme. USD may also be more volatile during this period, depending on many factors such as: Obama's nomination, and Senate's confirmation.
BoJ and Abe have been trying hard to deliver on their promises. As many analysts have noted, the results of their actions are still waiting to be seen. If there are any surprises in terms of trade or fiscal deficit surprises, it could pave a new way to convince many of Abe's and Kuroda's detractors. High expectations leading into 10 Sep BoJ meeting could produce disappointment as well, creating opportunities for traders.
Disclosure: I am long YCS. I wrote this article myself, and it expresses my own opinions. I am not receiving compensation for it. I have no business relationship with any company whose stock is mentioned in this article.
Additional disclosure: I am long USD/JPY with stop loss orders as mentioned in the article above.