After a five month run of managed money increasing their net long positions, finally we appear to be getting toward a top.
In the last reporting period large speculators reduced their long wagers by 3500 contracts.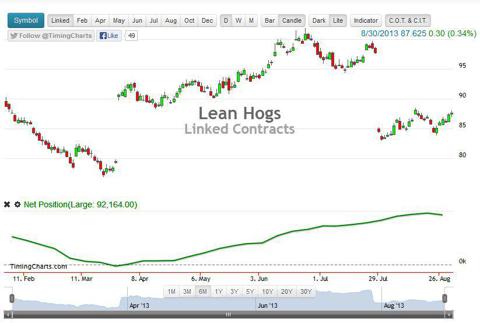 The net reduction was not unexpected as we saw a sharp move lower in prices two weeks ago.
Lean hogs have been at a COT extreme in recent times and could be poised for a sharp sell-off should some of the big players elect to cover.
The heat wave through much of the US has been putting pressure on weights and last week we also saw some strong export demand, putting a bit of a short term floor in the market.
I'm still holding my bear spread (short position), looking for some seasonal weakness.