I've had my eye on a couple of coffee spreads over the last few weeks looking for a sight pullback.
In that time we've seen continued weakness in the real, a Brazilian rate rise, Central Bank intervention and frost fears.
However none of those factors have been able to get coffee (or the spreads) to really bounce.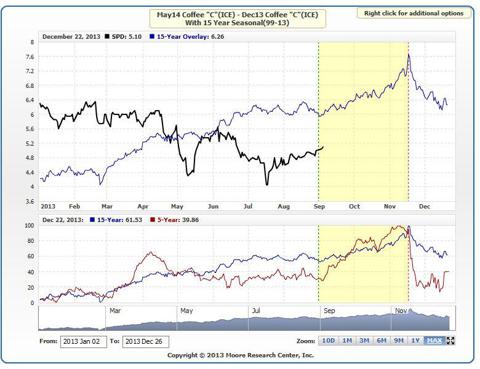 That makes me think that there is just a lot of weakness given the large amount of supply and potential supply.
I'm looking to get short this spread and let it drift over the next few months.